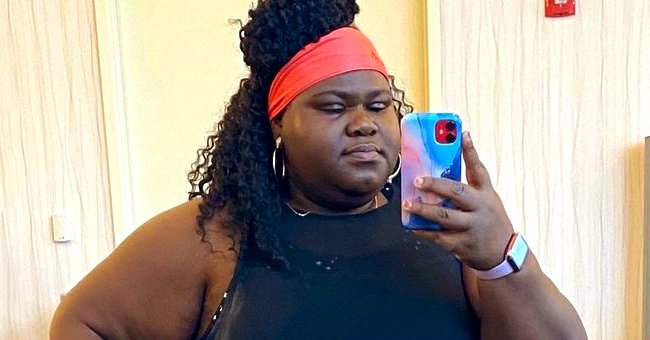 Instagram/gabby3shabby
Gabby Sidibe Flaunts Slimmer Figure in Tight Black Pants & Matching Jacket — See Her New Selfie
Actress Gabourey Sidibe just shared a cute picture on her Instagram story showing off her full figure in a black tracksuit with a white stripe down the side.
Gabby Sidibe, who has amassed a following of 1.9 million, looks chic and confident as she poses in Livia Activewear, which she tagged on her Instagram story as well.
The cool starlet donned comfortable pants and a matching jacket with a zip. She is relaxed in the image and is only wearing socks on her feet as she takes a picture of her reflection in the mirror.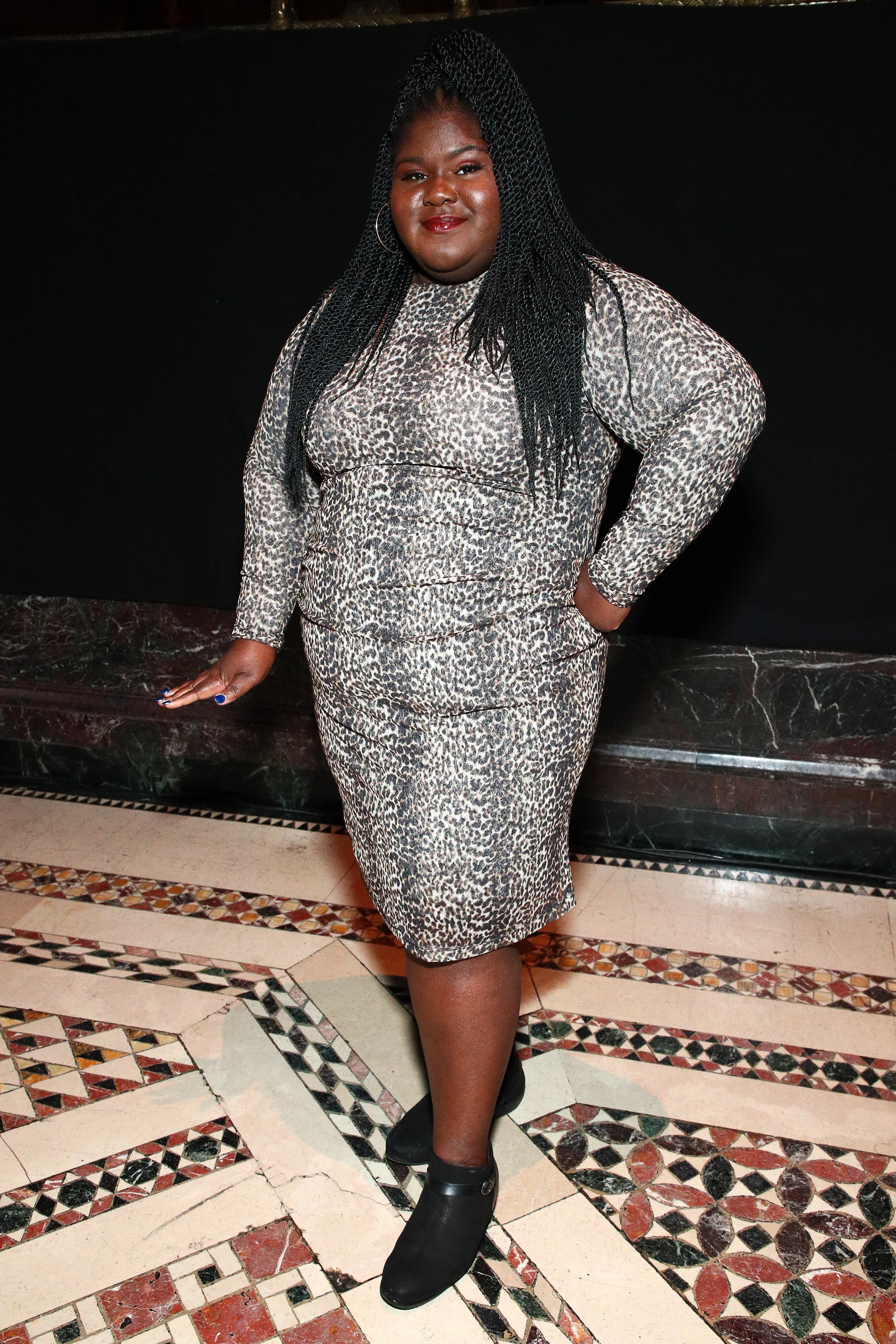 Gabourey Sidibe at the 20th Anniversary Bottomless Closet Luncheon, 2019 in New York City | Source: Getty Images
Sidibe included a purple sticker over the selfie that read, "leggings are life." With her arm resting casually against the door frame, it is evident that the actress is content with her life.
Her mass of curls lies loosely on top of her head, emphasizing the cozy and casual nature of the image. Sidibe added words to the post as well, honestly revealing:
"Can't remember the last time I wore jeans."
The actress who gained fame from her evocative and heartfelt role in the movie "Precious" has been progressing with her weight loss journey since 2017 but considers it very private.
In 2016, Sidibe underwent laparoscopic bariatric (weight loss) surgery after being diagnosed with type 2 diabetes and because she wanted to be able to wear heels and do a cartwheel.
Sidibe has found a lasting love with her partner Brandon Frankel and has been engaged since December.
Sidibe had her stomach cut in half, which would suppress her hunger and capacity to eat. It would also cause a shift in her brain chemistry to help develop a good relationship with food.
The "Antebellum" star had also suffered from an eating disorder growing up, fueled by her depression and poor mental health. In an interview with Taraji P. Henson and Tracie Jenkins, she confessed:
"It wasn't about losing weight, it wasn't about controlling my appetite. It truly was about how it stopped me from crying."
Despite the trials and tribulations that the actress has faced in her life, Sidibe has found lasting love with her partner Brandon Frankel and has been engaged since December.
Frankel and Sidibe had been dating for over a year when he proposed to her. The couple already shares two fur babies together and are best friends, so it was only natural that Sidibe said yes.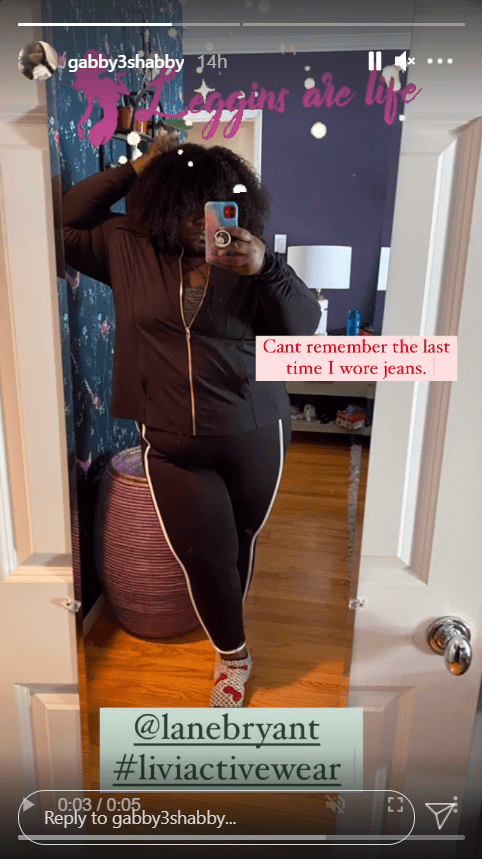 Screenshot of IG Story showing Gabourey Sidibe taking a selfie | Source: Instagram/gabby3shabby
Sidibe opened up about her personal struggles in her memoir, "This Is Just My Face: Try Not To Stare," in 2017 and explained that she did not want people to compliment her on her weight loss.
She maintained that her weight was her own business and that it had nothing to do with beauty. However, Sidibe has continued to share pictures of herself which show her fitness improving.
Please fill in your e-mail so we can share with you our top stories!