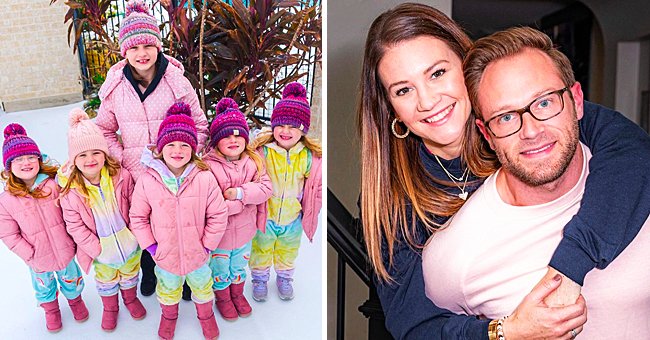 instagram.com/dbusby
People: 'OutDaughtered' Stars Adam & Danielle Busby Detail Their Date Nights without Kids
TLC's "Outdaughtered" stars Adam and Danielle Busby have been married for almost 15 years and are the parents of six daughters. Find out how they manage to make time for date nights and stay connected.
Everyone, especially parents, needs a break to catch their breath. This also applies to "Outdaughtered" stars Adam and Danielle Busby, who are the parents of six daughters, Blayke, 9, and 5-year-old quintuplets Ava, Olivia, Riley, Parker, and Hazel.
If there is anything they have learned after almost 15 years of marriage, it is that they need to constantly put in the effort with certain measures to make sure that things continue to work.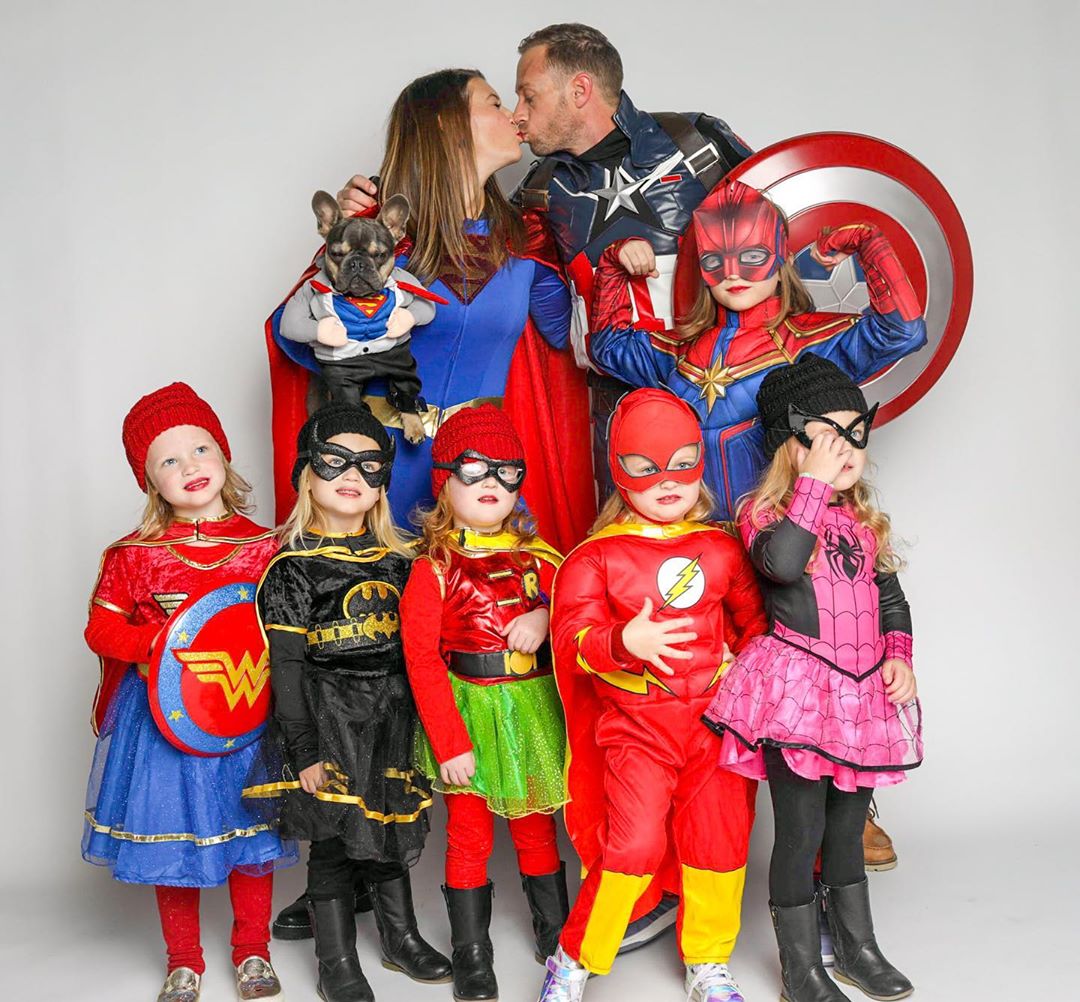 The Busby family from "Outdaughtered" playing dress up | Photo: Getty Images
This July, Adam and Danielle will celebrate their 15th wedding anniversary, and it is heart-warming to know that to date, they still prioritize the little things like kid-free date nights.
In a recent interview with People, the husband and wife opened up about how communication has helped their marriage grow stronger and how it has given them the luxury of time out for each other. Adam explained:
"You may be getting to Wednesday and feel like you barely so much as said hi to each other...We realized you have to schedule time for yourselves."
The 38-year-old added that with a family as large as theirs, there is always something going on. They learned early on that it is very possible to lose sight of one another in the chaos of it all.
Adam also opened up about the details of their date night and shared something surprising about the clever time out schedule.
The father-of-six went on to admit that it took deliberately and meticulously scheduling date nights to put that into perspective. For Adam and Danielle, date night is that one day in the week where they leave the house and find a way to focus on each other.
During this time, they talk and recalibrate with one another. Back in 2019, the TLC couple gave some insight into their date night tradition. They also advised other parents looking to adopt the brilliant hack. Danielle said to Us Weekly:
"Don't ever give up on your date nights. What we hear most from other couples is, 'We don't have time,' but we don't have time, we just make time."
Danielle also revealed that sometimes, date night does not have to be on weekends. It could either be a Friday or a Saturday and even sometimes earlier during the week if they had something planned for the weekend.
Adam also opened up about the details of their date night and shared something surprising about their clever time-out schedule. They never get too specific about planning the activities and just always go with the flow and do what feels right.
In October 2020, the couple amused many fans when they revealed that they dumped their six daughters at their Uncle Dale and Aunt Crystal's house to get their much-needed kid-free time out.
One might think making this work might be astronomically difficult for these two parents of half a dozen kids, but here they are doing so impressively. Adam and Danielle Busby are truly one phenomenal pair.
Please fill in your e-mail so we can share with you our top stories!