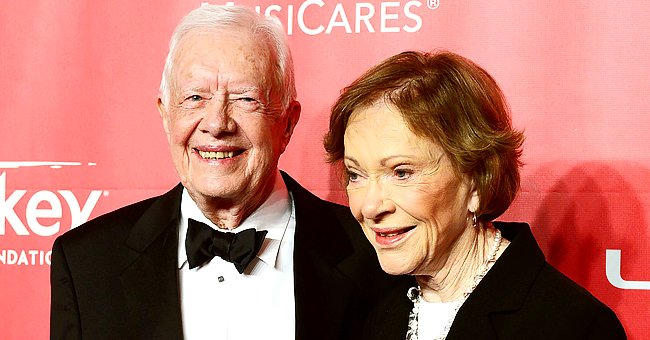 Getty Images
Pastor Thanks Jimmy Carter, 96, and His Wife, 93, for Visiting Service after Taking Vaccine
Former President Jimmy Carter and his wife are back at church after being fully vaccinated for COVID-19.
President Jimmy Carter and his wife Rosalynn Carter are back attending their church, Maranatha Baptist Church, after receiving both dosages of the COVID-19 vaccine.
Their church has been sharing Pastor Tony Lowden's services on their Facebook page as the church follows social distancing rules, which means the church can only be at 30% capacity.
The Carters have been to two in-person services since been fully vaccinated against COVID-19. Lowden mentioned their attendance during his service.
Towards the end of the service on Sunday, Lowden thanked the Carters for attending. The 39th President and former first lady can be seen in their regular spot in the front pew. Lowden said during the service:
"Visitors, thank you for being here today. Carters, thank you for being here today."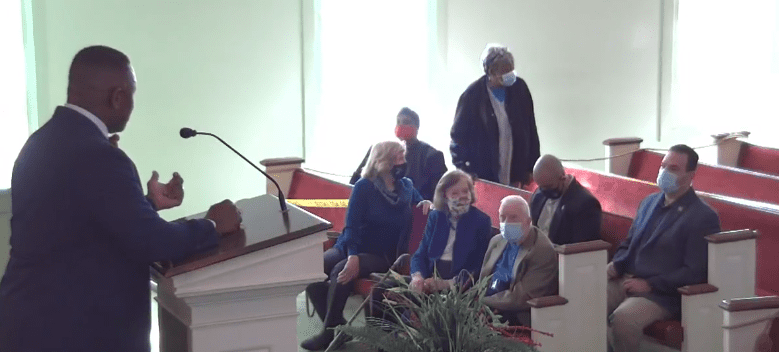 Jimmy Carter and Rosalynn Carter pictured in the front pew. 2021. | Photo: Facebook/MBCPlains
The couple can be seen in the Sunday service video wearing face masks and maintaining social distancing, in the front pew, along with the other churchgoers.
The Maranatha Baptist Church shared a statement on Facebook, which read that Lowden had announced their return to church on February 21, 2020.
At 96 years old, he is also the oldest living US President.
The rest of the post includes the protocols the church has put in place to make "everyone is as safe as possible," including wearing masks and temperature checks.
With the return of the President, the Secret Service will be in attendance too. The church shared Secret Sevice requires everyone to wear a mask at all times and that:
"Per Secret Sevice, anyone (guests and members) entering the building will be wanded."
The 96-year-old has not been able to resume teaching his Sunday school class at the church in tiny Plains, Georgia. His classes use to draw thousands annually.
Carter and his wife celebrated their 74th wedding anniversary last year. They are the longest-married president couple in US history. Behind them is George H. W. Bush.
At 96 years old, he is also the oldest living US President. George H.W. Bush was 94 at the time of his passing. Ronald Reagan and Gerald Ford both died at 93.
Before his vaccine, Carter joined other ex-presidents, Bill Clinton, George W. Bush, and Barack Obama, in agreeing to get vaccinated, even in front of a TV audience if needed.
Please fill in your e-mail so we can share with you our top stories!