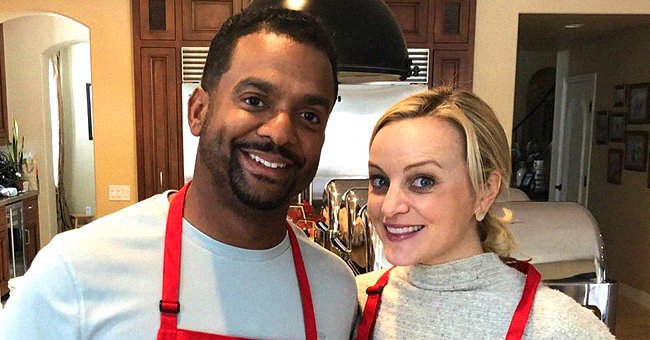 Instagram/mrsangelaribeiro1
Alfonso Ribeiro's Wife Angela Celebrates 40th Birthday with an Unusual Tradition — See Video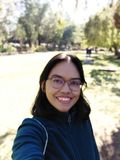 While other people love to welcome their birthdays with a cake and balloons, actor Alfonso Ribeiro's wife, Angela, unusually celebrated her special occasion.
As she recently turned 40, Angela Unkrich, wife of "The Fresh Prince of Bel-Air" star Alfonso Ribeiro, shared to fans her way of celebrating her birthday.
Unkrich, a professional writer and doting mom to three wonderful children, had taken to Instagram a few videos of herself doing her "traditional tappies."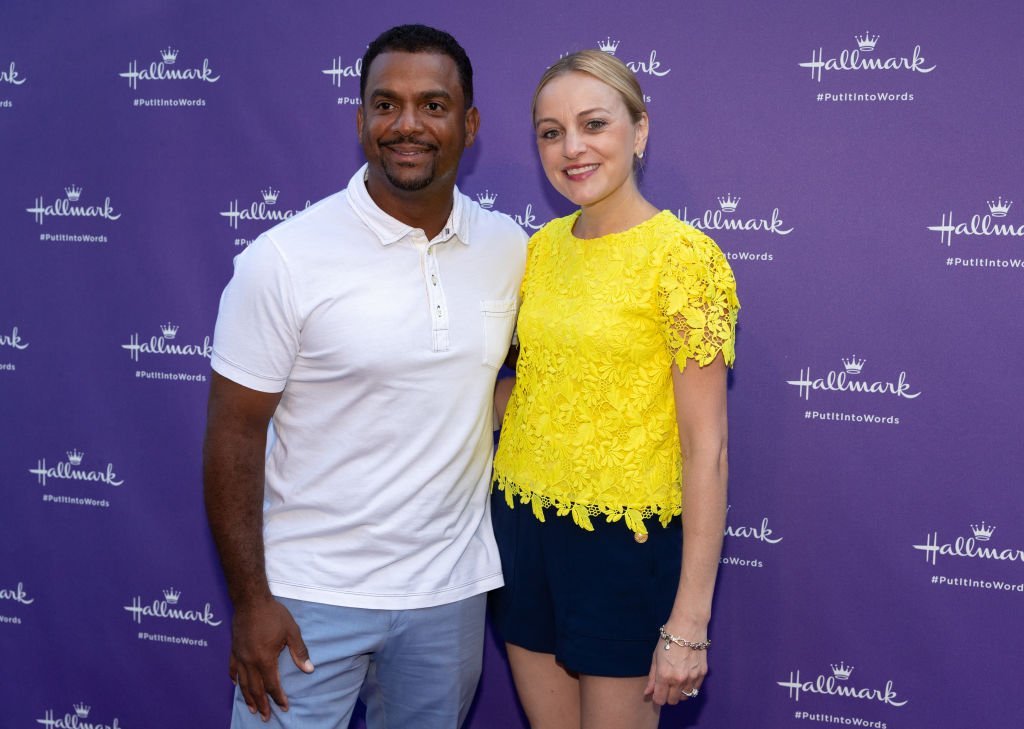 Alfonso Ribeiro and Angela Unkrich at the launch party for Hallmark's "Put It Into Words" Campaign on July 30, 2018. | Photo: Getty Images
DEFYING GRAVITY
In the video, Unkrich perfectly defied gravity. She pulled through handstands for several minutes despite the wrist injury she obtained four months ago.
While her legs looked a little wobbly as she balanced her weight, Unkrich successfully finished two sets of 20 hand taps. She had her 5-year-old son Anders as her audience. She wrote:
"My 5-yr old said it was cheating and that I had to do 40 straight of something."
40 AND STILL SPORTY
Aside from displaying her amazing handstands while in the kitchen, Unckrich showed a video clip of herself dribbling a basketball around her legs.
Many fans were impressed with how Unkrich balanced her whole weight with her hands and arms. One user expressed that she could have broken her neck doing it.
Other fans sent warm birthday greetings to Unkrich along with a cake, hearts, and clapping-hand emojis. A fan wrote, "40 and sporty and amazing!!!"
Since tying the knot to Ribeiro in October 2012 in Burbank, California, Unkrich welcomed their seven-year-old son Alfonso Lincoln, Jr. in 2013 and Anders in 2015.
In 2019, the couple welcomed their first daughter, Ava Sue. Unkrich is also a stepmother to Sienna, Ribeiro's daughter with ex-wife Robin Stapler.
Amid the slow decline of sitcoms, the classic series has remained relevant today.
HIS EMBARASSING AUDITION CLIP
While Ribeiro has been a happy family man, he previously revealed that he felt embarrassed with his old audition clip for "The Fresh Prince of Bel-Air" series.
The "Dancing With the Stars" alum said that he was in a running tracksuit which wasn't a good fit for the character he auditioned for. He also noted that his acting was bad.
It may be cringe-worthy for Ribeiro, but many TV viewers were impressed with his role as Carlton Banks, the politically conservative cousin of Will Smith's character William.
Amid the slow decline of sitcoms, the classic series has remained relevant today. Ribeiro loved how their show reached a new audience and that it is now in a timeless phase because of social media.
Please fill in your e-mail so we can share with you our top stories!