Daily Joke: A Husband and Wife Had a Serious Talk While Golfing
Today's #jokeoftheday is about a husband and wife who had a serious talk about their future while enjoying a game of golf. Little did they know it would be the end of their marriage.
A husband and wife decided to spend the weekend away from their kids to enjoy a game of golf at the local golf course. They were engrossed in the game when the wife turned to the husband and said: 
"Honey, if I died, would you get married again?"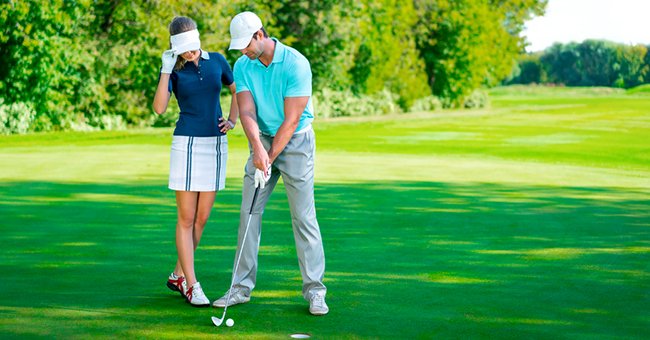 The husband smiled and said no, but the woman didn't believe him. She insisted that he would marry another woman because she knows him well enough. Tired, the husband agreed that he would marry another woman. 
The duo continued playing their game before the woman interrupted again. She asked her husband if he would let the new wife sleep in their marital bed. The husband sighed and said that he might allow her to sleep on their bed.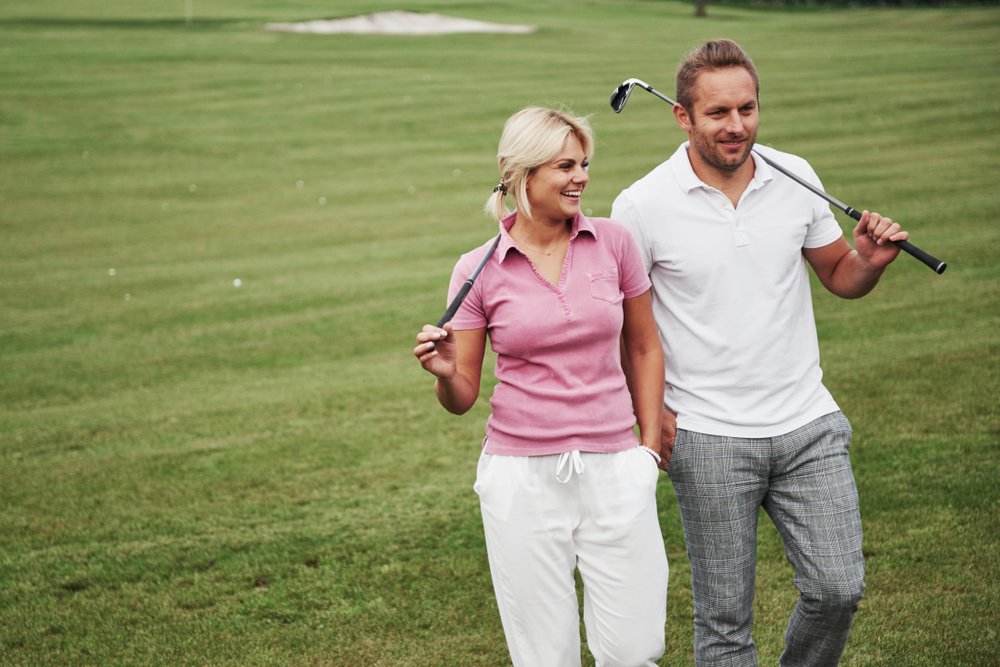 The couple returned to playing, but before the husband could swing his club, the wife interrupted with another question. She asked if the new wife would use her golf clubs, and the husband answered, "No, she's left-handed."
Another joke is about a woman who went to the hospital for a doctor's appointment. One of the new doctors took her in for an examination, but after a few minutes in there, a scream was heard before she ran out of the room.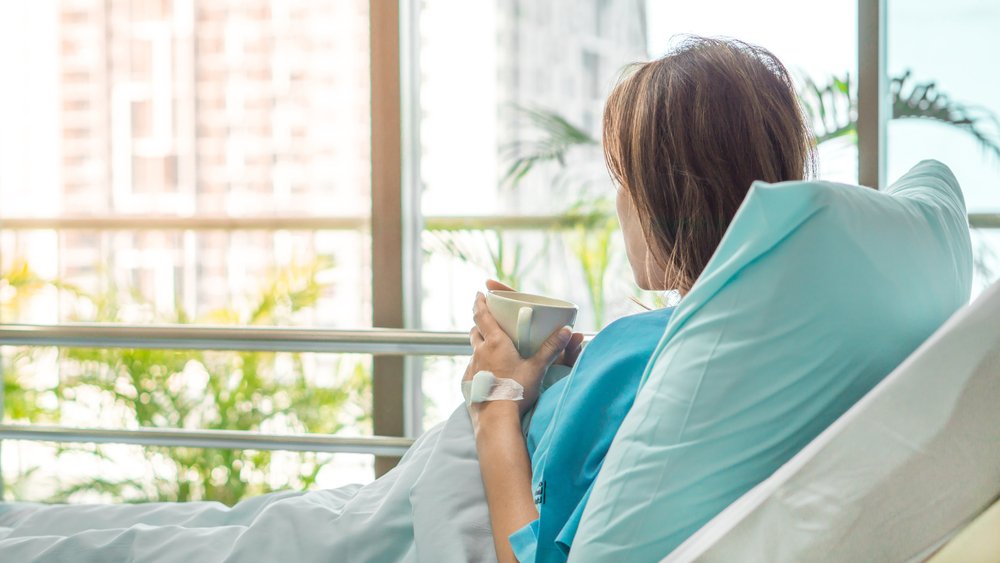 A senior doctor stopped her and asked her what went wrong. He took her into a room to calm her, and she explained everything that went down in the examination room. The doctor apologized to her. 
He then marched down to see the young doctor and yelled at him, saying, "Mrs. Terry is 63 years old, she has four grown children and seven grandchildren, and you told her she was pregnant?"
The young doctor had a wicked smile before he responded, "it cured her hiccups, though, didn't it?"
The final joke tells the story of two drunk friends who were walking on the street when they began arguing. The first one smiled and said to the other that the night was beautiful and the moon looked lovely in the sky.
The other argued, saying that it was the sun and not the moon. They argued for a while before another drunk approached them.
On seeing him, they stopped him and asked that he helped settle their argument and confirm if the thing up in the sky was the moon or sun. The third drunk smiled and looked up at the sky to help out.
After a while of staring, he answered, "Sorry, I don't live around here."
Did you enjoy these jokes? If you did, click here to read about a blonde who went door to door to find a well-paying job.