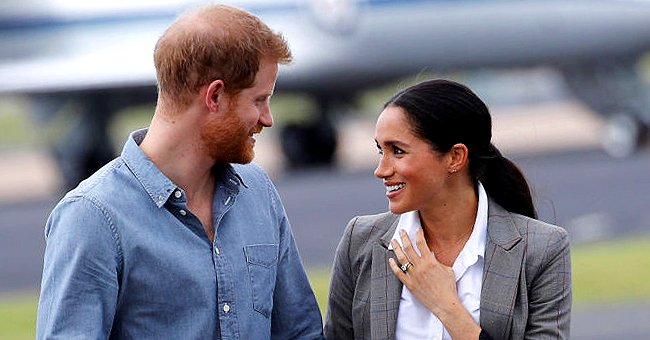 Getty Images
Prince Harry Reveals What He Was Thinking by the Second Date with Meghan Markle
Recently, Prince Harry offered up his honest thoughts about what it's like dating as a member of the royal family and the moment when he realized Meghan Markle could be the one.
During an appearance on "The Late Late Show With James Corden," the Duke of Sussex, 36, told the host: "The second date I was starting to think 'Wow, this is pretty special.'"
Their chemistry was simply perfect, and they were both so comfortable with each other, added Prince Harry, who tied the knot with Markle on May 19, 2018, in St George's Chapel.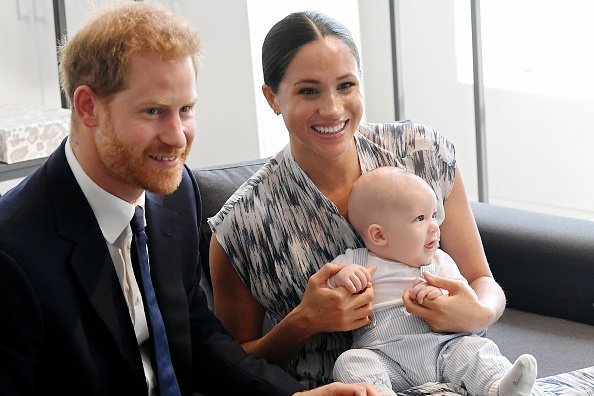 Prince Harry, Meghan Markle, and Archie at the Desmond & Leah Tutu Legacy Foundation on September 25, 2019 in Cape Town, South Africa. | Photo: Getty Images
Prince Harry said dating him, or members of the royal family is "kinda flipped upside down." Every time they go on a date, it ends up being at home for a meal or to watch TV. He added:
"Then eventually once you become a couple, then you venture out to dinners, to the cinema and everything else."
At their first outing together, Prince Harry and Markle could connect because there were no distractions. It was a fantastic thing, he added, to see such a drastic change in a short period of time.
While Prince Harry and Markle look forward to working on their favorite causes after the lockdown is lifted, they might do so in a slightly different way than what they did in the United Kingdom.
In addition to discussing light-hearted matters, Prince Harry explained his family's departure from the United Kingdom and their exit from royal life. As many people saw, it was a tough environment, he said.
On February 14, the Sussexes informed everyone that Markle is pregnant.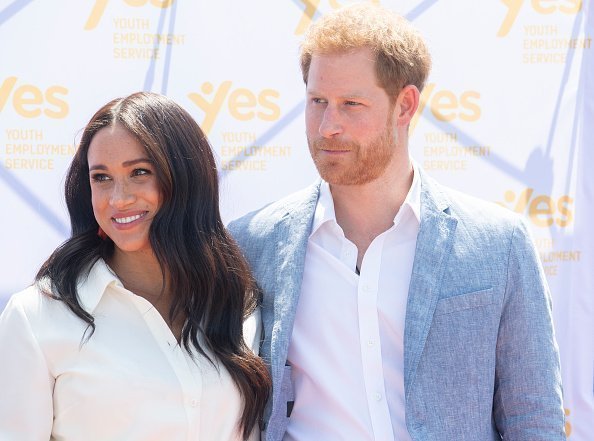 Prince Harry and Meghan Markle on October 2, 2019 in Johannesburg, South Africa. | Photo: Getty Images
Later, Prince Harry blamed the British press for affecting his mental health. According to him, the press was "toxic." Therefore, he said he only did what any husband or father would do.
A real-life fairytale romance happened when Prince Harry and Markle met. Many people have been fascinated by the prince and former actress' relationship since they got together.
Most people saw them break royal traditions, to welcoming their son Archie into the world, before ultimately stepping down from senior royal roles entirely.
On February 14, the Sussexes informed everyone that Markle is pregnant. Prince Harry and Markle are thrilled to be expecting their second child, a spokesperson said in a statement.
First meeting in July 2016, the couple was paired together on a blind date at Soho House's Dean Street Townhouse. One source said the duo was in their own little world when they first met.
Their first meeting lasted around three hours, thus leading to a second meeting the following night. Prince Harry then started visiting Markle in Toronto, and the rest of the story is fairly well-documented.
Please fill in your e-mail so we can share with you our top stories!