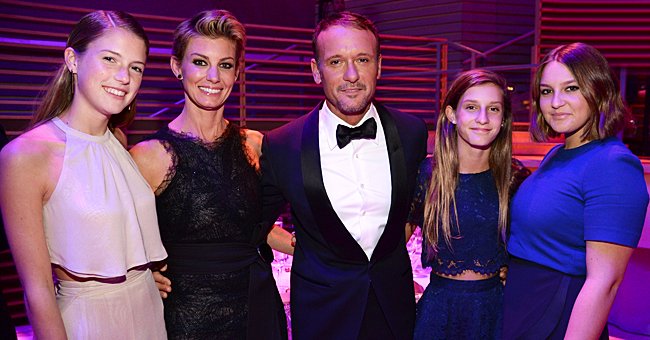 Getty Images
Tim McGraw Explains Why He Hopes for a Grandson One Day

Tim McGraw explained why he hopes to have a grandson one day, as he is a father to 3 girls.
Tm McGraw admitted while in conversation with Garrett Hedlund for Leo that he hopes one day, one of his daughters will have a son so he can have a grandson.
The "Friday Night Lights" co-stars sat down for a conversation for Leo to discuss music, movies, family life, and fatherhood. Hedlund became a father to his and Emma Roberts' son, Rhodes, at the end of last year.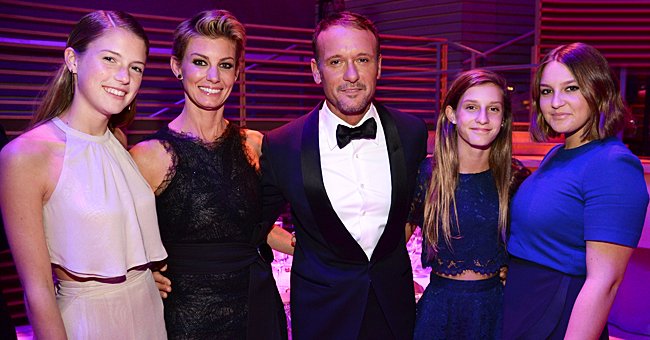 Faith Hill, Tim McGraw and their daughters, Maggie, Audrey and Gracie pictured at the TIME 100 Gala, TIME's 100 Most Influential People In The World, 2015, New York City. | Photo: Getty Images
The father of three admitted that he hopes to have a grandson one day as his house is filled with women; daughters, Gracie, Maggie, Audrey, and his wife, Faith Hill.
McGraw shared that he has quarterbacks and pitchers in his family and hopes that he will see some of those skills shine through with a grandson. He explained to Hedlund:
" There are quarterbacks and pitchers in my heritage, so I'm hoping for one down the road somewhere. "
After growing up with sisters and being overrun by women in his home now, it is no wonder the self-proclaimed "guy's-guy" wants a grandson to bond with.
Hedlund, who had been friends with McGraw for 17 years, quickly reminded him that he now has a godson. McGraw agreed and said they would see what Rhodes would do in life.
Being famous singers did not stop them from attending sports games.
McGraw shared that he would not change his family for the world as the women in his life have taught him how to be a man, among other things, and it is a blessing.
He continued and shared that his art would not have been the same if it were not for his women-dominant family. He shared with Hedlund the impact they have had on his career:
"It has affected my art in a lot of ways as well. The music that I make, the movies that I make, the choices that I make. It's made all those things more defined, more emotional."
The country singer shared his and Hill's parenting style had been one that where the children have been incorporated into their life. Growing up, the girls would go on tour with them.
More importantly, they have put parenting first and fully incorporated themselves into their children's lives. Being famous singers did not stop them from attending sports games, PTA meetings, and coaching their sports teams.
Hedlund even recalled seeing the girls when they were 1, 3, and 5 on tour with their parents. McGraw shared that their youngest Audrey is now living in New York.
McGraw and Hill welcomed their eldest, Gracie, in 1997. Maggie followed in 1998, and they welcomed Audrey in 2001. The parents of 3 rarely share photos of the girls, but they are definitely worth seeing when they do.
Please fill in your e-mail so we can share with you our top stories!