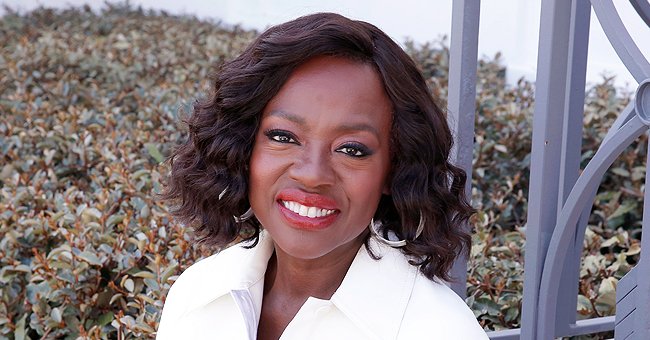 Getty Images
Viola Davis Shines Bright Posing in Photos for the Golden Globes in a Colorful Mermaid Dress

The gorgeous Viola Davis was shining bright in a lively and colorful mermaid dress while posing in new pictures for the Golden Globe Awards show.
Attending the 78th Golden Globes, phenomenal actress Viola Davis took to the red carpet, choosing to wear a mermaid-looking number. The dress was filled with a shining mixture of colors as she posed glamorously for the camera.
Davis looked absolutely stunning in her popping and unshy purple, red, and yellow dress. Not only was the dress fit in a mermaid style, but the design also completed the 'under the sea' theme by adding what looked to be quirky shells throughout the general pattern.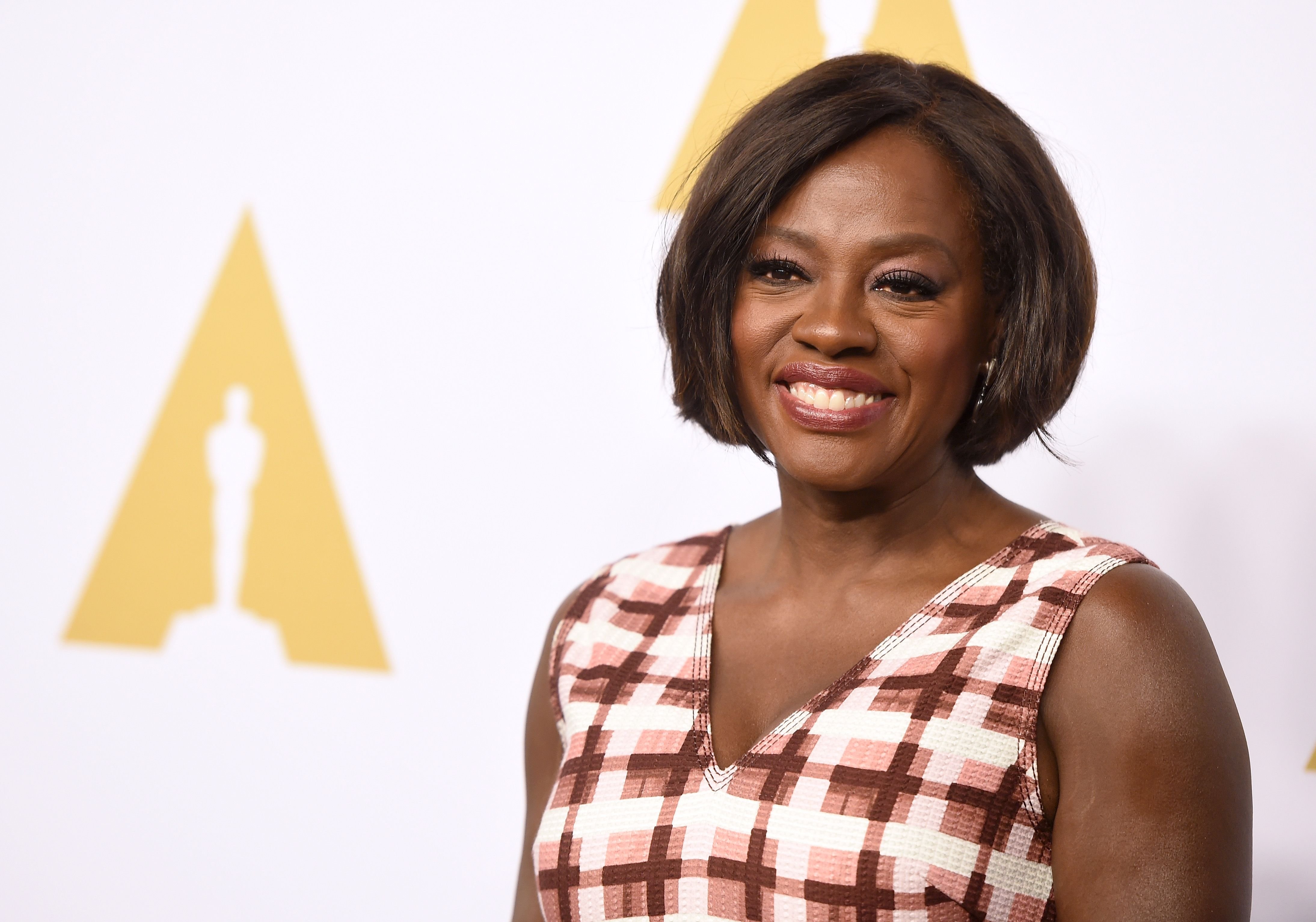 Actress Viola Davis attending the 89th Annual Academy Awards Nominee Luncheon on February 6, 2017 in Beverly Hills. | Photo: Getty Images
VIOLA FOR QUEEN
Posting an outfit of herself wearing the radiant dress on her official Instragam account @violadavis, the actress looked up into the sky, baring her right shoulder. Fans loved the photo, sending through comments galore, with one follower stating:
"Like the beautiful Queen that you are."
Davis added chunky silver jewelry to her look, such as earrings, a necklace, and a bangle which clashed in just the right way with her ocean-ready outfit. So far, this beloved post has received around 450,000 likes in total.
DRESSED FOR PROTEST
The original designers of the gown also posted a gorgeous close-up photo of Davis in the dress, her natural hair styled in quirky yet elegant buns. They remarked that this was a great way to close up the end of Black History Month.
Davis is one of the lucky Hollywood stars who has been able to maintain a long-lasting marriage.
Davis herself may have enjoyed this comment. Although she was scared to join the massive Black Lives Matter (BLM) protests due to COVID-19, she still managed to arrange a small local protest with her neighborhood.
HELPING THE HUNGRY
Beyond BLM, it seems Davis is heavily involved in many areas of social issues. Growing up and experiencing hunger, she has taken to helping children who are facing the same struggles, which she had this to say about:
"This is the richest country in the world. There's no reason kids should be going to school hungry."
If you're wondering how Davis got to this far, considering her difficult background, it is perhaps hidden in the wise nuggets of advice she provides her children with. As a whole, she teaches them that character is what makes the difference.
HAPPILY MARRIED
Beyond her acting and social awareness, Davis is one of the lucky Hollywood stars who has been able to maintain a long-lasting marriage. She has been married to Julius Tennon, another star, for nearly two decades.
However, Davis claimed that she wasn't always lucky in the love department having experienced many failed relationships before meeting Tennon. Luckily, she finally managed to meet a man who could stand by her.
Davis actually prayed for her perfect match before meeting Tennon, who she imagined as someone who has deep faith, just one of the many attributes that she values and an important one at that.
This actress is a woman of deep conviction and claims that a lot of her strength comes from her belief in a higher power. She says that she sometimes gives her worries over to God when she is unsure or anxious.
Please fill in your e-mail so we can share with you our top stories!