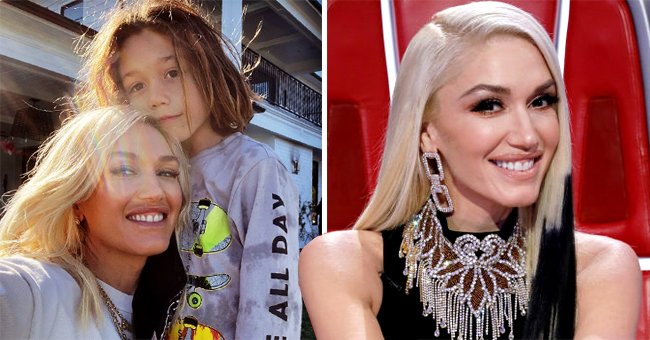 Getty Images | instagram.com/gwenstefani
Gwen Stefani Shares Rare Selfie of Her Son Apollo on His 7th Birthday — See the Cute Moment
American singer and songwriter Gwen Stefani delighted her fans on Sunday when she shared a cute snapshot that showed her posing with her youngest son, Apollo, who turned seven on Sunday.
Gwen Stefani's adorable son, Apollo, turned seven years old on Sunday, and she did not hold back in making the day special for him with a loving tributary post on her Instagram page.
The proud mom shared a cute picture with the handsome Apollo. In the snapshot, the blonde-haired singer was clad in a white top and smiled as she posed for a snap.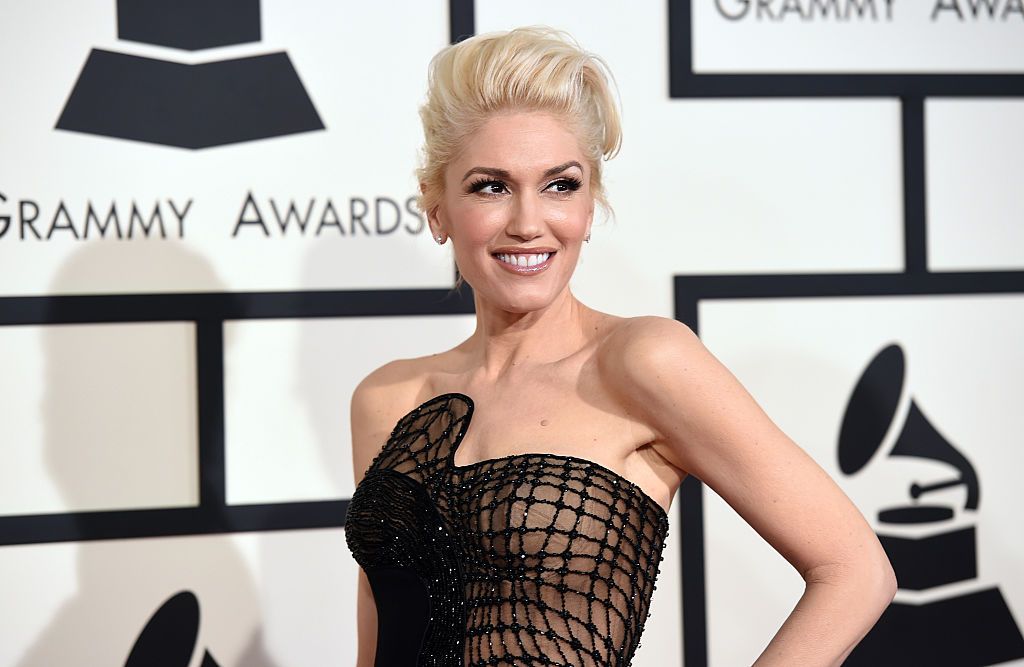 Gwen Stefani during The 57th Annual GRAMMY Awards at the STAPLES Center on February 8, 2015 in Los Angeles, California | Photo: Getty Images
Apollo posed beside her, leaning close to her as she bent low for the photo. He rested his face on his mom's head, giving the camera the sweetest look as he did. In the post's caption, the 51-year-old singer wrote:
"Happy b day bday boy!!! #apollo❤️???."
Many of Stefani's fans liked the post and wished Apollo a happy birthday and commented on his looks in the picture.
One fan said the little tot's hair looked great the way it was, while another said he looked super cute, adding that they loved his hair.
He said that his friend and former "The Voice" judge, Adam Levine, owes him a full-band performance with Maroon 5.
Besides Apollo, Stefani is also a mom to two other sons, Kingston, 14, and Zuma, 12. She shares all her sons with her ex-husband, Gavin Rossdale.
The singer had previously revealed that she and her sons have dyslexia, which she discovered when her sons began having trouble reading.
However, the boys were able to cope with the condition with help from their teachers and their schools. Hence, they do not have to feel shameful about the condition and understand their brains function differently.
Stefani is currently engaged to country singer and fellow "The Voice" judge Blake Shelton. While the couple is head over heels in love with each other, there were initial fears about how Stefani's kids would react to Shelton.
However, Apollo and his older brothers have taken to their future stepdad and are already close with him. Shelton has also spoken about being a stepdad.
He said it is not so much of an easy task, but he has the perfect role model for the job in his own stepfather, who he loves, looks up to, and is like a father to him.
Hence, he has a good inspiration in his life to play the stepfather role well and be the kind of stepdad he wants to be. In a recent chat with People, Shelton opened up about his and Stefani's wedding plans.
He said that his friend and former "The Voice" judge, Adam Levine, owes him a full-band performance with Maroon 5. While fans await the date of Stefani and Shelton's wedding, they can be certain that it would be an amazing celebration.
Please fill in your e-mail so we can share with you our top stories!