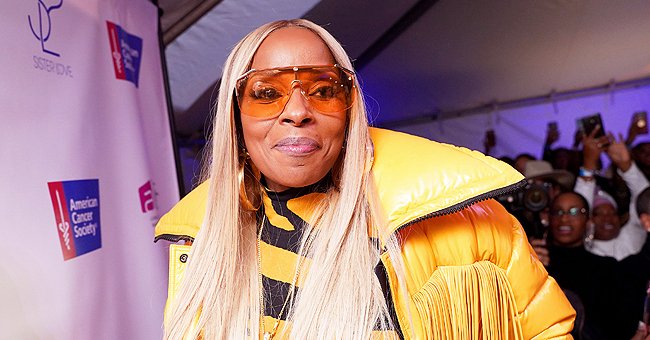 Getty Images
Mary J Blige Flaunts Her Snatched Figure in Stunning Snap in a Green Fluffy Green Coat & Tight Jeans
Mary J. Blige took to social media posting an alluring picture of her snatched figure in a fluffy green coat as well as skintight jeans on her official Instagram page.
Looking stylishly unperturbed, the prolific music artist showed off her body and keen fashion sense on her Instagram account. She wore a fluffy green coat combined with skinny tight jeans as she posed coolly for the camera.
Leaning on the wall with her bright blonde blond hair covering her one eye, Blige didn't seem to have a care in the world. This coolness combined with her green-blasting outfit gave off a strangely attractive sense of calm mixed with encapturing commotion.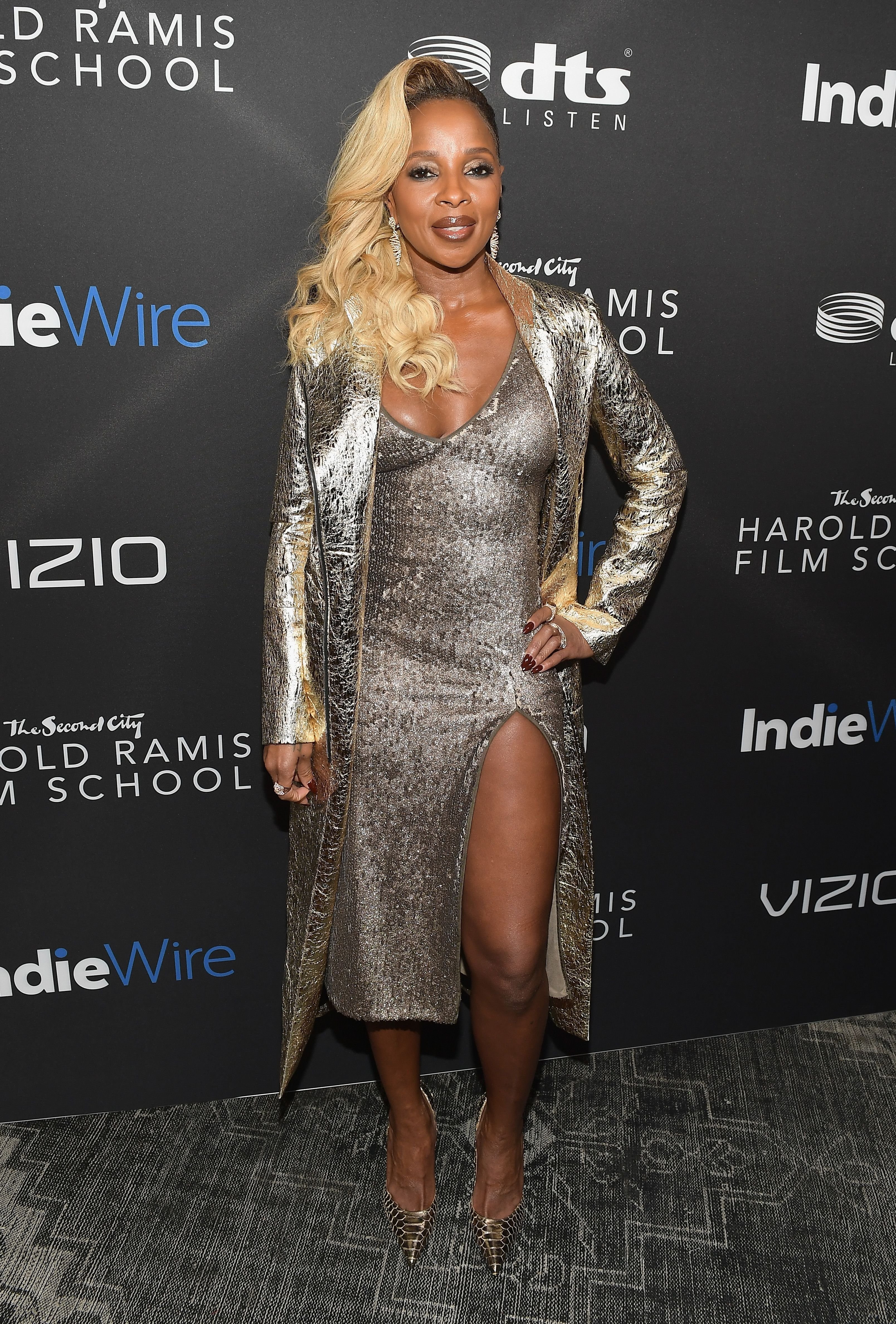 Singer Mary J. Blige attending the Inaugural IndieWire Honors on November 2, 2017 in California. | Photo: Getty Images
THE GRASS IS GREEN
In this snapshot, Blige proved that the grass is green wherever you water it, unabashedly sporting an almost head-to-toe lime outfit. Of course, only this highly acclaimed singer could pull this outfit off, writing the following in the caption:
"You not feeling me, fine. It costs you nothing, pay me no mind". - Jay Z ?☄️??☄️?
Her cool and calm demeanor combined with this quote heightened the sense of fierce yet calm essence exuding from the snapshot. With just over 170,000 likes, her fans and followers seemed to love this laissez-faire look.
SHE KNOWS HER STYLE
Blige's complementary silver jewelry, such as her earrings as well as the "H" on her belt, suited the overall lime look, almost reflecting the color. Her faded blue pants almost sunk into the background allowing the central shade to pop.
Blige was discovered as a young teenager in the 1980's by Uptown Records.
The background flattered the gorgeous tone of her skin all while still allowing the green to be the main attraction. Her blonde wavy hair falling down her face gave the last touch to what is already a calm yet intriguing atmosphere.
CELEBRATIONS ARE IN ORDER
Although this figure-hugging snapshot may not reveal it, Blige turned 50 at the beginning of this year. Commenting on this milestone in her life, the famous and eulogized celebrity had the following words to say about it:
"I've been through hell in my life and to make it to 50, it was just beautiful,"
She also exclaimed that she was incredibly grateful to have her family and friends around to celebrate the big day. Posting pictures of herself in a bikini for her 50th, many followers commented on how gorgeous she looked for her age.
AGE IS JUST A NUMBER
Her birthday snaps are not the first time that Blige has been complimented on how great she is aging. In June last year, fans gawked at how young she looked in a then-recent selfie.
Going for her seemingly usual look of matching colors, Blige was wearing a yellow shirt, which was similar to her jewelry and her hair. She, once again, posed with her arm behind her head, exuding a calm and cool atmosphere.
Probably due to her exceptional talent, Blige was discovered as a young teenager in the 1980's by Uptown Records. At the beginning of her career, she started out as a backing singer but eventually released her first album produced by Puff Daddy titled, "What's the 411?".
She quickly became famous, selling millions of copies and collaborating with some of the biggest stars in the world. The widely loved Elton John complimented Blige saying that she had incredible vocal abilities.
Please fill in your e-mail so we can share with you our top stories!