GettyImages
Sheryl Sandberg Pens Sweet Letter to Fiancé Almost 6 Years after Her Husband's Death
Sheryl Sandberg lost her husband, Dave Goldberg, several years ago, and her world fell apart. However, she found love again and has since written a letter to her fiancé to celebrate their love.
Sheryl Sandberg, Facebook's COO, became a widow in 2015 when she lost her husband, Dave Goldberg. Her whole world fell apart at the time, even though her friends and family told her she would find love again.
Sandberg was filled with guilt and sadness at the time. When she tried to date again, she often found herself being publically judged for it, but her mother-in-law told her she should get married again.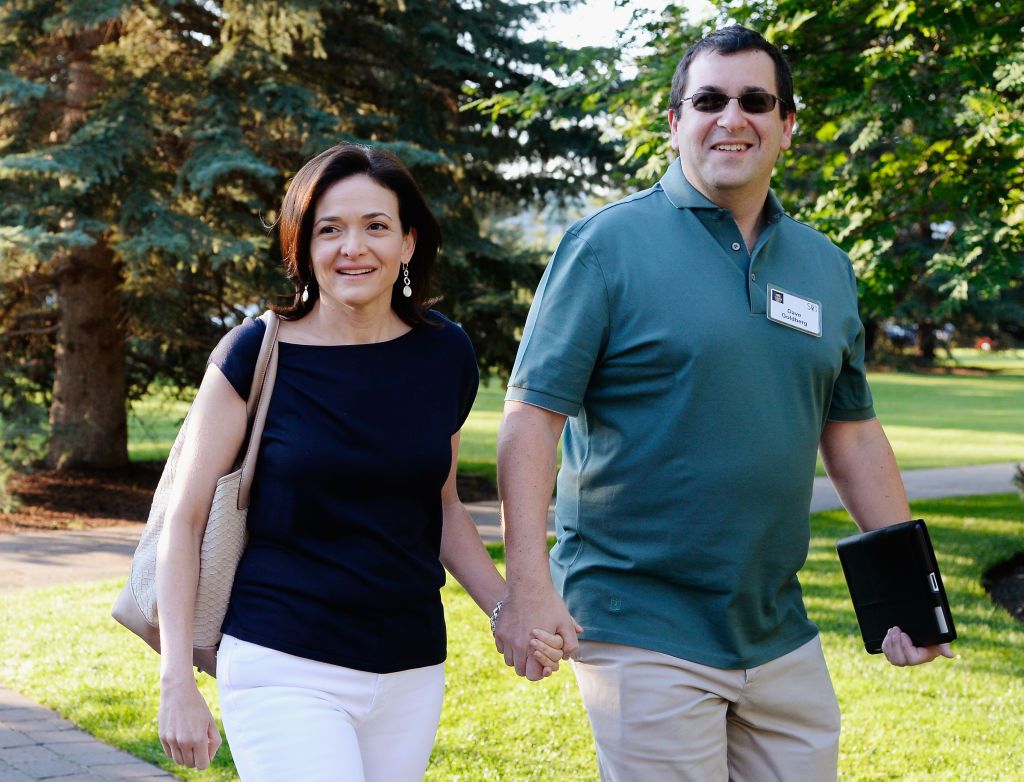 Sheryl Sandberg and David Goldberg arrive for the morning session of the Allen & Co. annual conference on July 10, 2013, in Sun Valley, Idaho | Photo: Kevork Djansezian/Getty Images
The COO reveled in those words because she'd needed permission to move on. Despite this, it still took her a long time to believe she could love again, and this was addressed in her 2017 book, "Option B."
Things changed for her when her late husband's brother, Rob Goldberg, introduced her to one of his close friends. Tom Bernthal, a marketing CEO, had just been through a divorce.
The former Silicon Valley executive at Google and Bernthal bonded over their individual losses daily. They eventually found strength in each other and ultimately fell in love and soon became engaged.
It's been over a year since their engagement and almost six years since her husband's death. The COO has written a touching letter to her fiancé to share her gratitude for coming into her life.
The Facebook COO noted how her late husband's brother had known she just had to meet Bernthal. She recalled how she had no clue how he'd change her life the day she shook his hand for the first time.
Sandberg revealed that their first date had been a hiking one. Bernthal insisted on holding her water bottle throughout the hike, and that might've been a small thing, but it stuck with the COO.
Even though the CEO laughed whenever she told the water bottle story, the former widow saw it as a metaphor. She explained what the incident meant to her, stating:
"I didn't need someone to pull me up the mountain, just someone to make the uphill trek a bit easier."
Soon enough, she learned more about his warmth and generosity as a partner and a parent. She loved how excited he became when he had to pick up his son and daughter from school.
Sheryl Sandberg's home would also be filled with the happiness Tom Bernthal had brought the children.
Sandberg confessed that she'd been tired when he came into the picture because of making parenting decisions on her own, among other things. However, with him, she found a new path.
She admitted that days like Father's Day would be bittersweet in her home, but now there was something more. The COO's home would also be filled with the happiness Bernthal had brought the children.
She concluded her love letter by thanking the CEO for choosing her. Goldberg passed away at age 47 from a coronary arrhythmia while he and Sandberg were on vacation in Mexico.
Please fill in your e-mail so we can share with you our top stories!