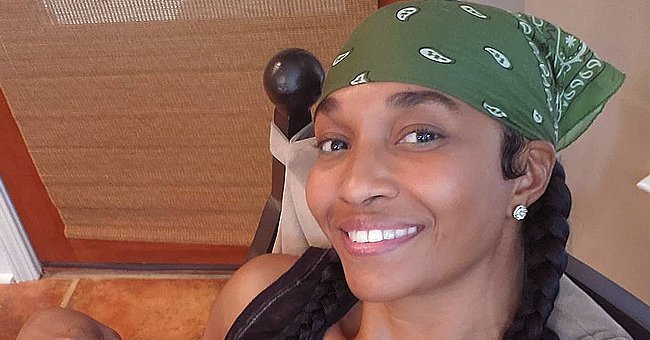 Instagram/therealchilli
See TLC Singer Chilli's Youthful Look as She Flaunts Long Curly Hair Ahead of Her 50th Birthday
TLC singer Rozonda Thomas, popularly known as Chilli, turned 50 on February 26 and celebrated the occasion by sharing cute snapshots of herself on Instagram.
A day after her 50th birthday, TLC singer Chilli shared some beautiful selfies with her fans on Instagram to set her golden celebration in motion.
In a series of posts, the singer shared pictures that showed off her stunning beauty and youthful look as she continues to age gracefully. She accompanied one of the posts with a snapshot that showed her posing in a purple top.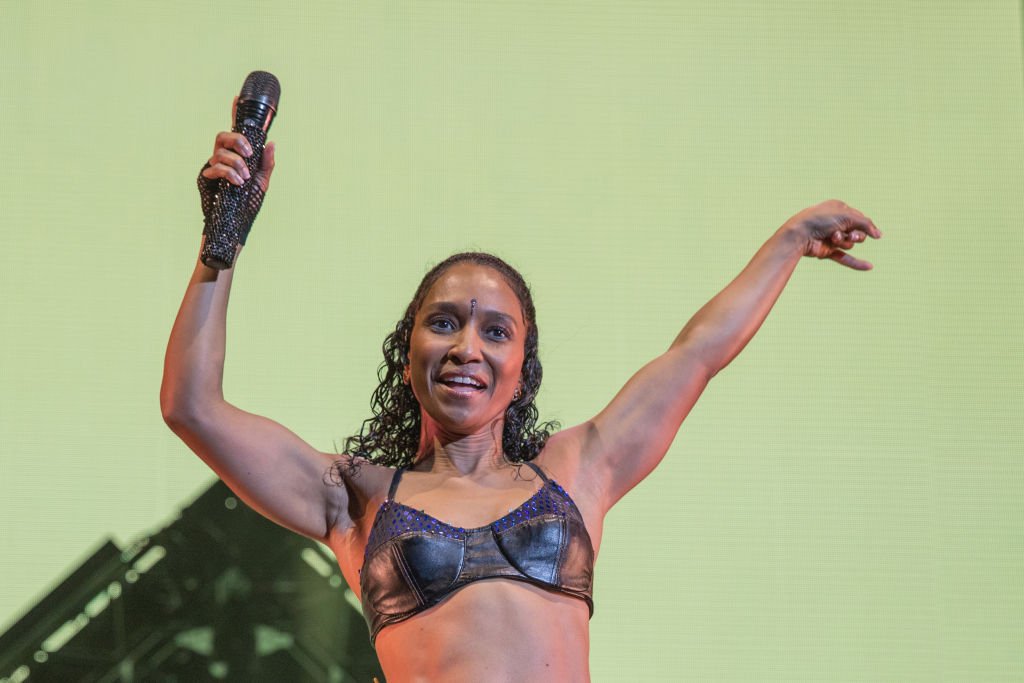 Singer-songwriter Rozonda 'Chilli' Thomas of TLC performs in concert at Austin360 Amphitheater on August 22, 2019 | Photo: Getty Images
She showed off her long, black curly hair as she looked curiously at something in the background. In the post's caption, she wrote: "#captionthis⁉️?."
In a second post, Chilli shared an adorable selfie that showed her smiling sweetly with one of her hands on her cheek, flaunting her curly tresses. She captioned the post with multiple purple heart emojis.
In Chilli's last post, she shared a cute selfie that showed her giving the camera a sweet and sexy stare. In the caption, she wrote that the post would be the last one for the night.
She also thanked her fans in advance for their birthday wishes, adding that she loves them all. Many of them expressed similar sentiments towards her in the post's comment section.
Chilli revealed later that Usher cheated on her with a side chick, which he also admitted to.
The graciously beautiful Chilli is a proud mom of a son, Tron Austin, 23, who she shares with producer Dallas Austin, who she used to date.
In 2018, Tron graduated from college, receiving a bachelor's degree in music production from Full Sail University. During her son's graduation, Chilli shared a video from the ceremony on Instagram, captioning it:
"My TRONSTER just graduated yall!!!! @timeflybye I am soooooo proud of u. All of the hard work of many late nights has paid off!!!"
She urged her son to march forward to the next stage of his life, adding that she would be right there with him always and forever. Chilli ended her caption by expressing her love for Tron.
During her career, Chilli made the news for her relationship with R&B singer Usher. It lasted for two years before its sudden end in 2003. Many fans wondered why the pair broke up with rumors that Usher cheated on Chilli.
Chilli revealed later that Usher cheated on her with a side chick, which he also admitted to but said was not the reason for their breakup. He said they did not just work out after the episode.
Chilli now lives as a single, celibate, and confident woman and opened up about her celibacy during a "girls cruise" with her friends in 2019, revealing it is based solely on her relationship with God.
Please fill in your e-mail so we can share with you our top stories!