Michael Jordan's 1-Year-Old Grandson Looks Curious in a New Snap as He Walks on Spring Grass
Michael Jordan's 1-year-old grandson Rakeem enjoyed spring in a recent social media upload. The adorable toddler walked on the grass while looking curiously into the distance.
Michael Jordan's grandson, Rakeem, recently stole the spotlight in an update shared by his mother, Jasmine Jordan, over the weekend. In the media posted on her Instagram story, the young boy enjoyed a fun time outdoors.
The one-year-old was seen taking in spring as he walked on the grass while looking into the distance. Although his back faced the camera, one could tell that something interesting had caught his attention.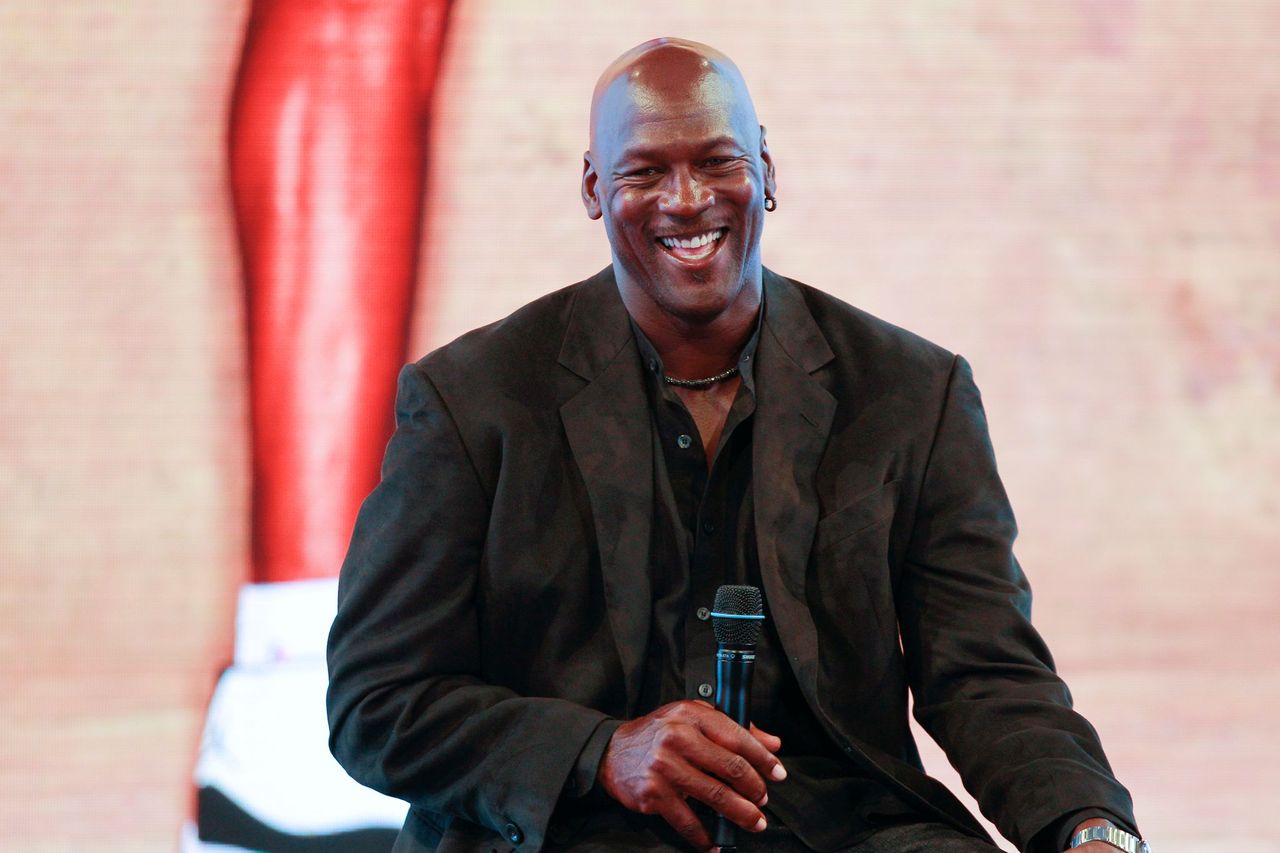 The toddler looked cute in a stylish pair of shorts with a white T-shirt. He had a red sweatshirt tied around his waist and rocked blue sneakers. The image shared by Jasmine was a screenshot of a post uploaded by her partner, Rakeem Christmas.
In the caption of the image, Christmas wrote, "I miss you," while Jasmine captioned hers, "Mama's boy." Christmas, a former player of the Syracuse Orange, and Jasmine welcomed baby Rakeem in May 2019.
Jasmine shared the great news with a photo of her son holding her finger on Mother's Day while flaunting a tattoo of Christmas' jersey number 25. Little Rakeem's birth made NBA legend Michael a grandfather.
[Jasmine] is a marketer at the Nike Jordan brand.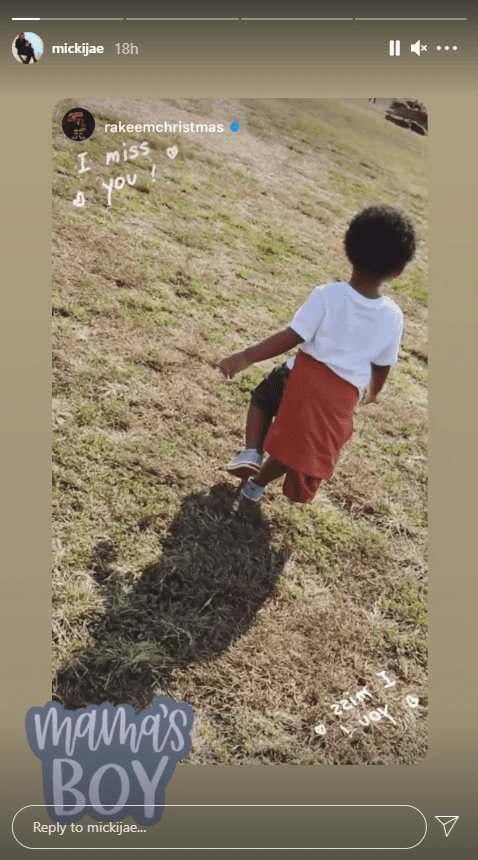 The five-time MVP winner enjoys being a grandfather, but it took quite some time to adjust to the label. In an interview, Jasmine dished how her father suggested his grandson called him a nickname instead of grandpa. In her words: 
"At first, he wanted my son to call him 'Mike' or 'Michael,' and I'm like, 'Dad, we're not doing this. You have to accept the grandpa title. It is what it is."
Jasmine eventually got her desire, and now, the 58-year-old retired athlete is basking in it. The 28-year-old also noted that her son and her father share a tight bond. She revealed that amid the pandemic, the duo always caught up via video calls.
She mentioned that she was always on FaceTime or Zoom so that Rakeem and Michael can hang out. Jasmine is the third child of five and the first daughter of the iconic basketballer. She is a marketer at the Nike Jordan brand.
Jasmine is the youngest of the three kids the former Chicago Bulls player had with his first wife, Juanita Vanoy. He also welcomed sons Jeffrey and Marcus, who followed in his basketball steps, impacting their teams.
After his 17-year union with Vanoy ended, Michael got married for the second time to Yvette Prieto. The couple has been together since 2013, when they tied the knot in a lavish $10 million wedding. They are parents to twin daughters, Victoria and Ysabel.