Hillary Clinton Posts Sweet Throwback Pic as She Wishes Daughter Chelsea a Happy 41st Birthday
Hillary Clinton paid tribute to her daughter, Chelsea, with a sweet Instagram photo: "I'm so proud of how you use your voice for good."
When Bill Clinton stepped into office as the President of America in 1993, his daughter, Chelsea Clinton, became accustomed to life in public service. She was 12 years old at that time.
Growing up watching both her parents serve America taught the Arkansas-born woman how to be humble, generous and use her voice to speak for those who cannot be heard or refuse to be listened to.
Proud to be a Stonewall Ambassador! If you missed Friday's celebration, you can still watch and support: https://t.co/cnDJYGv1Fb https://t.co/TA6SjJvc6k

— Chelsea Clinton (@ChelseaClinton) June 29, 2020
GREETINGS FROM HILARY
On Saturday, Chelsea celebrated her 41st birthday, along with the many accomplishments she had in her over four decades of living, including books she authored titled "She Persisted in Sports" and "Grandma's Garden."
Her mother, Hillary, also celebrated the former first daughter's birthday with a sweet Instagram tribute of Chelsea as a child, posing with both hands on her hips. She captioned the post:
"Happy birthday, Chelsea. You've always had lots of opinions, and I'm so proud of how you use your voice for good."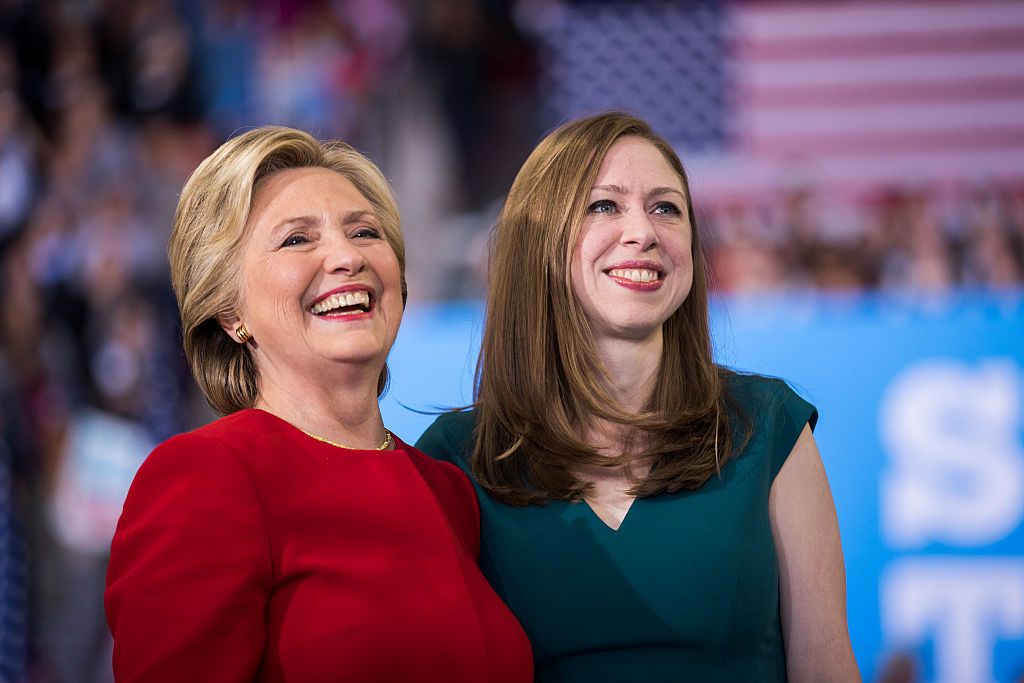 ALL GROWN UP
Chelsea is now a mother to three beautiful children, Aidan, Charlotte, and Jasper, whom she shares with her husband of a decade, Marc Mezvinsky. The celebrant welcomed her youngest child, Jasper, in 2019.
In her caption, Hillary shared how beautiful life is with her husband.
Chelsea's parenting style was significantly influenced by her mother growing up. Often, she finds herself praising her daughter for the small things, to show gratitude, just like her mother did.
LIFE AS A MOM
Chelsea allows time for her kids to spend with their grandparents, who share a close bond. In a previous interview, the mother-of-three shared that they were able to plant, care for, and harvest in their garden together.
However, she sometimes also feels guilt as a busy mom who has work to attend to while her kids study at home amid the COVID-19 pandemic. In a previous interview with PEOPLE, she shared what life at home was like.
"[There are times when] I'm on my Zoom and Aidan's science class is crashing, and then I'm off my Zoom rushing to fix the science class, and then I can't stay with him to make sure he gets back on," she shared.
My mom & I had been excited to share Grandma's Gardens. It's a picture book, which comes out today, about our family's love of spending time together in & around gardens. We look forward to sharing more when we all can safely be together again. #stayhome pic.twitter.com/Et89L5URGp

— Chelsea Clinton (@ChelseaClinton) March 31, 2020
CELEBRATING 45 YEARS
Chelsea's parents, Bill and Hillary, previously celebrated their 45th anniversary amid the pandemic but still commemorated the special day with a sweet Instagram throwback photo from their wedding day.
Although the photo was not as clear, the bride and groom could be seen smiling from ear to ear as Hillary leaned into Bill and he held her by the waist. In her caption, Hillary shared how beautiful life is with her husband.
The former president also shared a tribute on Twitter, sharing a recent photo of his wife during an event. He penned a short but sweet note to his love, showing his undying and unconditional love for her.