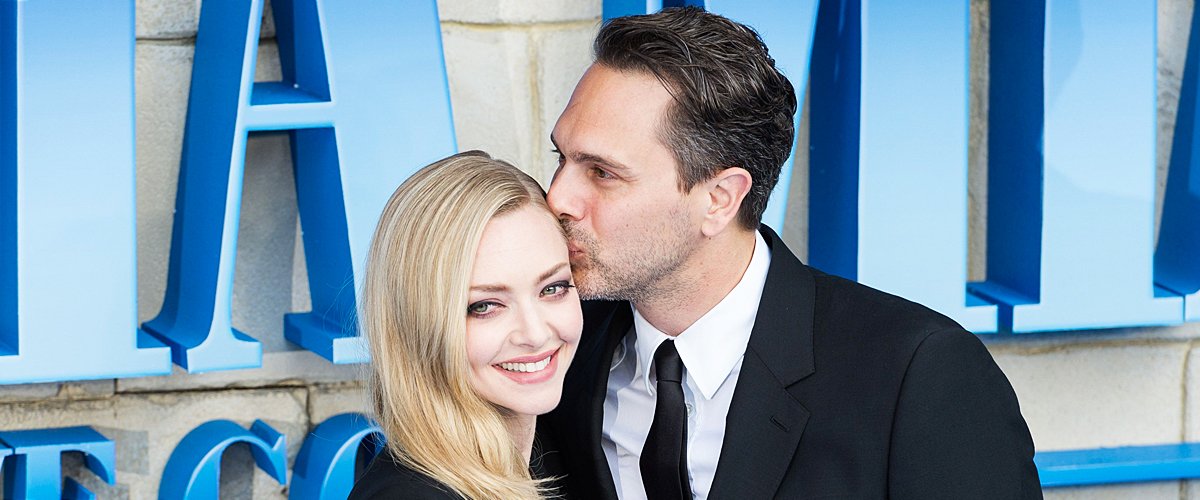 Getty Images
Thomas Sadoski Is Amanda Seyfried's Husband and an Actor Too — Get to Know Him
The loving couple made up of Amanda Seyfried, and Thomas Sadoski is one of the most admired in Hollywood. Together with their two children, they have created a family in the utmost privacy.
Thomas Sadoski, 44, is an American actor known for his part in the play "Reasons to be Pretty," for which he got a Tony Award Best Actor nomination. He has also played Don Keefer in "The Newsroom."
However, he is also known to be the husband of actress Amanda Seyfried and the father of her children. Sadoski has declared he's a boy who loves theater with all his heart and spent 15 years dedicated to the stage.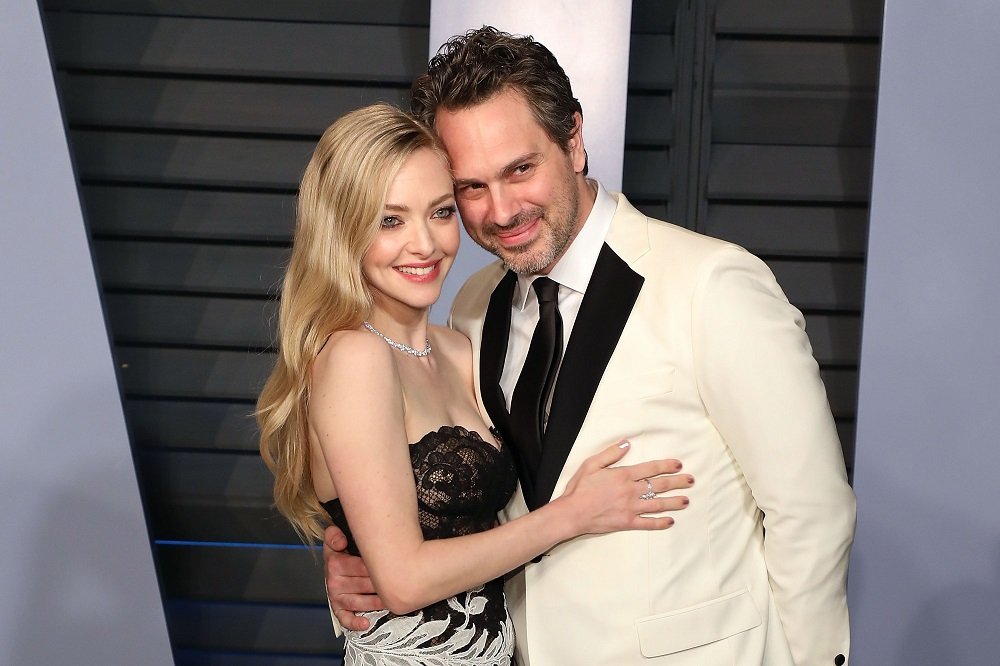 Amanda Seyfried and Thomas Sadoski attending the 2018 Vanity Fair Oscar Party in Beverly Hills, California, in March 2018. | Image: Getty Images.
Sadoski's new acting commitments have allowed him to gain recognition in his own right, and it was just during the filming of a movie that he fell madly in love with his current wife, Seyfried.
Speaking of the transition from theater to movies, he said: "That's tricky. The transition has been much easier for me because I am working with Aaron Sorkin, who is a playwright, really. He writes so theatrically for television. It was also a fairly gentle transition because I'm working with so many talented theater actors in this show."
BEGINNINGS IN PERFORMANCE
Sadoski grew up in Texas with his family, dropped out of college after one semester, and devoted himself to studying acting at drama school after moving to New York. For years, he performed in various plays both on Broadway and the off-Broadway circuit.
It was during the play "The Way We Get By" in 2015 that Sadoski and Seyfried met, although at the time they were both involved in relationships with other people.
Both met again the following year on the set of "The Last Word," where they worked together. The romance officially began after this, and in September 2016, Seyfried sported an engagement ring on her finger.
The couple attended various engagements together showing their love during that year. It is the first marriage for Seyfried and the second for Sadoski who was married for eight years to cast director Kimberly Hope.
The actors surprised their fans in March 2017 when they appeared on the red carpet to promote "The Last Word," and Seyfried showed off her baby bump.
A few days later, they got married in Topanga, California, just the two of them without a wedding reception. After the wedding, they simply went to have brunch at a restaurant to celebrate.
A couple of weeks after the marriage, the newlyweds welcomed their first daughter together. Their daughter Nina, 3, became an older sister in late 2020 when they welcomed their son, Thomas, now five months old.
The couple has kept in absolute secret not only their marriage but also the birth of their two children. The discretion has been absolute since the names of the children have been released but not their faces.
IN LOVE AND SUPPORTING EACH OTHER
Seyfried has shared only words of admiration and support for her husband, and he only has words of praise for his beloved wife as well. Their careers continue to grow as they have decided to support each other.
In addition, integrity is one of the attributes that each admires and respects in the other. That was evident when she took to Instagram to repost a post from her husband where he publicly defended an actress being bullied on set.
The family comes first for both actors and that is shown by the way they have maintained discretion about the birth of their children. The actress and proud mother of two has found an adorable way to pay tribute to her children.
Before this year's Golden Globes ceremony, Seyfried took to Instagram with a photo of her toddler holding mommy's hand and a makeup brush. The actress revealed in a caption that since her daughter couldn't do her makeup, she decided to brush Seyfried's hand.
She also spoke in an interview after the awards about holding her five-month-old baby's hand during the ceremony. Seyfried admitted she definitely would not have been able to do so while attending the ceremony in person.
Please fill in your e-mail so we can share with you our top stories!