T-Boz's Daughter Chase Congratulates the Singer for Reaching 1 Million Instagram Followers
Beauty and makeup entrepreneur Chase Rolison recently congratulated her mother, Tionne 'T-Boz' Watkins, after reaching a new Instagram milestone. 
Anela makeup founder Chase Rolison became proud that her ageless mother, Tionne Watkins or T-Boz, recently reached one million followers on Instagram. 
The 20-year-old businesswoman, whose father is acclaimed rapper Mack 10, took to her Instagram Story to express happiness about T-Boz's social media reach.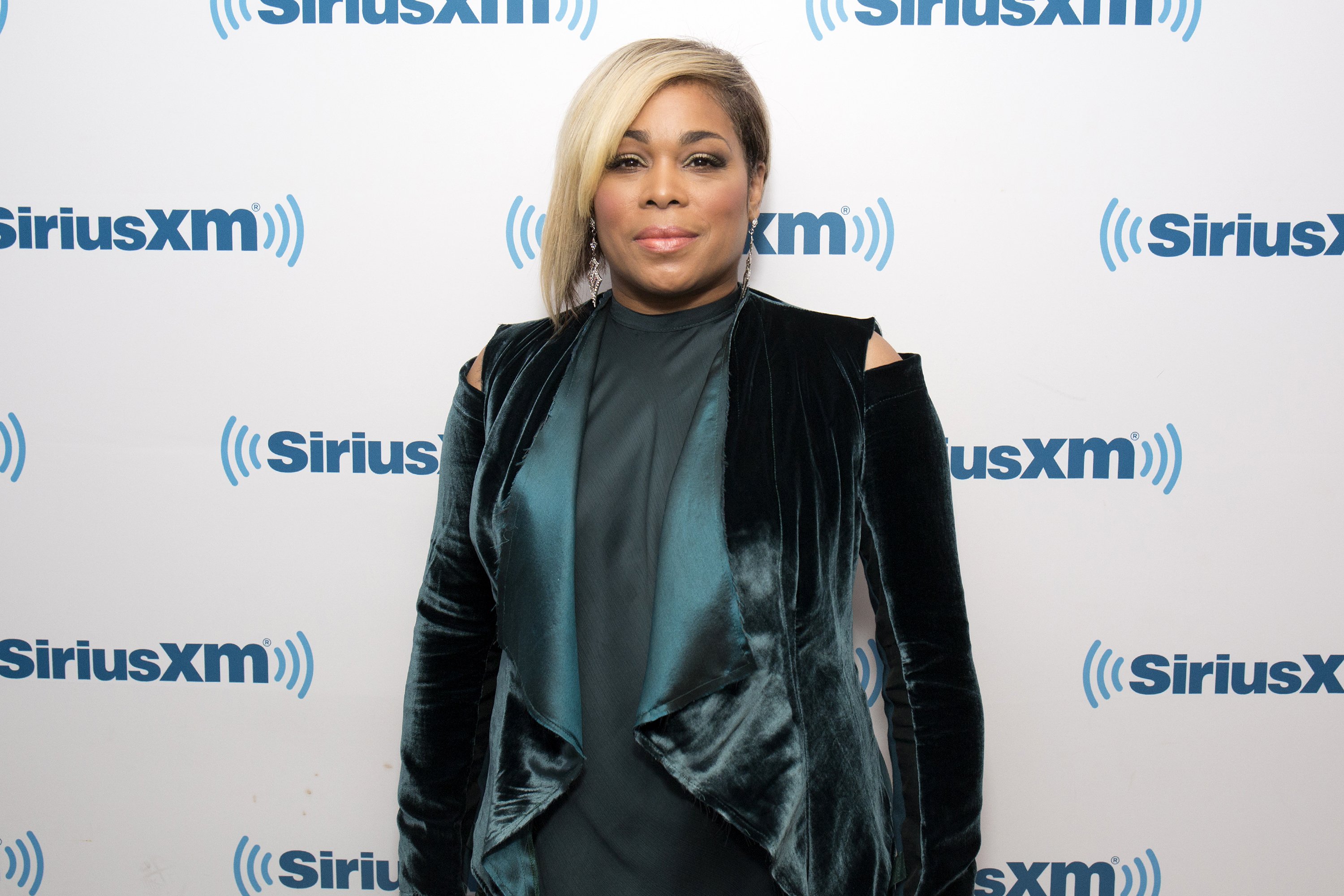 CELEBRATING HER MOTHER'S MILESTONE
Rolison shared a screenshot of T-Boz's verified Instagram account and the number of followers her mother currently had. She captioned her IG picture:
"Momma hit 1 mill!!! Congrats."
T-Boz's eldest daughter also added three trumpet emojis at the end of her message, which translated her mini-celebration within the popular online platform.
T-Boz's Instagram reach looked deserving as she was an iconic singer from the '90s trio girl band called TLC. She was with Lisa "Left Eye" Lopes and Crystal Jones in the group.
Formed in Atlanta, Georgia, TLC raked in many musical awards, including Grammy Awards.  They were the voices behind the songs, "Creep," "Waterfalls," and "Red Light Special."
Before she reached a timeless music career, T-Boz competed in Atlanta's hairstyling competitions at 14. She entered the competition to earn money.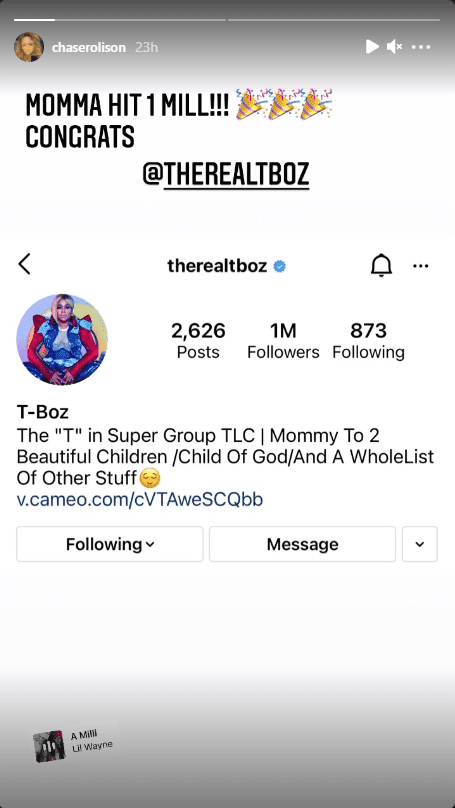 LIVING WITH A DISEASE
Growing up, T-Boz was later diagnosed with sickle-cell disease. The condition would affect the hemoglobin while delivering oxygen through the body.
The doctor told her she couldn't have children because of her disease, but T-Boz gave birth to Chase in 2000. She wanted to expand her family in another way and opted for adoption.
Many of Rihanna's fans sent her death threats for a remark she made in 2014.
ADOPTING A SON
After a long adoption process, T-Boz adopted a boy, who she named Chance. She revealed that Chance's arrival evoked the same feeling when she gave birth to Chase.
In March 2017, T-Boz noted in her Instagram post that her adopted son was her heart. The R&B superstar took Chance under her care when he was still a baby. 
Despite her popularity in the industry, T-Boz couldn't get away with controversies. Many of Rihanna's fans sent her death threats for a remark she made in 2014. 
A narrator allegedly claimed that T-Boz and fellow TLC band member Chili slammed rising new artists who used sex to sell music and singled-out Rihanna. However, neither of them mentioned the "Umbrella" singer's name.