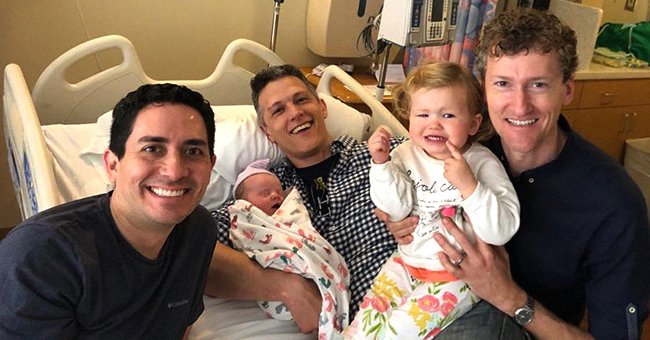 Instagram/three_dads_and_a_baby
Gay Poly Throuple Made History Listing 3 Dads on a Birth Certificate — Look inside Their Story
Look inside the incredible story of the homosexual and polyamorous throuple who made history by listing themselves as three gay dads on a birth certificate - a first for the state of California.
Alan Mayfield, Jeremy Hodges, and Ian Jenkins went through a grueling journey in an effort to conceive and then become the official fathers of their daughter Piper and son Parker in California. Documenting this, Jenkins wrote a book called "Three Dads and a Baby".
After three years as a throuple, Hodges, Jenkins, and Mayfield began to seriously contemplate becoming parents. This occurred after some individuals close to them kindly extended to offer over their embryos.
Of course, the three were bound to receive some backlash, as not only are they gay but also polyamorous, a combination that might not sit well for some. Responding to this type of perspective in his book, Jenkins wrote:
"The fact that Piper has three parents is just not a big deal."
He went onto explain that he himself was parented by three parents - his stepmother, mother, and father - and no one seemed to think that was weird. He also squashed ideas that the three of them are all sex-crazed.
Jenkins and Mayfield were the first two to make a romantic connection. The two met during their medical residencies which were located in Boston Massachusetts.
Parenting during a quarantine has definitely been no walk in the park for these three.
Hodges eventually walked into the then-pair's lives after they had been dating for almost a decade. As many love stories begin, Hodges was simply a friend in the beginning but eventually, it bloomed into something more.
Even though all three dads seem happy and perfectly confident now, there was a time where the idea of having children as a gay throuple was difficult and was a worrying prospect for them. Jenkins had previously questioned:
"But what about raising children in a polyamorous family? Was that selfish?"
He continued, stating that he was anxious that their children might be bullied for having three homosexual parents. However, he explained, they have been lucky to settle down in the open-minded state of Cali.
These three are not the only ones who have been welcomed with open arms. Luckily, acceptance amongst communities and families is growing, with actress Tori Spelling acting as an example of this.
Spelling explained that she and her stepson Jack McDermott bonded from the moment they met. She claimed that their relationship became even stronger after he came out as gay and said she was proud of his confidence to do so.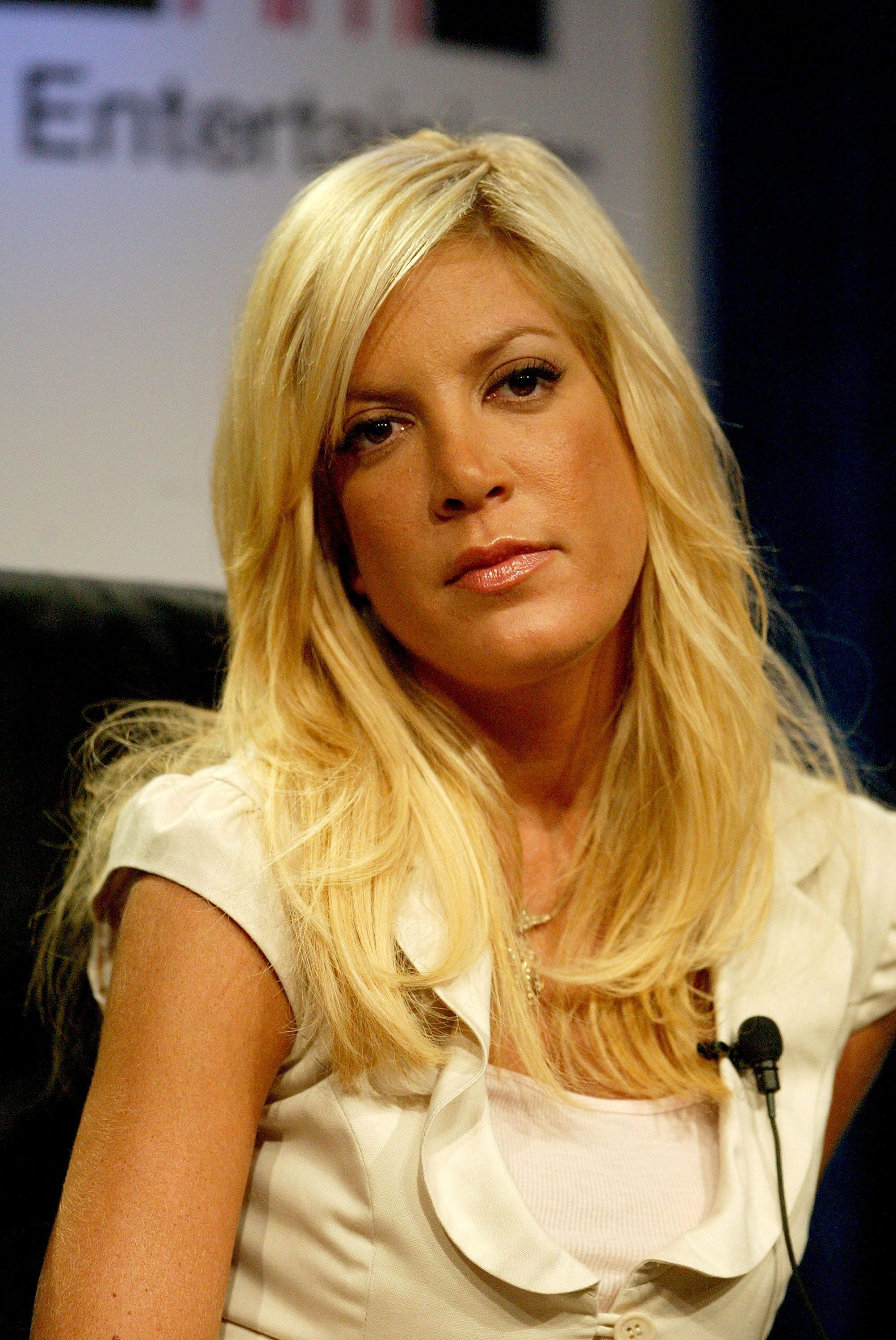 Tori Spelling attending Court TV's "Hollywood Stalkers" on July 14, 2005 in Beverly Hills. | Photo: Getty Images
Parenting during quarantine has definitely been no walk in the park for these three. Ensuring that their three kids still manage to have some sort of social life whilst losing the assistance of their nanny has been challenging for them.
Jenkins has expressed his gratitude towards Mayfield, who he says has taken on the majority of parenting work during this time. The situation has been particularly difficult for Jenkins, who as a doctor, has been working with COVID-19 patients.
Please fill in your e-mail so we can share with you our top stories!