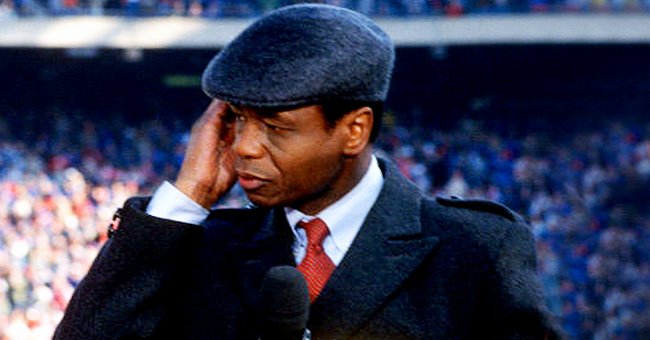 Getty Images
Former NFL Player and CBS Sports Commentator, Irv Cross, Dies at 81
CBS sports commentator and former NFL player Irv Cross has died at 81, as confirmed by his son, Matthew.
Irv Cross, a former NFL play and host of the pregame show, "The NFL Today," has died at the age of 81. No cause of death has been confirmed yet.
His son confined that Cross passed away near his home in Roseville, Minnesota. CBS Sports and the Philadelphia Eagles both shared statements of condolences for his passing.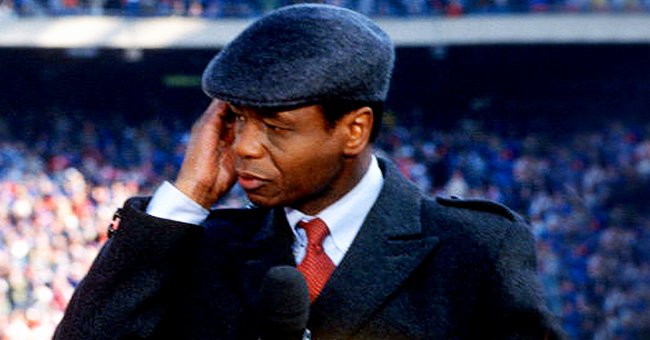 Irv Cross. a former NFL player, passed away at 81. 2021. | Photo: Getty Images
Cross had spent 6 NFL seasons as a player and player-coach for the Philadelphia Eagles. He also spent 3 seasons with the Los Angeles Rams.
CBS Sports Chairman, Sean McManus, shared a statement on Twitter, in which he shared his condolences and called Cross a pioneer in the history and tradition of CBS Sports:
"Irv was a pioneer who made significant contributions to the storied history and tradition of CBS Sports and, along with Phyllis George and Brent Musburger."
Cross was the first African American person to appear on and work as a sports analyst on national television full-time. He was on the show from 1975-1989.
After his 9 seasons in the NFL, he retired and started his second career in broadcast television. CBS hired Cross in 1971 as a commentator and analyst. He started with field and track events.
He made history in 2009 as he was the first African American to be award the Pete Rozelle Award.
He achieved impressive stats during his football career. He was a Pro Bowl cornerback two times. On kickoff returns, he averaged 27.9 yards and had 22 interceptions.
His former co-host Brent Musburger shared his own message of condolences on his Twitter. In a statement, he described Cross as the finest gentleman he had been with:
"No one ever had a bad thing to say about Irv. He led the way for African Americans to host NFL and other sports shows."
Cross was born in Hammond, IN. He was the caption of the 1960 Northwestern Univerisity's football team. Cross and Musburger had met during their university days.
After his run on "The NFL Show," the first live pregame show. He went on to become the athletic director at Idaho State from 1996 to 1998 and then at Macalester College, from 1999 to 2005.
He made history in 2009 as he was the first African American to be award the Pete Rozelle Award, which recognized his contribution to radio and TV in professional football.
He worked with CBS for 23 years. He is survived by his wife, Elizabeth, children, Sarah, Susan, Lisa, Matthew, and 8 of his siblings and many nieces and nephews.
Please fill in your e-mail so we can share with you our top stories!