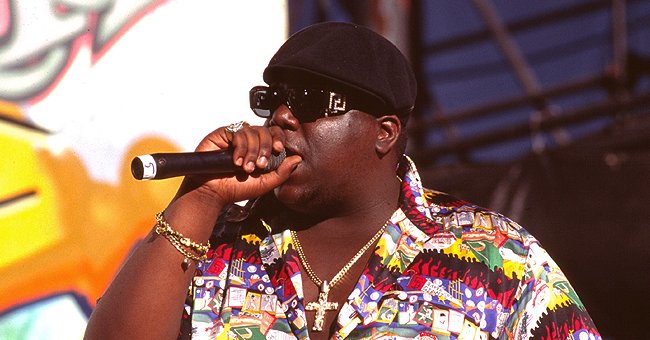 Getty Images
See Notorious BIG's Only Daughter with Wavy Hair & Blue Makeup as She Flaunts a Gold Necklace
Rapper Notorious B.I.G.'s only daughter T'yanna Dream Wallace is stunning in a new picture shared to her social media page showing off her gorgeous wavy hair and bright make-up.
27-year-old T'yanna Dream Wallace is fresh in a recent post shared on her Instagram feed on March 1. The daughter of deceased rap sensation Biggie Smalls aka Notorious B.I.G. is all grown up now.
T'yanna has long curly tresses which are well-styled and electric blue eyeshadow on her lids. She also has a thick gold chain around her neck which contrasts her skin tone beautifully.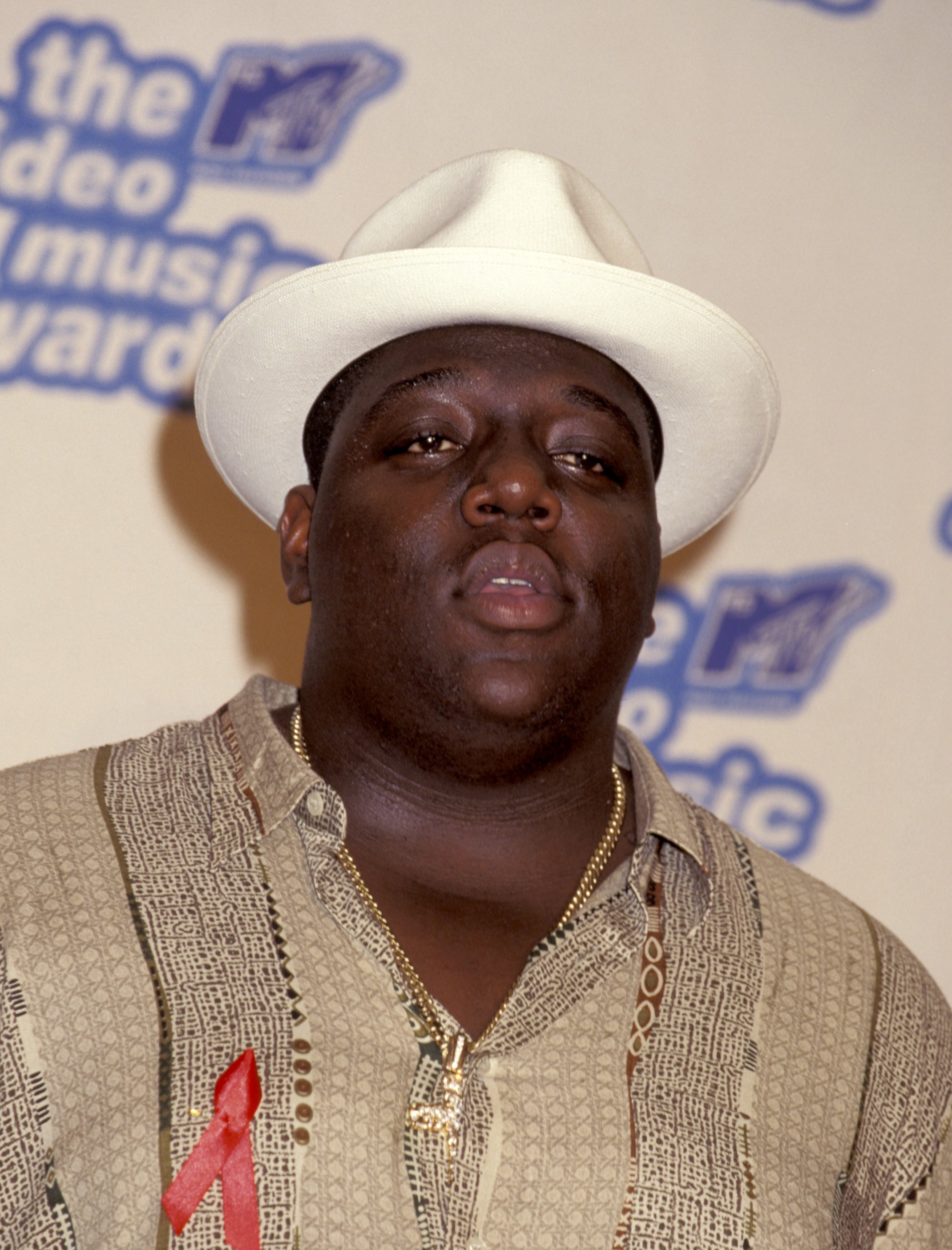 The Notorious B.I.G. at the Wetlands in New York City, 1995 | Source: Getty Images
Her eyebrows are perfectly shaped, and she has a glossy sheen to her full lips. T'yanna has a black T-shirt on with gold and silver lettering. The social media influencer resembles her father significantly.
T'yanna has almost 200 thousand followers on Instagram, and the post received just over six thousand likes. She often films her make-up looks which she shares with her supporters. T'yanna wrote in the caption:
"Thank you to everybody who came to my sip, smoke, & paint last night!! Should I start doing these once a month again?!"
This month, Netflix released a documentary on T'yanna's father's life titled "Biggie: I Got A Story To Tell," which features his daughter and never-seen-before interviews with the rapper's mother, Voletta Wallace.
Biggie (real name Christopher George Latore Wallace) had married R&B artist Faith Evans. They had a son, Christopher Wallace Jr., who was born just five months before his father was brutally gunned down in Los Angeles.
T'yanna also admitted that she is tired of only being referred to as Biggie's daughter and has her own identity.
Even though Biggie tragically passed away when he was only 24-years-old in 1997, T'yanna has received a lot of information about her father through her stepmother, Evans, and her dad's friends.
T'yanna's mother, Jan Jackson, only dated Biggie for a short while before they split up when their daughter was just a few months old. Now T'yanna has made a name for herself in the fashion industry. She said in an interview:
"I don't want to live off of my dad's money. I want to make my own money."
T'yanna also admitted that she is tired of only being referred to as Biggie's daughter and has her own identity. But at the same time, she wants to keep her father's legacy alive.
T'yanna loved fashion since she was in high school. She attended Penn State college and majored in business. After that, she opened a clothing boutique in Brooklyn called Notoriouss, which was a tribute to her dad.
March 9 is the anniversary of Biggie's death, T'yanna does a special collab with other designers to create a limited-edition T-shirt to commemorate her father every year.
Her half-brother CJ is also successful but has achieved prominence through his acting career rather than music like their father. He acted in the "Scream" movies and played his younger father in the film "Notorious."
Please fill in your e-mail so we can share with you our top stories!