Kim Fields Shows Younger Sister Alexis in Rare Family Snaps as She Celebrates Her 39th Birthday
51-year-old actress Kim Fields celebrated her younger sister, Alexis Field's 39th birthday by privileging her fans with several adorable family pictures of the girls as more youthful kids.
The Fields sisters share a 12-year age gap but have remained very close throughout their lives. Kim Fields took to Instagram to reveal some rare snaps of the siblings as children. 
Kim showed two pictures on her Instagram story when she tried to teach her younger sister Alexis Fields how to ice-skate at the Rockefeller Centre. The age difference between them is starker in these images.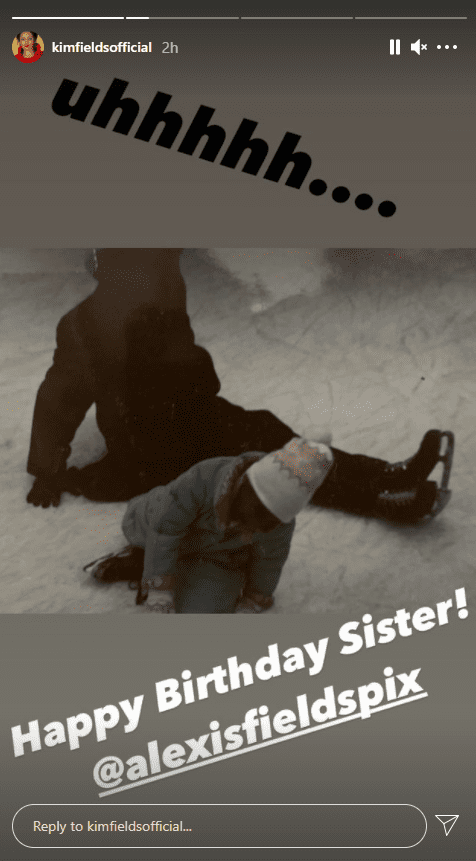 The second image shows Alexis taking a tumble on the ice while her sister Kim sits casually next to her, showing off her bladed shoes. Both girls are dressed very warmly in the pictures.
Alexis also shared a photo that her sister had shared with her for her birthday. Alexis is just a baby in the picture and looks adorable next to her older sister. Alexis wrote in the caption:
"Sisters. Kimmy just sent me this. #BirthdayLove."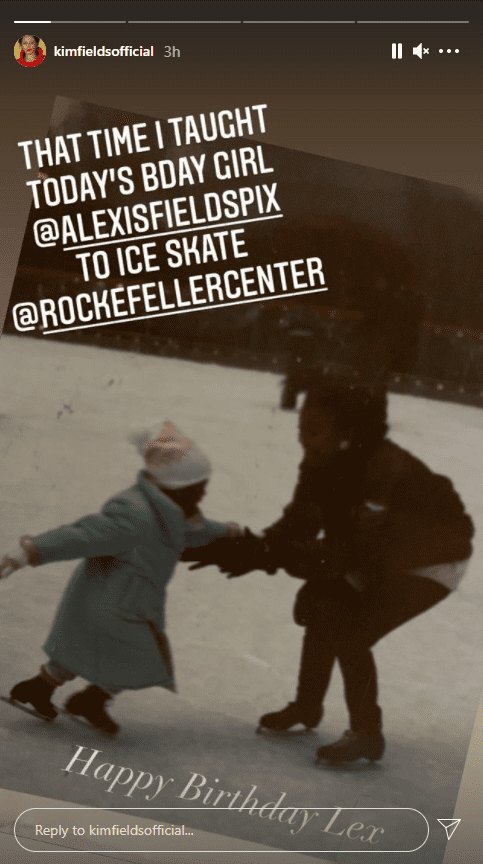 Both sisters grew up in the limelight. Alexis starred in "Sister Sister" alongside Tia and Tamera Mowry. Her other shows include "Kenan & Kel," "Moesha," "One on One," and  "Let's Stay Together." 
Her older sister was well-known for her role as Tootie Ramsey on "The Facts of Life" but began her acting career at the age of five when she starred in "Sesame Street."
[Kim] also performed on "Dancing with the Stars" and joined season 22 of the show in 2016.
"The Facts of Life" was aired between 1979 and 1988, and Kim was a hit on the sitcom. However, when she arrived at the audition, Kim revealed that she almost backed out because she felt out of place.
Kim was only nine at the time and had to play a character that was 12, so the producers made her wear rollerskates to appear taller. She spoke to FOX News about her experiences as a Black child star:
"I was very intimidated, quite honestly [...] I was a little black girl, and I walked into this sea of television-ready white girls."
Like many celebrities, Kim credits her family and her faith for keeping her grounded when she became famous at such a young age. Since then, Kim has been featured in several other series and shows.
She acted in Lifetime's movie "Wrapped Up in Christmas" in 2017, and also performed on "Dancing with the Stars" and joined season 22 of the show in 2016.
Both Alexis and her sister Kim are married with children. Alexis welcomed her first child Kacie Jackson in 2008 with her husband, Kevin Jackson.
Kim has two children. She was married twice, first to Johnathan Freeman and currently to Christopher Morgan, with whom she has sons Quincy Xavier Morgan and Sebastian Alexander Morgan.