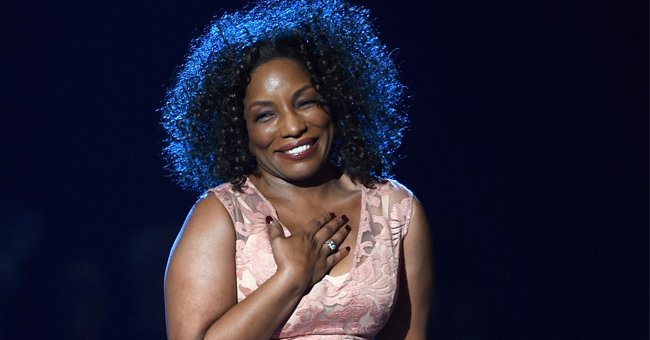 Getty Images
Stephanie Mills Proudly Promotes Her Special Needs Son Farad's 1st Book in a Cute TBT Video
Stephanie Mills recently shared a sweet video of herself gushing about her special needs son Farad and fans could not stop raving about the singer's dedication to motherhood.
Legendary singer and actress Stephanie Mills is letting the world know that despite the fame and success she had garnered over time, her favorite thing to be is a mom.
The singer is a proud mother to 20-year-old son Farad J who was born with down syndrome, and now Mills is taking a trip down memory lane to give fans a glimpse of some of her proudest moments with her son.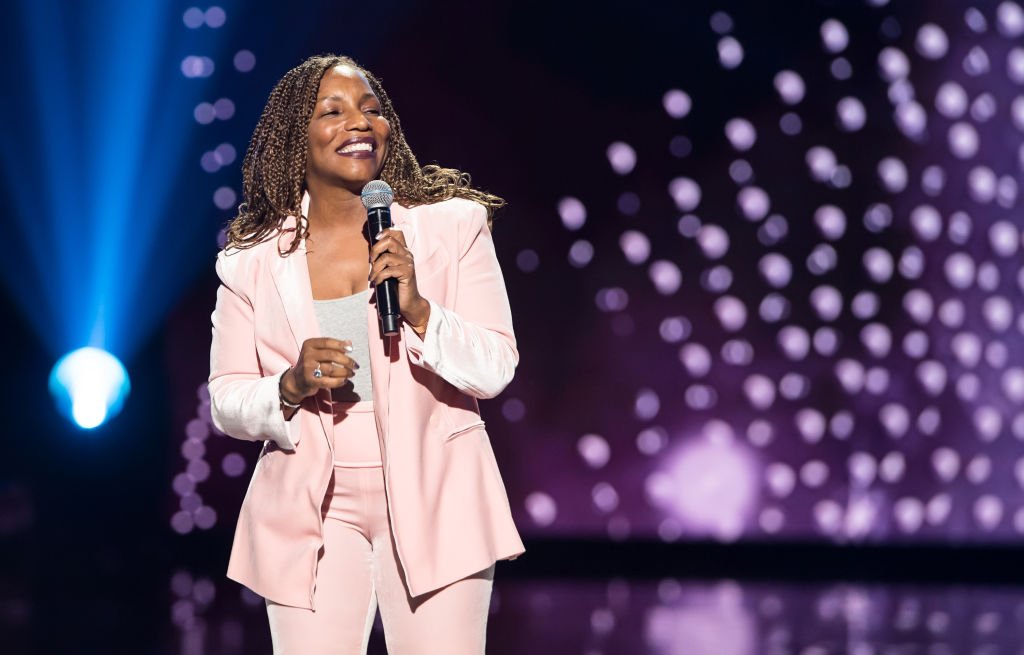 Stephanie Mills performs on stage during the Aretha Franklin Tribute in 2018 in New Jersey | Photo: Getty Images
Taking to Instagram recently, Mills shared an adorable video of herself and Farad standing next to each other on a stage while announcing the release of his book, "The Adventures of Farad J."
The singer noted that she was proud of Farad's milestone of becoming an author and added that he was also a straight-A student. Going further in the caption, Mills wrote:
"#FBF before I am anything else, I am a mother. I love my son with all my being!"
She continued by explaining that when Farad told her his plans to write a book, she let him decide on all of the important aspects including the title and characters.
Mills continued by urging fans to support her son's book and added that proceeds from the sale would be given to the 444love foundation, a non-profit focused on helping children with Down Syndrome.
Mills welcomed Farad in February 2001 and ever since, her life has changed for the better.
The comments section of Mills' post was soon flooded by fans and followers. While some could not stop gushing about Farad, others described her as a great mother.
The singer's new post is not the first time she is showing off her love for Farad in recent times. In celebration of his birthday last month, Mills shared a series of heartwarming posts on Instagram.
In one, Mills shared a spirited video of herself and Farad dancing together in an open space, while another featured a collection of pictures featuring mother and son.
Mills welcomed Farad in February 2001, and ever since, her life has changed for the better, with the singer reportedly once describing motherhood as a breath of fresh air.
The singer has also made it quite clear that despite her status in the entertainment industry, becoming a mother has been her greatest achievement, adding that it is the best thing to happen to her.
For many, all they need is fame and success, but for Mills, all she will ever need is Farad, the beautiful one who has single-handedly turned her world around.
Please fill in your e-mail so we can share with you our top stories!