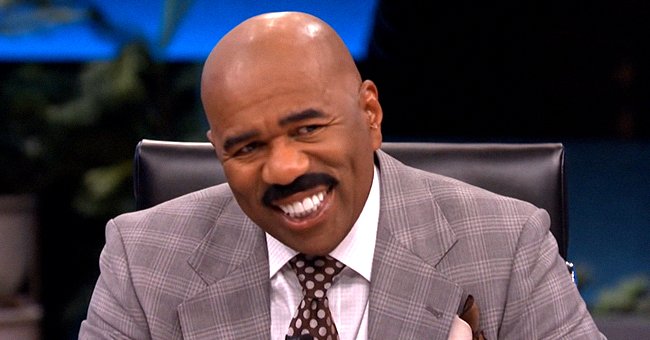 Youtube/Steve TV Show
Steve Harvey Opens up about Being a Grandpa & How His Grandson Embarrassed Him Amid a Zoom Call
Steve Harvey loves his grandchildren to the bones, but amid the quarantine and the new normal involving working from home arrangements, he has had his moments of doubt.
Like the rest of the world, Steve Harvey hates being cooped up at home for a multitude of reasons. He has been getting all his work done from a mancave that he set up at home.
Harvey recently had a chat with Jimmy Kimmel about working from home during the pandemic, during which he shared why he hates it so much, and his fans can relate all too well.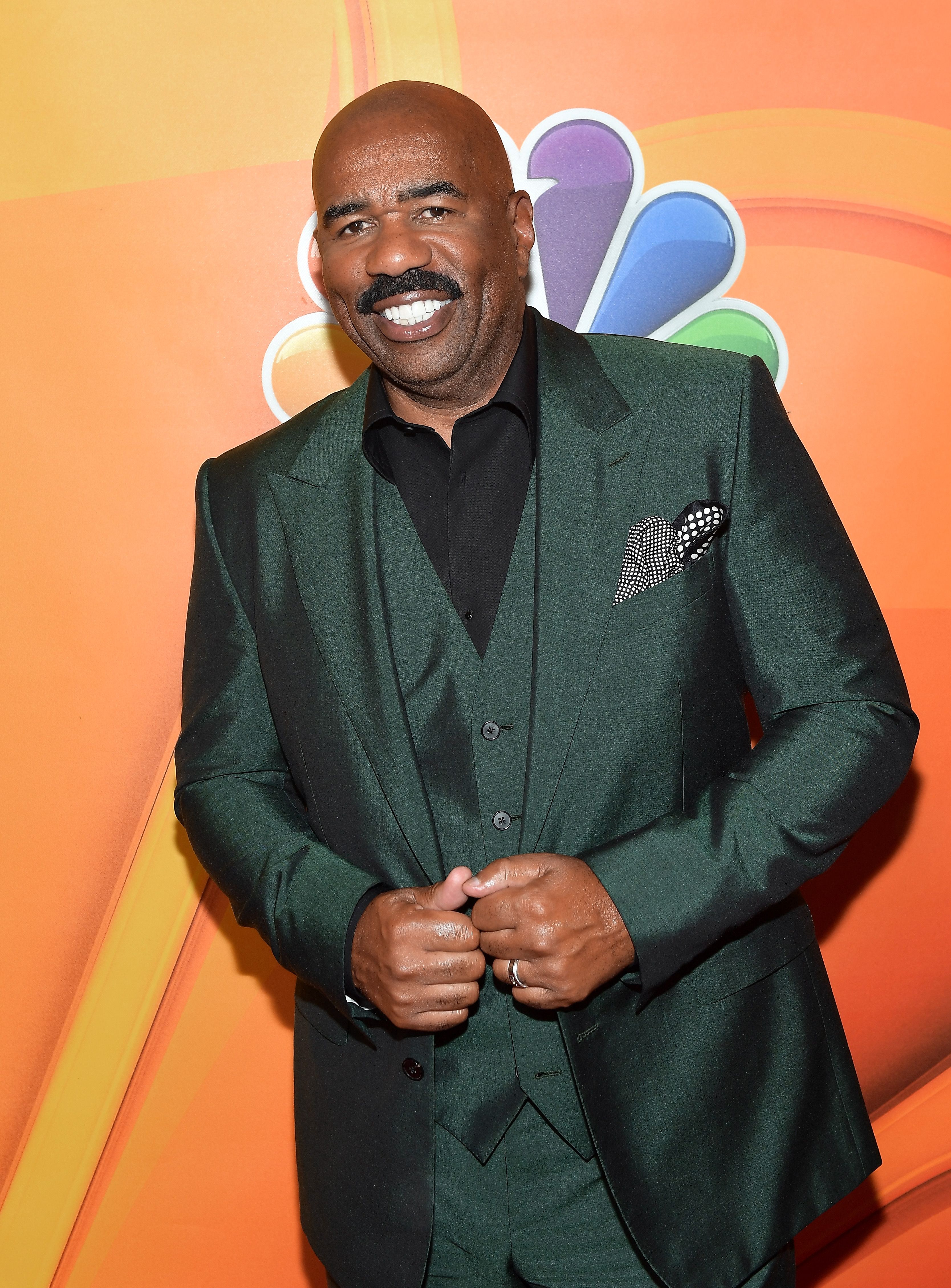 Steve Harvey at the NBCUniversal Summer TCA Press Tour in August 2017. | Source: Getty Images
The chat started off with Steve sharing how he was compelled to embrace loungewear amid the quarantine. For someone who is always dressed up in suits, it was a big change.
When asked if he liked working from home, his "No" came infused with sheer frustration and weariness. Getting out of gigs has been way harder, and he absolutely hates that.
Zoom has now become Steve's mortal enemy. Even if he tries putting things off, people always poke their way into his calendar for a virtual chit-chat. But that is not even the most frustrating part.
Steve thinks the little ones come to his office too frequently.
Steve said his son Jason currently lives with him because the renovations of his house have been going on forever. Now the thing is, the young man came with his four children in tow:
"I love my grandkids, but not that much."
Steve thinks the little ones come to his office too frequently. Recently when he was on a Zoom call, one of his grandkids came along and asked him who the "white people" he was talking to were. He was loud enough. Steve added:
"I didn't want him to announce it during the damn Zoom call like we have got nothing to do with White people."
Harvey might be frustrated, but his fans know he would not have it any other way. The comedian loves his family too much! During his talk with Kimmel, he also shared how he feels about his daughter Lori's new beau.
Lori has been daring Michael B. Jordan for a while, and apparently, Steve thinks he is a great man. Although he is wondering how the actor will top this year's exquisite Valentine's Day surprises every year.
Please fill in your e-mail so we can share with you our top stories!