Jonathan Knight Stars in 'Farmhouse Fixer,' HGTV's New Show — All Facts You Need to Know about Him
Jonathan Knight was popular for being a teenage heartthrob when he was with the boy band "New Kids On The Block." Now the singer and renovation enthusiast is set to star in HGTV's new show "Farmhouse Fixer."
Born on November 29, 1968, in Massachusetts, Jonathan Knight grew up in the Dorchester area of Boston with his five brothers and sisters and numerous foster kids his parents took in.
His parents Marlene and Allan, were loving, with Allan being an episcopal priest. Knight shot to fame in the late '80s when he joined the group New Kids On The Block.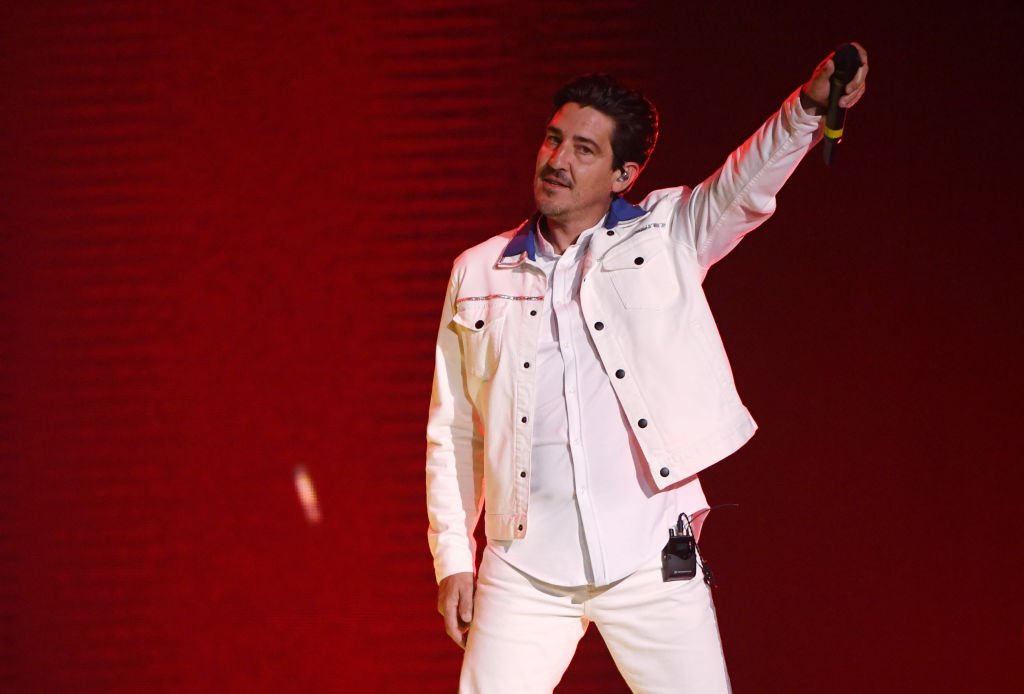 The group was together for a long time and recorded massive success in the prime of their musical career. Following him quitting the group, Knight retired to Massachusetts, where he raised horses and focused on renovating farmhouses.
Over the past 27 years, Knight and his team have renovated more than 200 houses around England.
Now, he has a show, "Farmhouse Fixer" on HGTV that premiered earlier this year. Here are some interesting facts to know about Jonathan Knight.
MUSIC AND NKOTB
Growing up, Knight was a lover of music and had his first singing job as a choirboy. This passion for creating great music led him to join the all-boy band New Kids On The Block.
The group was made up of Donnie Walhberg, Joey McIntyre, Danny Wood, Jordan, and Jonathan Knight. The group released chart-topping albums during their time together and were the heartthrob and teenage fantasy back in the days.
From record-breaking concert tours to glamorous openings, Knight and the rest of the group enjoyed the pomp that came with the celebrity life.
While things seemed to be rosy on the outside, Knight started suffering from severe anxiety, which made him quit the group in 1994. However, in 2008, they reunited and created another album while touring.
During their 2016 Clear Channel Media + Entertainment's iHeartRadio Theater presented by P.C. Richard & Son in New York City, Knight walked off the stage again during the concert and never returned. However, he issued an apology on Twitter later that night.
In the past few years since he walked away from the stage, Knight has steered clear of performing with the band and is now focused on enjoying his relationship and fixing farmhouses.
PERSONAL LIFE
While Knight loves to keep his life private and away from the media, his relationships and dealings have often made media rounds. From who he is dating to his engagement and proposal to his boyfriend, Harley Rodriguez.
Amazingly, before coming out to the public, Knight dated pop star, Tiffany when he was with NKOTB. Their relationship was a great one, and despite their breakup, the two remained friends. 
During their relationship, Knight began to understand his sexuality such that when it was announced that he was gay, Tiffany did not find it strange.
HARLEY RODRIGUEZ
In 2016, Knight got engaged to his long-time boyfriend, Harley Rodriguez. The pair had been dating since 2008, and during a 21 day trip to Africa, Knight decided to pop the question with their mothers present.
Although he had been sure he wanted to make their relationship last forever and had been checking out wedding rings for more than four years; it was when he saw Rodriguez dangle over a death-defying waterfall that he finally popped the question.
The pair had been planning to get married since their engagement and had plans to get married in 2021, but with the Covid-19 pandemic, they had to move things to a further date. Now, Knight and Rodriguez are thinking of eloping to have their wedding.
Harley Rodriguez was born on April 22, 1973. He has featured in some movies but is best known as a personal trainer. Rodriguez also loves the arts and even studied music and voice in school.
"FARMHOUSE FIXER"
On the "Farmhouse Fixer" show, Knight would be renovating old farmhouses, trying as much as possible to preserve the core of these farmhouses while giving them an uplifted look.
Knight first got into home renovation when the NKOTB disbanded in 1994. He became friends with a police officer who asked if Knight could help him renovate and flip a property he had purchased in town.
While the concept felt crazy at first, Knight agreed, and the rest is history. Over the past 27 years, Knight and his team have renovated more than 200 houses around England.
On the show, Knight would work with clients to renovate their homes with the process and progress being followed by a crew and televised on HGTV.