Prince Harry Dons Favorite Gray Suit in Oprah Interview — inside Its Sweet Connection to Archie
This week, CBS released some teasers from the in-depth interview that Prince Harry and his wife have sat down for. The royal wore a gray suit that was connected to his son.
On March 1, 2021, CBS released some short previews of the "Oprah with Meghan And Harry: A Primetime Special." In one of the teasers, Prince Harry spoke about his late mother.
The royal confessed to Oprah Winfrey that he was happy he and his wife, Duchess Meghan, had each other to tackle the interview. He explained that he couldn't imagine what Princess Diana went through with hers.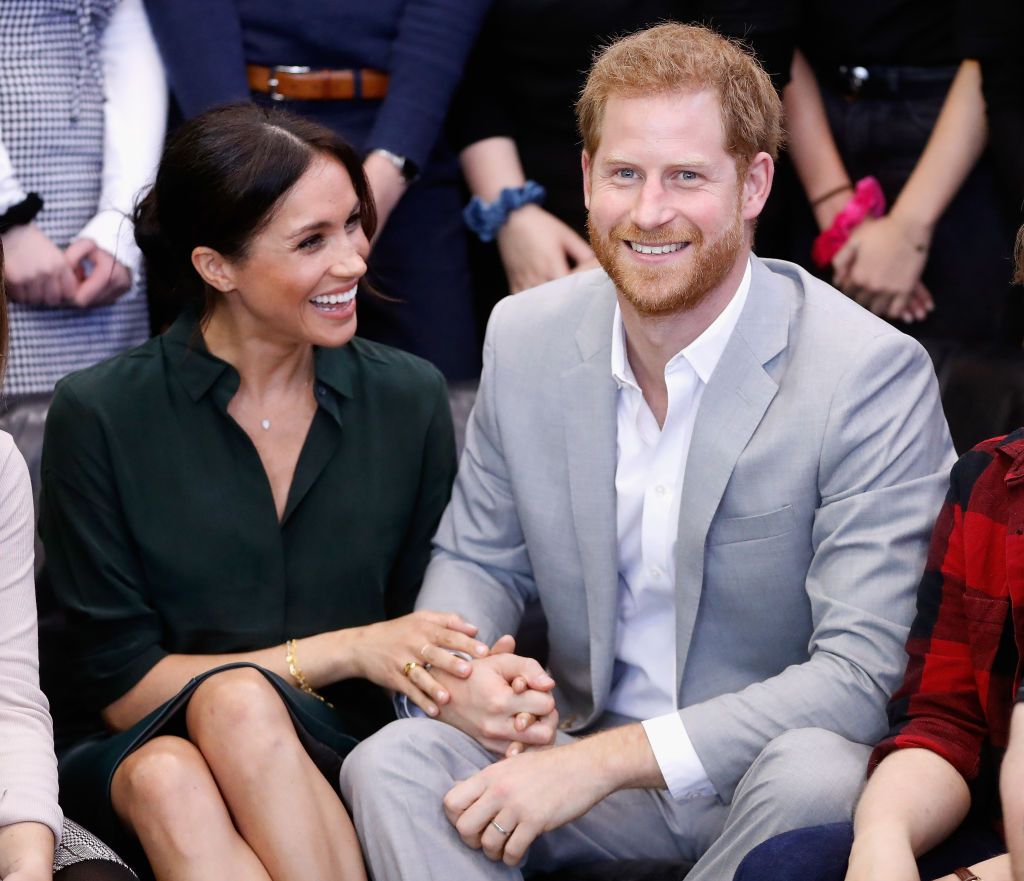 On November 5, 1995, the People's Princess sat down alone to be interviewed by journalist Martin Bashir for the questionable talk. The interview was aired weeks later on BBC's "Panorama" series.
What was quite notable about Harry's interview was that he rewore one of his favorite suits. He wore the gray suit with a white button-down shirt without a tie and included brown loafers.
The royal's look was familiar because he's worn it several times. One of these occasions was when he and Meghan stepped out for the first time with their newborn son, Archie, now-1, in May 2019.
At the time, the royal couple introduced the child to the world inside Windsor Castle after being born two days earlier. Harry wore the same suit and loafers but included a blue tie for the debut.
The couple was photographed while posing with their newborn son during a photocall in St George's Hall on May 8, 2019, in Windsor, England. Meghan gave birth to Archie at 05:26 on May 6, 2019.
The other time he donned the suit was on October 3, 2018, for his and Meghan's official visit to Sussex. Harry also wore it again the following year when the pair visited Morocco.
For her part, the Duchess wore an Armani black silk dress for the interview. The gown featured contrasting white print detailing and was complemented with a matching high-waist belt.
She kept her accessories minimal by only wearing a Cartier diamond bracelet. "Harper's Bazaar" reported that the piece of jewelry was a nod to the late Princess Diana, who passed away on August 31, 1997.
It supposedly belonged to the former actress's late mother-in-law. Harry and Meghan's interview with Winfrey will air on Sunday, March 7, 2021, on CBS, and it's believed it will be two hours long.
The media mogul interviewed the couple at their new Montecito, California home. This would be the first time they've had a joint televised sit-down interview since announcing their stepping away from royal life.