Civil Rights Leader Vernon Jordan Passes Away at 85 — inside the Circumstances of His Death
Civil rights leader Vernon Jordan has passed on at 85! His family confirmed the news and revealed the circumstances surrounding his demise.
Vernon Jordan, a civil rights leader and former aide of President Clinton, has passed on. The beloved man was aged 85! His daughter, Vickee Jordan Adams, confirmed the news of his passing. She told CBS News that her father died:
"last night around 10pm surrounded by loved ones, his wife and daughter by his side."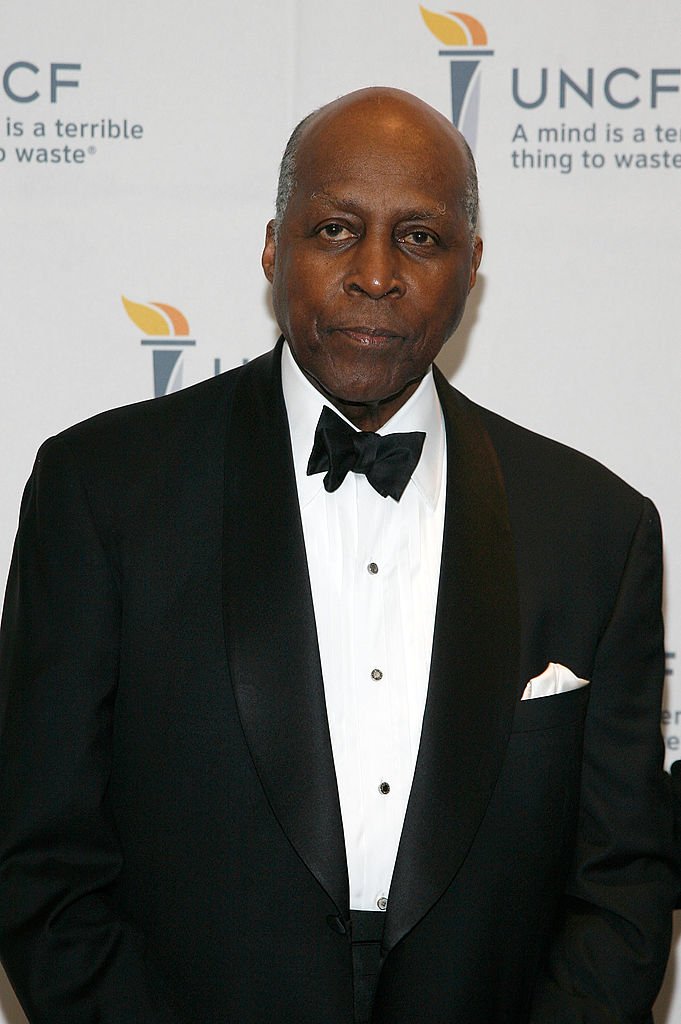 According to a report by CNN, Jordan 
died on Monday night
. People magazine also got confirmation from the NAACP, who sent
a statement
at the behest of Derrick Johnson's presidency.
The statement began with admitting that the world had indeed lost a powerful figure in the war against civil rights violations. Johnson referred to Jordan as an "icon" and a "lifelong friend" to the NAACP.
Like so many others, Michelle and I benefited from Vernon Jordan's wise counsel and warm friendship—and deeply admired his tireless fight for civil rights. We hope the memory of his extraordinary presence and the legacy of his work bring comfort to Ann, Vickee, and his family. pic.twitter.com/HBZfGUuyVl

— Barack Obama (@BarackObama) March 2, 2021
He stated that Jordan's success in piloting the society toward justice is unmatched and mentioned one of the late man's feats. Johnson added that Jordan's noteworthy life would act as a "guiding light" for anyone seeking truth and justice for the masses. 
Jordan led the National Urban League and the United Negro College Fund
#BREAKING: Civil Rights activist & former adviser to Pres. Clinton, Vernon Jordan has died at 85, @CBSMMiller confirms.

His daughter, Vickee Jordan Adams, tells @CBSNews: "My father passed away last night around 10p surrounded by loved ones his wife and daughter by his side." pic.twitter.com/JXSyp7SZMO

— CBS This Morning (@CBSThisMorning) March 2, 2021
In a statement to CNN, Jordan's niece Ann Walker revealed that the late hero had dinner and dessert— chocolate chip ice cream — before he retired that night. 
Walker believes it all happened how he would have wanted it. The former adviser to President Clinton rose up the ladder as a civil rights activist with an influence that touched all corners of American politics. 
He has reportedly worked with various presidents aside from Clinton, but the two shared a close relationship that has now outlasted Jordan.
https://t.co/mMApJqI0cF pic.twitter.com/aFNDcKyvpH

— Franklin Leonard (@franklinleonard) March 2, 2021
The former POTUS, in a statement shared with CNN, recalled his close friend as a person who devoted his assets to helping people become better. 
During his long and eventful career, Jordan led the National Urban League and the United Negro College Fund. He also had a stint in voter education and was once an attorney consultant for the US Office of Economic Opportunity.
Jordan's achievements will live on even after his demise. His family and people whose lives he touched before his exit will never forget him for his admirable qualities, and neither will the world at large. RIP Vernon Jordan!