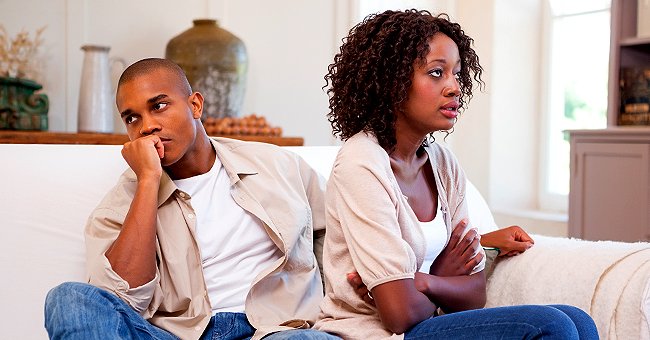 shutterstock.com
Story of the Day: Woman Gets Mad at Her Fiancé after He Invites Friends Over

A woman was furious at her fiancé after he invited a friend over alongside his wife and small children without informing her beforehand. She is livid, but her fiancé believes she is overreacting.
Norah and her fiancé Marcus live together. They are in their late twenties and reside in a small two-bedroom apartment. The couple has different work schedules, with Marcus working remotely from Mon to Friday and having weekends off.
Norah, on the other hand, works six days a week, 12 hours daily as a manager in hospitality. While they only get to see each other at night, Norah is particular about not having guests over without due information that gets her mentally prepared.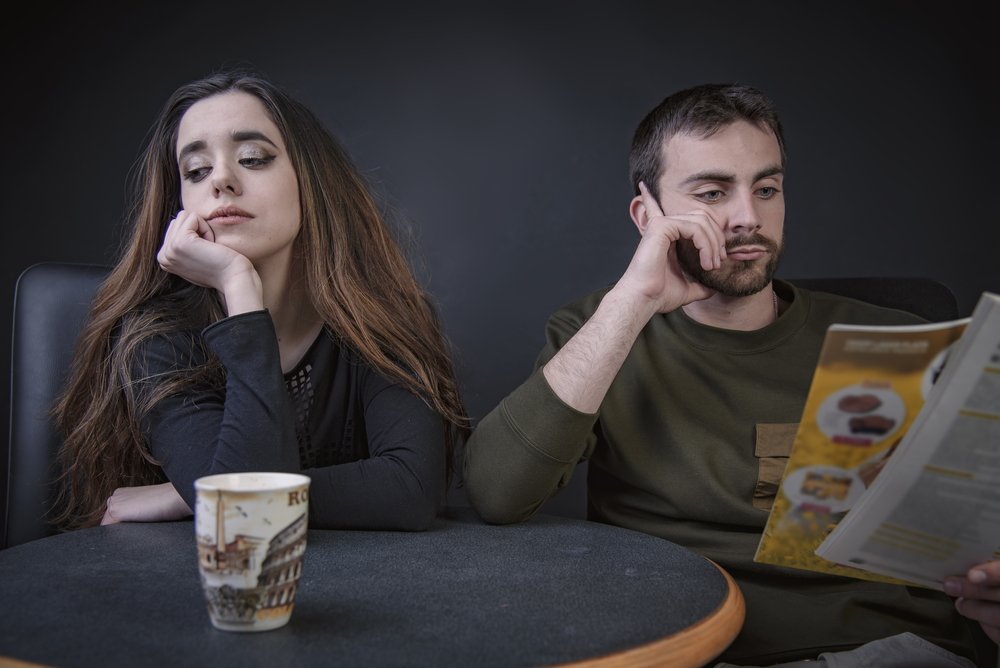 A photo of a young alienated couple at home. | Photo: Shutterstock
Unfortunately, Marcus invites his friends frequently but only informs her about it last minute. Most of the time, it's usually just a friend, and Norah is okay with it, but she urges him to always tell her at least two days before the visit.
While she is okay with Marcus having a social life outside her, Norah battles severe social anxiety and needs to process people coming into her space. One fateful day, Marcus told her a friend was coming over to set up his gaming system.
However, the friend brought along his wife and two kids even though she was told only the friend would come. Luckily, she didn't get to see them when they arrived as she was working.
Halfway through her day, Marcus called her to inform her that he wanted to allow the family to stay over. She couldn't understand as the second room was set up as an office, and her PC is set up next to the lounge where the family would sleep.
She had planned earlier that she would come home after her shift that day and play some games to wind down. It also happened that the day of the sleepover was the day before her off day, so Norah was super drained.
She didn't have the energy to deal with any guests not to talk of kids, so she told Marcus to retract his offer so that when she gets home by 8 pm, they are gone. However, he told her she was overreacting.
He kept telling her that they would hang out with the couple, play games, and have drinks as he couldn't help but be nice to the family after visiting. Norah couldn't understand why he was putting their feelings over hers.
Frustrated, Norah decided to sleep over at her sister's house in the same building and waited there until 9 pm when Marcus asked the family to leave. On getting home, everywhere was scattered by the kids.
Marcus and Norah got into a huge fight, and she asked him why she doesn't have a say about who comes to their house. What do you think of this story? If you enjoyed it, click here to read another story.
Please fill in your e-mail so we can share with you our top stories!