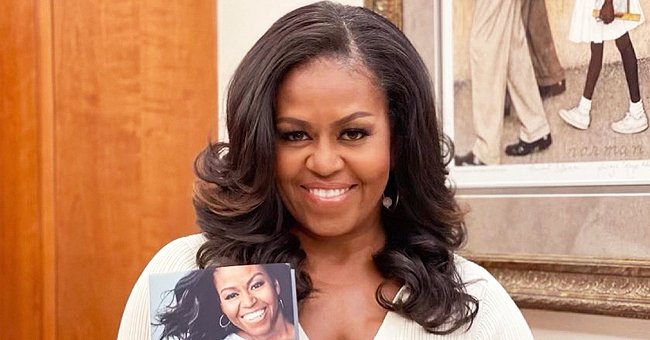 Instagram/michelleobama
Michelle Obama Defies Her Age Flaunting Glowing Face in White Blouse While Showing Wedding Ring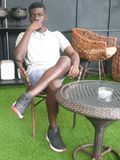 Michelle Obama recently showcased her ageless beauty in a social media post geared towards creating awareness of the release of the young readers' edition and the paperback version of her bestselling memoir.
Michelle Obama is 57, or is she? It's hard to tell with her ageless beauty and confident fashion style, both of which she showcased in an Instagram photo she shared with her fans recently.
In the picture, which only captured her from the waist up, the former FLOTUS could be seen holding a copy of the paperback version of the young readers' edition of her bestselling memoir, "Becoming."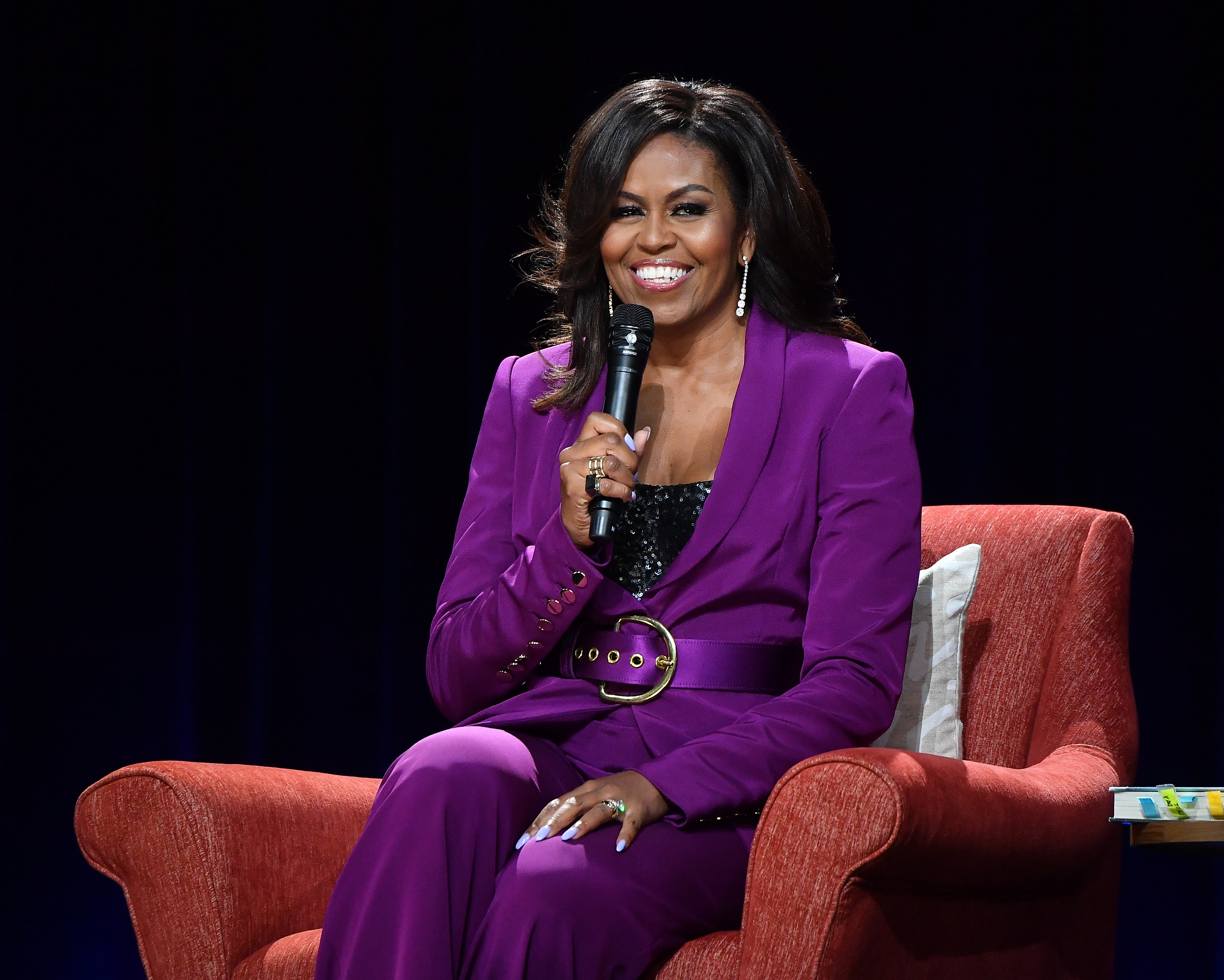 Michelle Obama attends "Becoming: An Intimate Conversation with Michelle Obama" at State Farm Arena on May 11, 2019. | Photo: Getty Images
Michelle wore a white V-neck buttoned downblouse; her dark hair was left unbound, and she barely had any sort of makeup on, but she retained her natural beauty— one that was accentuated by the lovely smile she had on her face.
Michelle began her caption by admitting that nothing compares to "holding a copy of your own book!" She added that she is excited for her fans to read the young readers and paperback editions of "Becoming." She concluded it by saying:
"I'd love to see your photos and reflections!"
In a video the famous American attorney shared via her Instagram page on Tuesday, she spoke about what she hopes young women can learn from her book.
Michelle wanted them to know that it is fine not to have their life figured out in their 20s; she also stated that there was no magic age where things would fall in place, with the idea being a laughable one.
The former FLOTUS was reportedly bombarded with nerves on the night before the release.
The young readers' edition of "Becoming" was released on March 2. According to the book's website, a "special introduction" dedicated to kids will feature in the book, and so will "three full-color photo inserts."
The paperback version of the book, which was launched on the same day, will also feature the new introduction penned by Michelle and a letter she wrote to her younger self.
Michelle hopes the book prompts youths to think about their life— the most beautiful gift they own. With all her confidence in all her doings, one would think the beautiful woman is beyond anxiety.
But that would be totally wrong because she isn't, and she is not afraid to admit it. In fact, she experienced anxiety just before the release of the original version of her book.
Michelle had doubted herself and the book she authored, which contained details of her persona. The former FLOTUS was reportedly bombarded with nerves on the night before the release, thinking about the sort of reception it would get.
Thankfully, her husband, former POTUS Barack Obama, was there to allay her fears. She overcame the self-doubt, released the book, and watched it make numbers as soon as it hit the shelves.
Michelle and Barack are well known for the love and support they show each other in their times of need. When they are not providing comfort to each other, the pair are busy supporting their endeavors.
Just like Michelle did when she urged her fans to tune in to her hubby's new podcast. The podcast features Barack and Bruce Springsteen, and it is called "Renegades: Born in the USA." It is currently only available to listen to on Spotify.
Please fill in your e-mail so we can share with you our top stories!