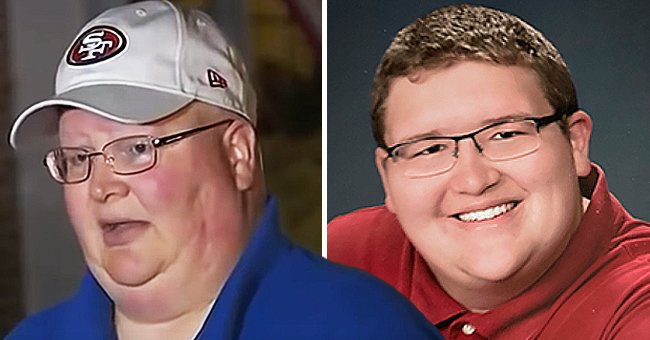 youtube.com/TODAY / twitter.com/nbcwashington
Father of Freshman, 19, Who Died at a Fraternity Party Chokes up on Air over His Family's Loss
Virginia Commonwealth University student Adam Oaks' family has been left seeking answers as they mourn the death of the 19-year-old who died at a fraternity party.
19-year-old Adam Oaks was a freshman at Virginia Commonwealth University who died at a fraternity party, leaving his family with more questions than answers as they mourn their loss.
Oaks was a pledge at Delta Chi, and his family suspects that hazing and alcohol were the main culprits involved in the 19-year-old's sudden death at the off-campus party.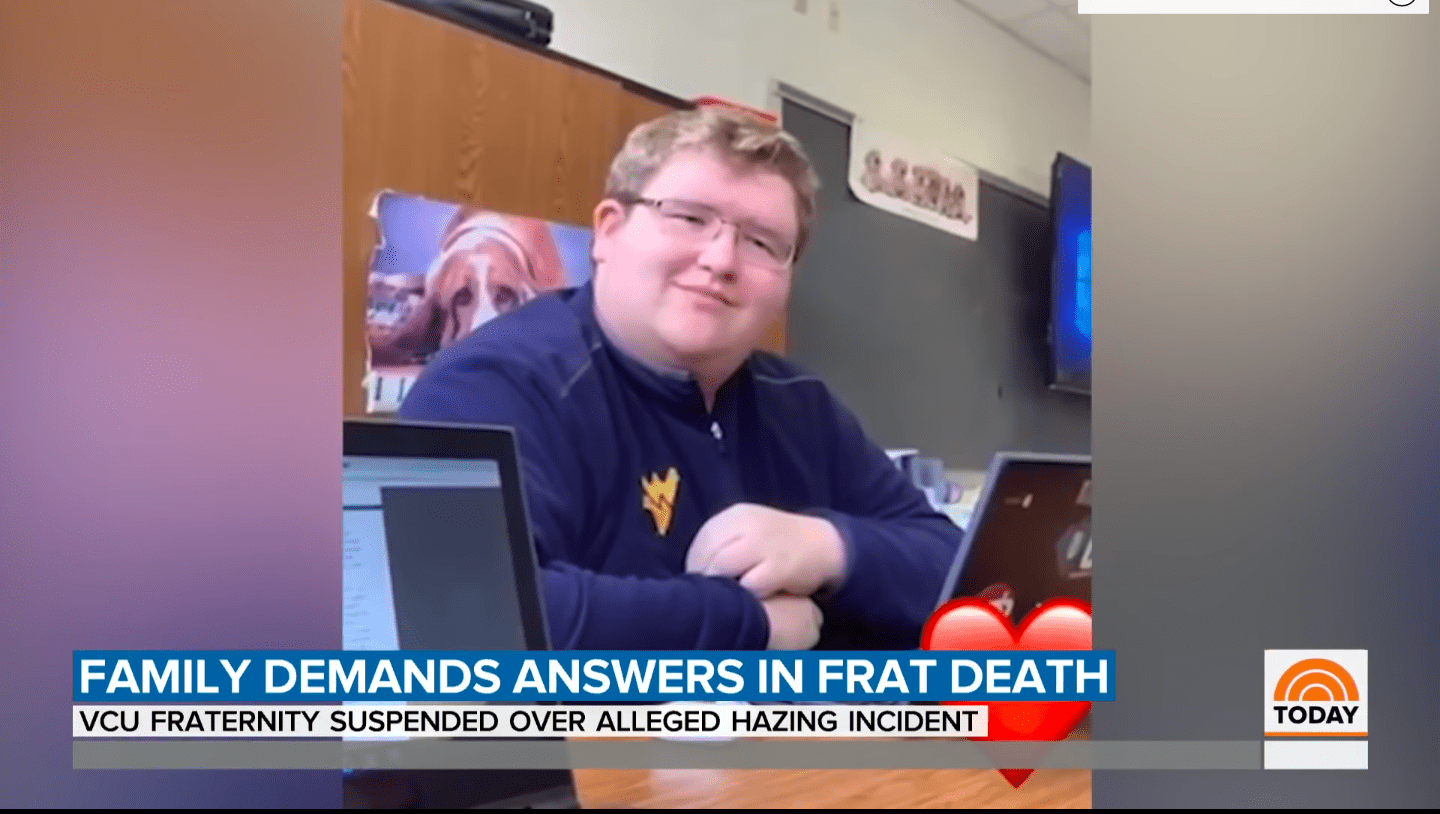 Screenshot of video reporting on the death of Adam Oaks from March 2, 2021 | Source: YouTube/Today
Today interviewed Oaks' father and cousin, but it seems that they are still searching for the cause of their beloved family member's death. The freshman's father, Eric Oaks, was evidently heartbroken about his son saying:
"It's a hole in my heart that will never be healed."
Oaks' death is under investigation by the Richmond Police Department, but the police or the university has not released details surrounding his death.
Oaks' family members have made it clear that they suspect hazing and alcohol involvement in the tragic death as the 19-year-old was at the initiation party to find out who his fraternity brother was.
The Richmond community is not the only one left mourning a tragic loss as Oak Lawn High School also lost a senior, Andy Washack.
Other pledges that were at the party with Oaks told his father that as part of the initiation, he drank an entire bottle of Jack Daniels whiskey over the span of an hour, which led to him being unconscious.
His only son's death has left Eric searching for answers about what really happened to his son. Pledges say that they checked on the passed-out Oaks at midnight, who was on his side, and found him lying on his back, dead the next day. Eric said:
"We want some answers, you know, we deserve answers. Adam deserves answers."
Michael Rao, president of Virginia Commonwealth University, took to social media to share his condolences and ensured that the university and police would join forces to carry out the investigation.
The Richmond community is not the only one left mourning a tragic loss as Oak Lawn High School also lost a senior, Andy Washack, after he could not recover from COVID-19.
The 18-year-old contracted the virus in November and was admitted to the hospital, where he was on and off the ventilator over the last few months. Washack lost his battle to COVID-19 earlier this week.
The community has rallied to aid the Washack family as they have been caring for their son in the hospital for the last four months, which resulted in an immense financial burden.
Washack's brother Marty is also a student at Oak Lawn High School, and the two had a very close relationship with the siblings sharing their athletic genes.
Please fill in your e-mail so we can share with you our top stories!