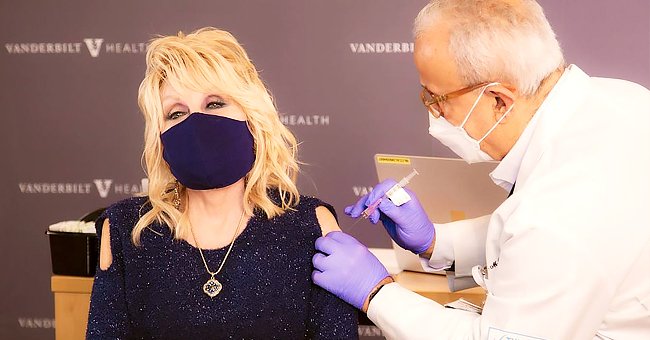 instagram.com/dollyparton
Dolly Parton Gets 1st Dose of COVID-19 Shot after She Helped Partially Fund the Moderna Vaccine
This week, country musician Dolly Parton finally got her first dose of the COVID-19 vaccine she helped fund last year. She shared the news with a photo and a video of herself getting the shot.
On Tuesday, March 2, 2021, Dolly Parton got her COVID-19 vaccine shot at the Vanderbilt University Medical Center in Nashville. Taking to social media, she shared a still image of a close-up shot of her getting the jab.
The country musician showed off her funny side as she prepared to get the Moderna vaccine she helped fund last year. Parton actually made a huge difference in 2020 when she helped with COVID-19 research.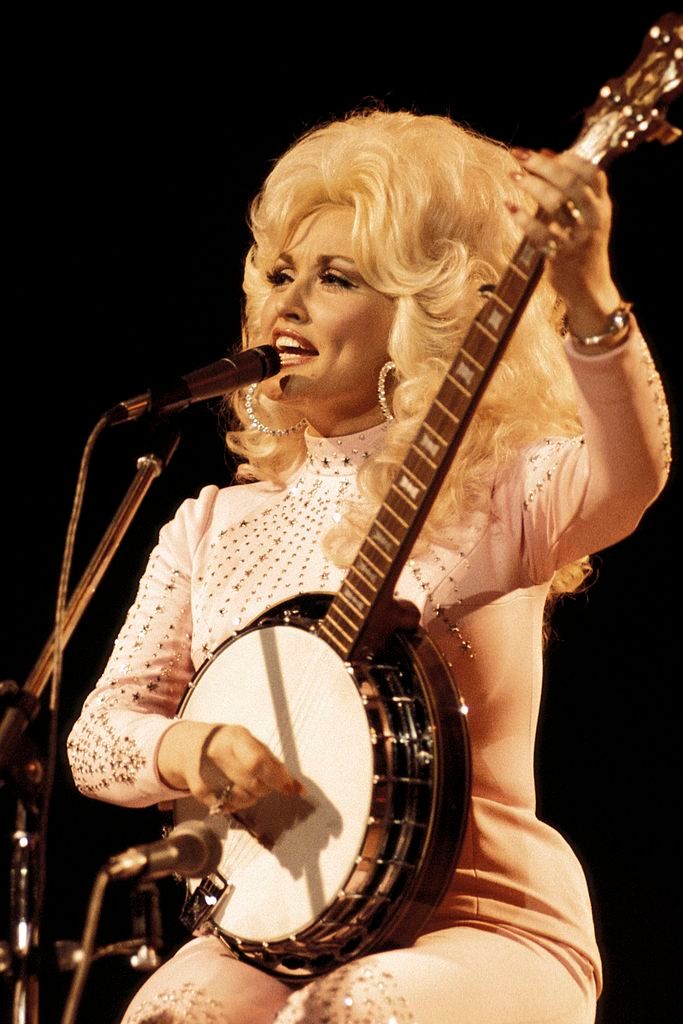 Dolly Parton performing live onstage at the UK Country Music Festival on April 1, 1976 | Photo: Andrew Putler/Redferns/Getty Images
She gave a whopping $1 million donation for coronavirus research, and part of it was used to fund Moderna's then-promising vaccine. She captioned the photo of her doctor injecting her; with a play on words:
"Dolly gets a dose of her own medicine."
Besides the image of her getting the shot, the star also shared a video where she encouraged others also to get vaccinated. The star was recorded as she sat on a chair in front of a desk that had a laptop.
Medical instruments also sat on the table, but they were only visible when the doctor used them. To help encourage her fans to get the vaccine, she revealed some updated lyrics to her hit song, "Jolene."

A fan comments on Dolly Parton's COVID-19 vaccine shot photo on March 2, 2021 | Photo: Instagram/dollyparton
Instead of singing "Jolene," the country musician exchanged the word to "vaccine." Parton also explained that the sooner people went out and got the COVID-19 vaccine, the quicker things would go back to normal.
All that was left was for the doctor to give Dolly Parton the actual shot and she was good to go.
She even called out "cowards," urging them not to be afraid to get the vaccine. When she was done with her public service announcement, she then got ready to get her shot by wearing her face mask.
The legendary star even joked that she'd gotten her blue dress cut-out at the shoulders, so the doctor had easier access to her arm. One fan thought her fashion choice, which matched her mask, was classic, writing:
"Queen of antibodies and functional fashion."
Before getting the shot, the doctor accidentally knocked over a two-way radio sitting on the desk. Parton responded by jokingly saying she didn't know he would be so clumsy and hoped he'd do better with her shot.
Just before he gave her the vaccine, the doctor asked her if she had any bleeding disorders or serious allergies, and she said no. All that was left was for him to give the star the actual shot, and she was good to go.
Please fill in your e-mail so we can share with you our top stories!