Kevin Hart's Wife Eniko Shows Her Slimmed-down Curves as She Works Out in a Blue Top & Leggings
Kevin Hart's wife Eniko recently stunned her fans with workout videos she posted on Instagram showcasing her sexy curves in a blue top and matching leggings.
Eniko Hart is all about putting the work in! The gorgeous fitness enthusiast recently shared some workout videos of herself via her Instagram story.
The gorgeous media personality was dressed for the occasion in a blue top with matching bottoms. She topped off the fabulous look with white Nike sneakers.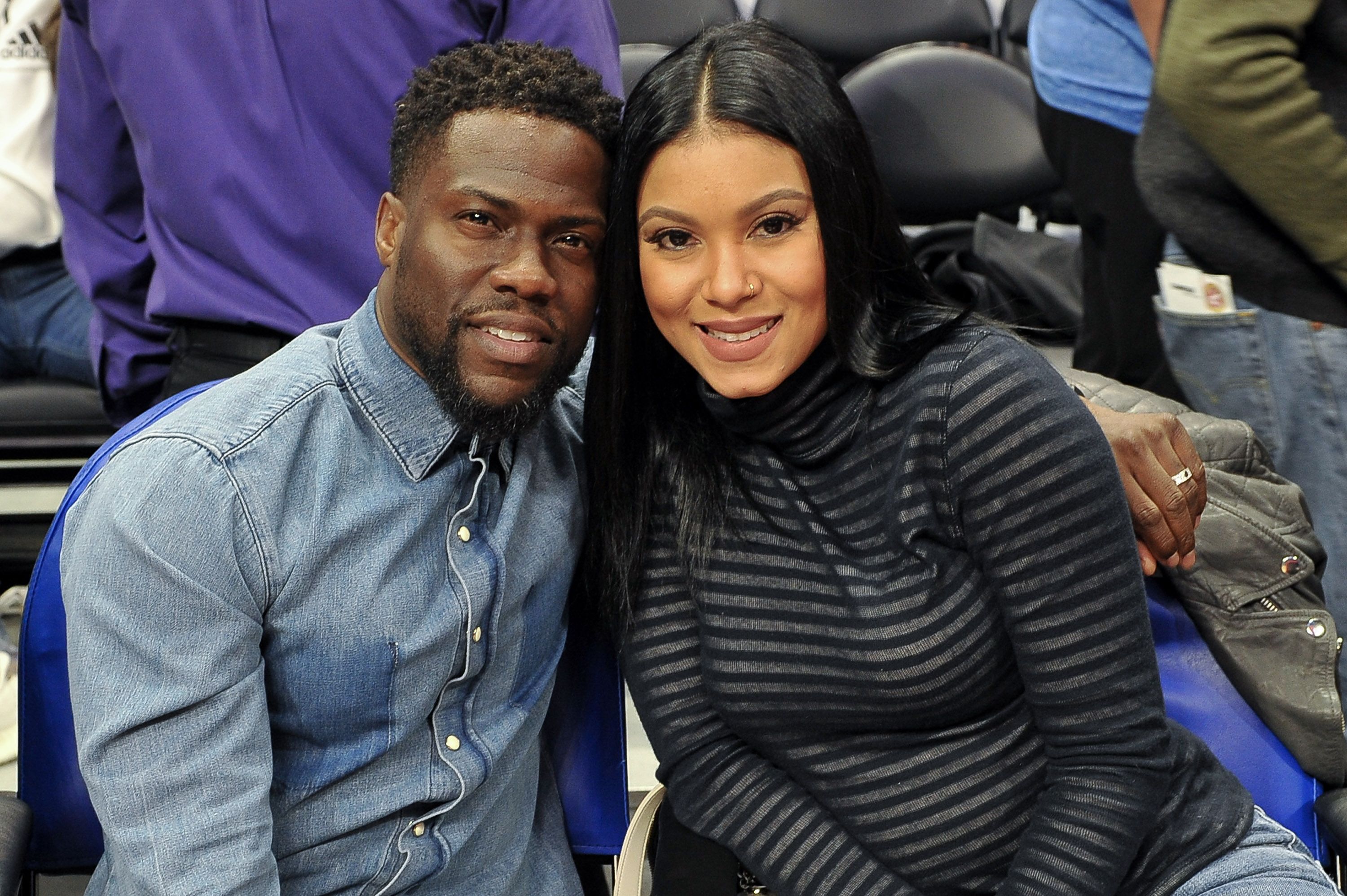 Anyone could tell Eniko went in prepared to put her all in; if the hair she had packed in a single ponytail does not make that obvious, then her determined and precise moves as she exercised with different objects should.
The first video Eniko shared started with her performing some routines with a tube-like object. She had her back to the camera as she performed said routines, drawing attention to her slimmed-down curves. 
The video that followed saw the influencer working with a couple of other training tools, including an elastic band and a large kettlebell which she swung back and forth while standing.
Eniko has always been a stickler for exercise— an affinity she shares with her husband, Kevin Hart. Even when the talented model was pregnant, she did not stop putting in time at the gym.
Eniko revealed that she gained 37 pounds during her term.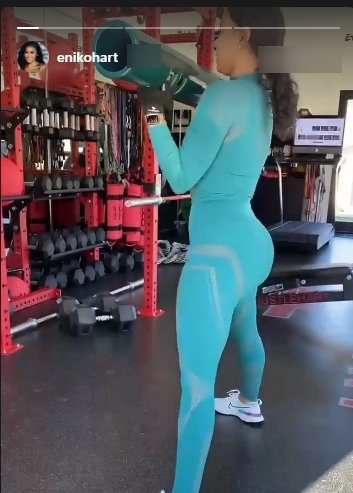 Up until the ninth month of her second pregnancy, the proud mother kept up with her grueling exercise regimen, often sharing videos of it with her fans on social media.
In one video she shared, her huge baby bump was put on full display as she squatted and lifted weights. The workout intensified to involve a resistance band and a medicine ball, but Eniko took it all in stride, appearing at ease the whole time.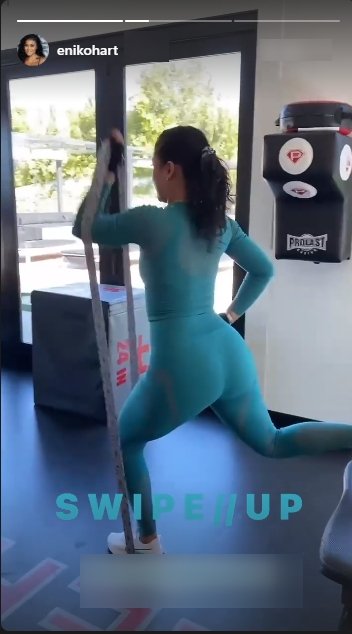 With all that work, it did not surprise many when the Fabletics ambassador took to Instagram a couple of days after the delivery with a picture and a caption that claimed she was "feeling good."
In her caption, Eniko revealed that she gained 37 pounds during her term, some of which she lost in the days following her child's birth. 
Eniko shares both of her kids with Kevin Hart, who was already father to two children from his previous relationship with his ex-wife, Torrei Hart.
Eniko and the famous actor tied the knot in 2016 after dating for three years and being engaged for about two years. The ceremony, which hosted about 200 guests, was held on a fabulous estate in Santa Barbara, California.