See the Trend Marjorie Harvey Is Following as She Shows off Her New Dolce & Gabbana Sunglasses
Marjorie Harvey's latest fashion display was up on her media page as she gave fans a glimpse of her newly purchased Dolce & Gabbana fashion piece.
Marjorie Harvey is undoubtedly a trendsetter when it comes to displaying premium fashion content and giving fans top-notch style inspiration. Her recent Instagram update was no exception, as she shared photos of her Dolce & Gabbana piece. 
In the photo shared to her story, Marjorie kept her face off the camera, making sure the focus was on the jet black sunglasses in her hands. The up-close view showed the D&G sign embedded in gold.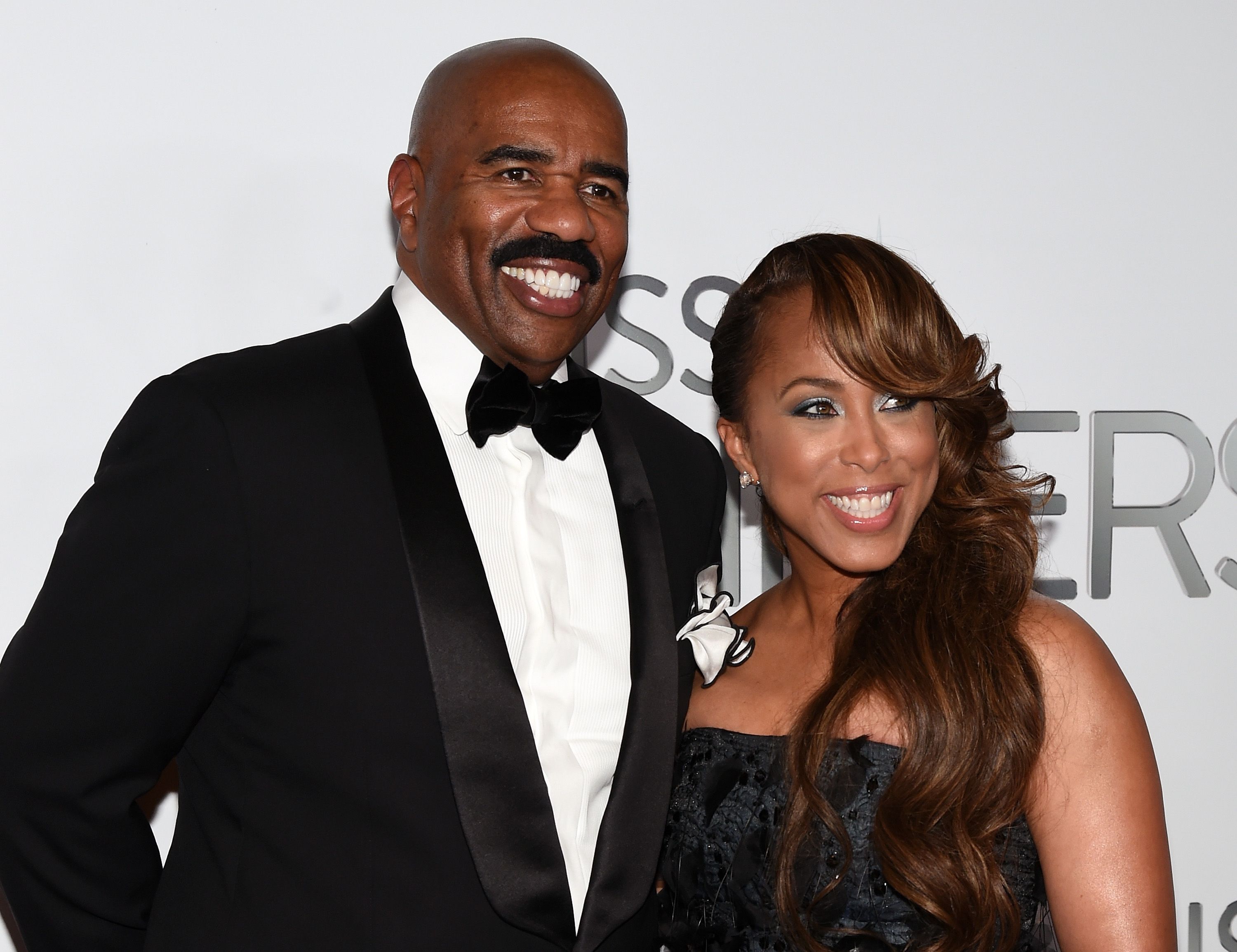 The picture seemed to have been taken indoors, and Marjorie let fans know the designer sunshades were new, coming complete with a black pouch and its shopping bag.
This is not the first time the Harveys would be indulging themselves in luxury Dolce & Gabbana items. In 2017, it was a business affair with the fashion franchise as Lori, 20 at the time, walked the runway in one of the company's fashion pieces.
Marjorie experienced proud mom moments, taking to social media and showing off the sensational moment her famous daughter walked the runway. The elated mom let fans know it was a first for Lori. 
For a while now, the fashion designer has been teasing fans with a slew of fashion items, all the while acing it with her top-notch styling game. In one of her photos, the star opted for an all-white look.
Many fans learned about his daughter Lori's new relationship with Hollywood actor Michael B. Jordan.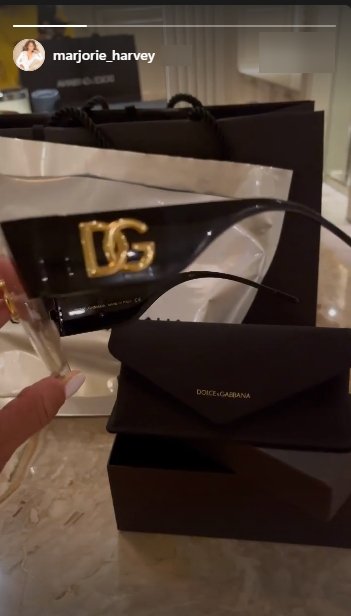 The snapshot seemed to have been taken while she and her spouse, Steve Harvey, were on vacation. The evergreen diva posed on a rocky area keeping her skin etched in a fuzzy white jacket draped over a turtle-neck shirt and figure-hugging jeans. 
In another post, she and Steve channeled a royal look dressed in bespoke attires and posing on a plush red couch. While her spouse donned a black and gold outfit, she dazzled in a white robe with a red furry neckline.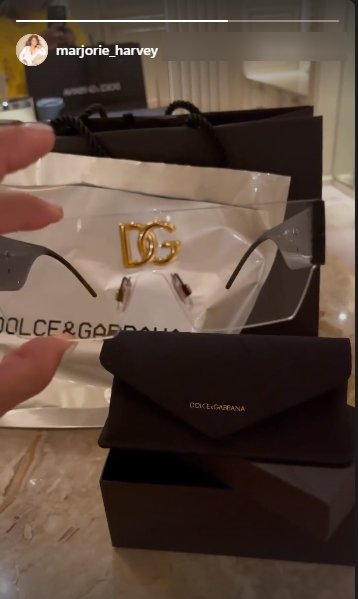 As of January, Marjorie and Steve, known as one of the most traveled couples, lived up to their reputation, taking a trip to St. Barts. The couple had the time of their lives on a yacht.
While Steve enjoyed the view of the sea shirtless, he indulged in some workout sessions. Marjorie, on the other hand, decided she would be adventurous in her swimsuit. She donned a life jacket and hopped on a jet ski. 
This was around the time many fans learned about his daughter Lori's new relationship with Hollywood actor Michael B. Jordan. The pair, who were probably in another location, also took a trip to St. Barts.