Marjorie Harvey Looks Confident in Stunning Photos Riding a Snowmobile during a Vacation
Steve Harvey's wife Marjorie shared new photos from her vacation on Instagram, and fans could not stop gushing about how confident she looked riding a snowmobile.
Marjorie Harvey, the wife of famous talk show host Steve Harvey, has shared new photos on her Instagram, and as always, the fashion designer left fans speechless.
The black and white photos which were shot during a vacation showed Marjorie dressed in a winter ensemble consisting of a jacket, pants, faux fur boots, and a pair of gloves.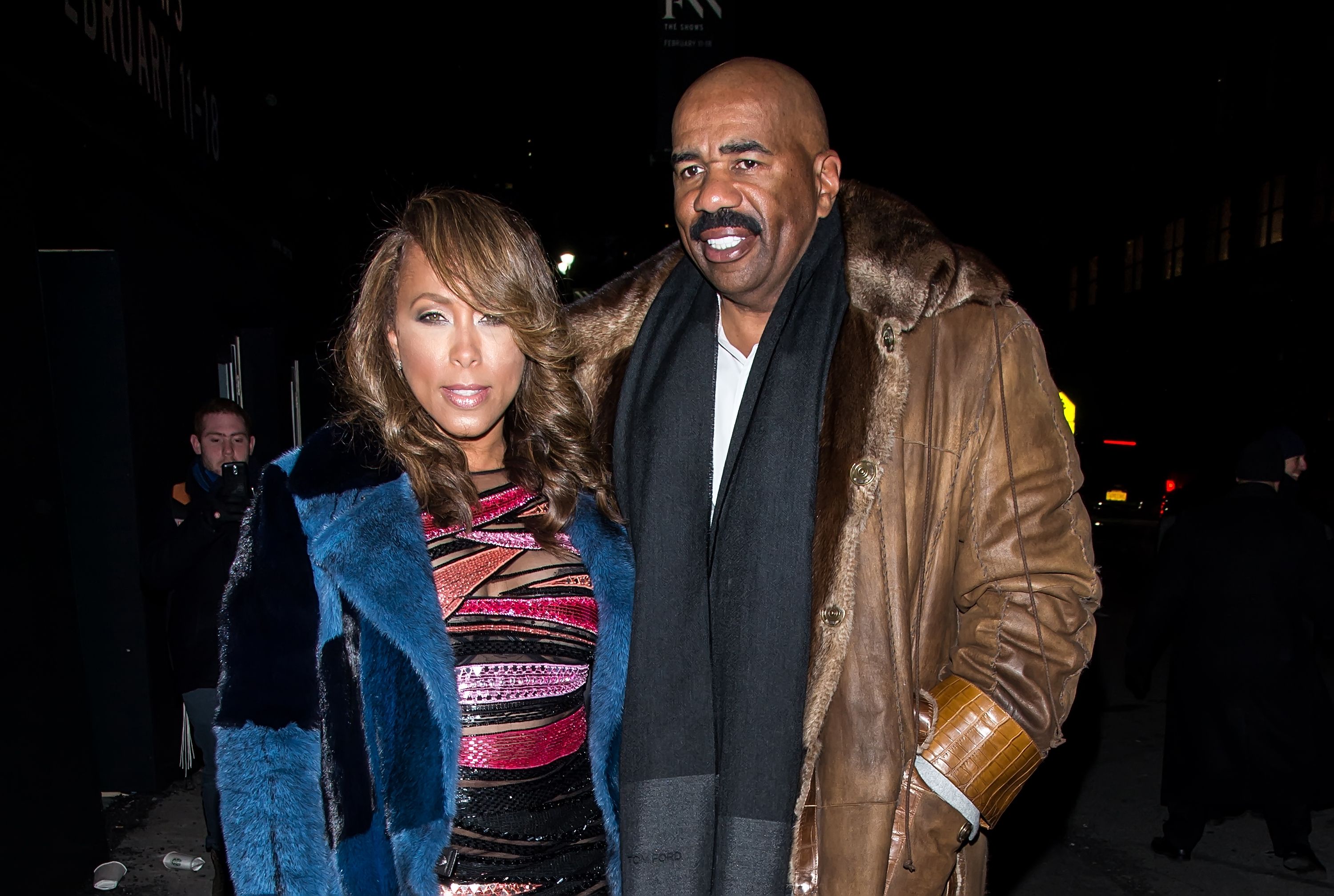 The fashion designer topped off her look with a helmet aimed at protecting her from head injuries as she confidently rode a snowmobile through the snow.
Sitting on the machine, Marjorie struck a pose with the snow and trees serving as the perfect backdrop. While one image captured her front view, the other gave a glimpse of her side view.
In the third slide, Marjorie was captured standing on the snowmobile while holding on to the grip like a professional. With how good the pictures looked, she left out a caption, leaving fans to gush and swoon.
Marjorie and her husband reportedly met when Steve was performing at a comedy club in Tennessee.
One user described Marjorie as an adventurous woman, while another encouraged her to live her best life. Many others also showed love for the post by leaving hearts and fire emojis in the comments section.
Taking to her Instagram story, Marjorie shared another post of herself on the snowmobile. She was clad in an all-black outfit for the activity.
Best known as the third wife of Steve Harvey, Marjorie has continuously shown that she enjoys nothing more than going on lavish trips and living her best life.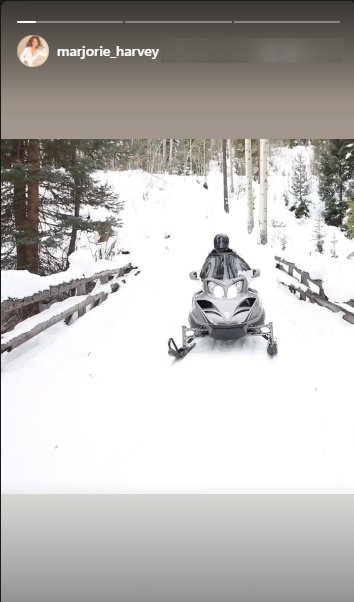 In January, Marjorie and Steve went on a romantic getaway to St. Barts where they were spotted hanging out on a luxurious yacht. In true Harvey style, it was all shades of fun!
Marjorie and her husband reportedly met when Steve performed at a comedy club in Tennessee. According to reports, the comedian immediately declared they would get married even though at the time he didn't know who she was.
Steve was still married at the time and fate brought them together a few years later. Thus the couple's romantic journey began.
On June 25, 2007, Steve and Marjorie tied the knot, and ever since, it has been nothing but love, fun, and adventure with the famous Harvey family!