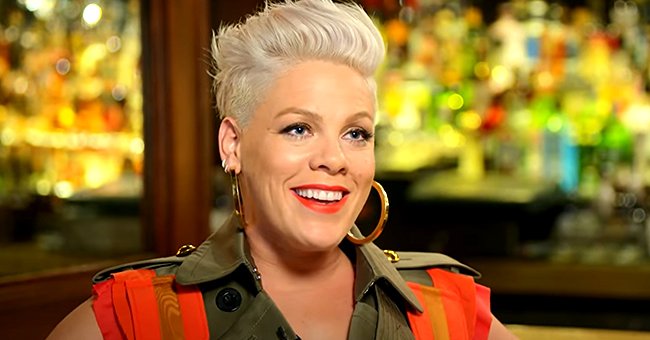 YouTube/TODAY
Pink & Daughter Willow Give a Glimpse into Their Lives While Answering Fan Questions on Twitter
Songwriter Pink took to social media to give her fans a chance to know more about her and her daughter. The singer started a hashtag that her followers can use to ask questions.
Pink and her first-born child Willow are giving fans a glimpse into their lives. The mother of two shared a fun activity for her 32 million Twitter followers.
"Willow and I are here to answer some of your questions today! Ask away using #AskPinkandWillow," she tweeted and added a smiley emoji with the statement.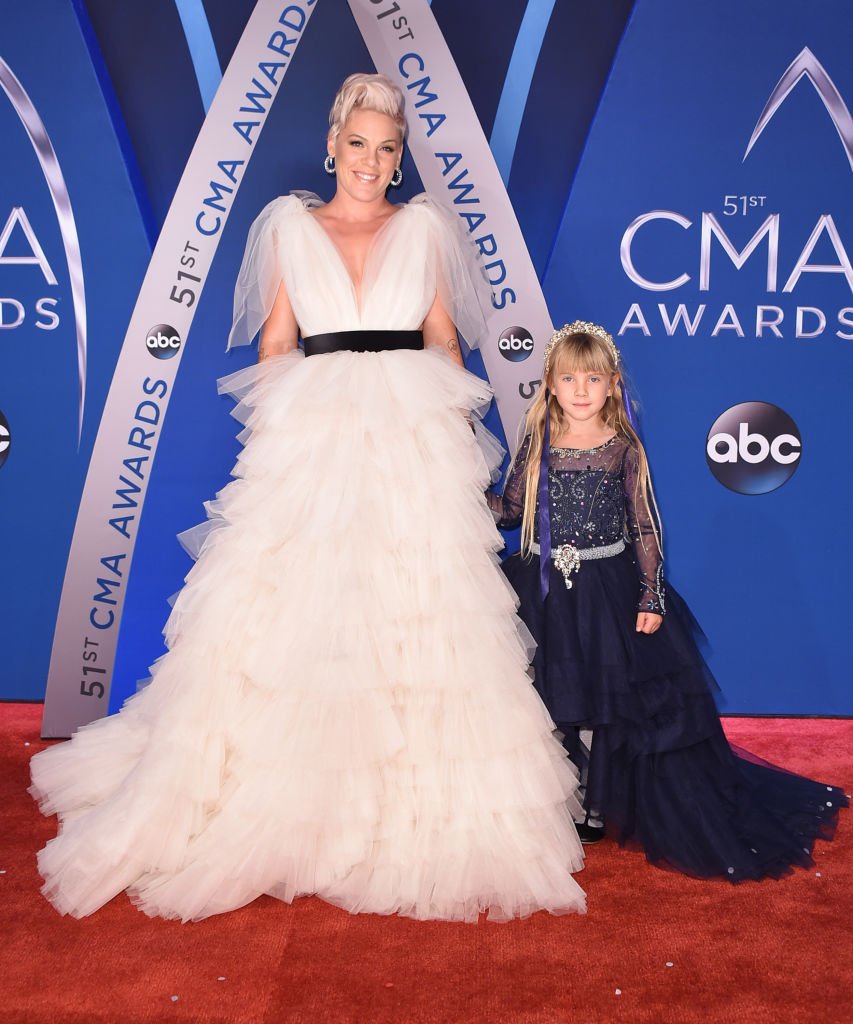 Willow Sage Hart and Pink attend the 51st annual CMA Awards at the Bridgestone Arena on November 8, 2017 in Nashville, Tennessee | Photo: Getty Images
The Grammy award-winner posted a photo piggybacking Willow on the green horse ranch. The mother and daughter duo beamed in the outdoor setting snap.
The first question posed for the duo was how they are dealing with the quarantine. Pink posted a video of the nine-year-old answering the question.
"Uuuuh, I don't like most of it cause I really miss my friends, and I want to go back to school, but I did get to read a lot," said Willow. Her mom chimed in, "Mhm, and being with me all day long, every day?" to which Willow responded, "Yeah."
Pink added that she must love being with her on a daily and they both nodded their heads. The pop star shared she has become a professional sourdough maker and learned how to record her vocals at home alone.
One fan asked Willow about the best and most challenging parts she found on her mom's collaboration song. She answered, "The hardest part was remembering the lyrics to the song, and the best part was just hearing it at the end when it was all done."
Another user posed a different question to Pink, asking her how she juggles her career, being a mom, and daily tasks without looking overly exhausted. Pink revealed that she is a multitasker.
Another question posed for both of them was what they like most about each other. Pink said that she loves her daughter's sensitivity, her goofiness, and how smart she is. For Willow, she loves her mom's snuggles and sourdough.
Willow is an animal owner and has three of them living at home. The singing star has a horse, a pet dog, and a lizard named Carlos.
As the fans get to know them a little better, Pink and Willow released a song together last month that made it into the top charts. They teamed up for the "Cover Me in Sunshine" track.
Pink reportedly shared that she hopes the song will bring the listeners sweetness, sunshine, and comfort. She announced the release of their music video on February 12 on Twitter.
Before they officially worked on the track, the 41-year-old posted a TikTok video of Willow belting out the song's lyrics on her own. After showcasing her stellar vocals, the comments section was flooded with nothing but praise for Willow.
One fan wrote that she is just as awesome as her mother, while another commented saying that the singing sensation is adorable and talented.
PINK'S MARRIAGE WITH CAREY HART
Last year in September, Willow's mother reportedly opened up about her marriage on Instagram. Pink shared that she and Willow's dad Carey Hart have put a lot of hard work into their 14-year-marriage.
The "Raise Your Glass" singer has been married to Hart since 2006. She went on to say that marriage is awful, wonderful, comfort and rage and mentioned that no matter the ups and downs, it's all worth it.
Please fill in your e-mail so we can share with you our top stories!