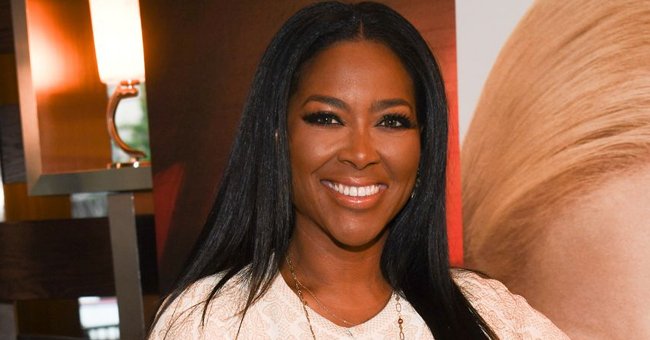 Getty Images
Kenya Moore's Daughter Cutely Frowns in Animal-Print Onesie for 'Coming 2 America' Box Opening

Kenya Moore's lovely daughter had a loveable frown on her face on a night when she was saddled with the task of unboxing the new "Coming 2 America" box.
"The Real Housewives of Atlanta" star Kenya Moore has a beautiful toddler that her fans love to catch a glimpse of. Whether she is eating sushi or playing with her dolls, Brooklyn has captured the attention of fans.
It is not too often that fans get to see Brooklyn not wearing a smile, but she still retains her magical beauty even though she doesn't smile. 50-year-old reality star Moore shared a series of lovely pictures of her little girl demonstrating this.
In a sweet picture, Brooklyn was wearing a frown as she opened the "Coming 2 America" box. Fans said they did not understand why she wore a frown, but they all admitted she looked beautiful.
In one of the funny pictures, Brooklyn could be seen holding a pack of snacks while wearing an animal print onesie which she slew flawlessly. It looked like the whole family had a grand plan for their movie night.
In another snap, the cute Brooklyn had a stern look on her face as she tried opening the movie box. Her facial expression showed the movie box was proving a formidable opponent to conquer.
Brooklyn has become a vital part of her mom's life since she was born. The former Miss USA star was said to have experienced a rocky pregnancy journey, but all felt right when she held her bundle of joy in her arms.
She enjoys the bond she shares with her daughter, and that is all that matters to her.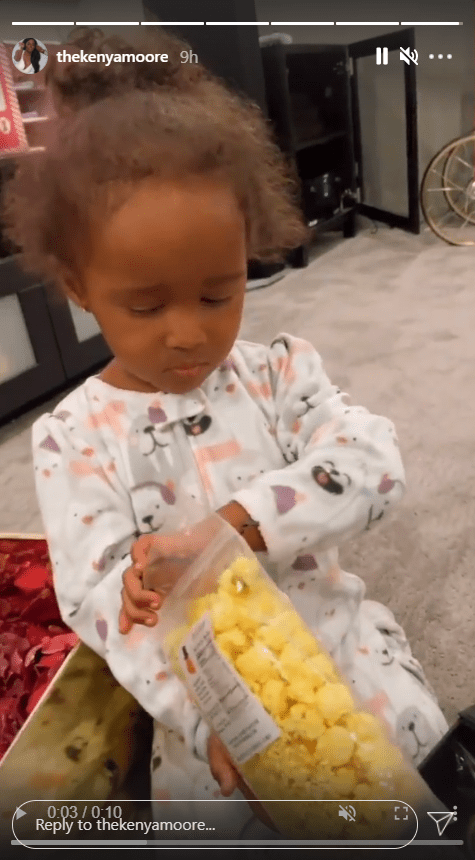 Brooklyn Daly cutely frowning on her mother Kenya Moore's Instagram page | Photo: Instagram/thekenyamoore
Brooklyn is the first child for Moore and her husband, Marc Daly. At her birth, she was reported to have weighed 5 pounds and 12 ounces. Moore gushed over their daughter and credited her husband for helping out in the labor room.
Speaking on the inspiration behind her daughter's name, Moore reportedly said that Brooklyn was where she met and fell in love with her husband. The name serves as a reminder of their love.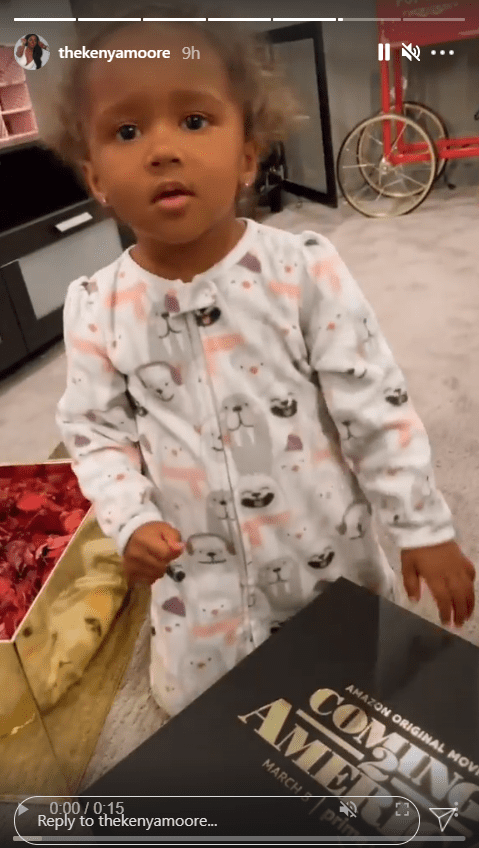 A screenshot from a clip of Brooklyn Daly adorably opening a box | Photo: Instagram/thekenyamoore
Aside from inheriting her mother's stunning beauty, the two-year-old is also a hot brain. According to reports, Brooklyn can speak multiple languages, showing just how smart she is.
In a clip, the adorable Brooklyn could be seen counting to ten in French with confidence. Her reality star mom, Moore, proudly showed off her daughter's prowess to her fans as she relished their praise.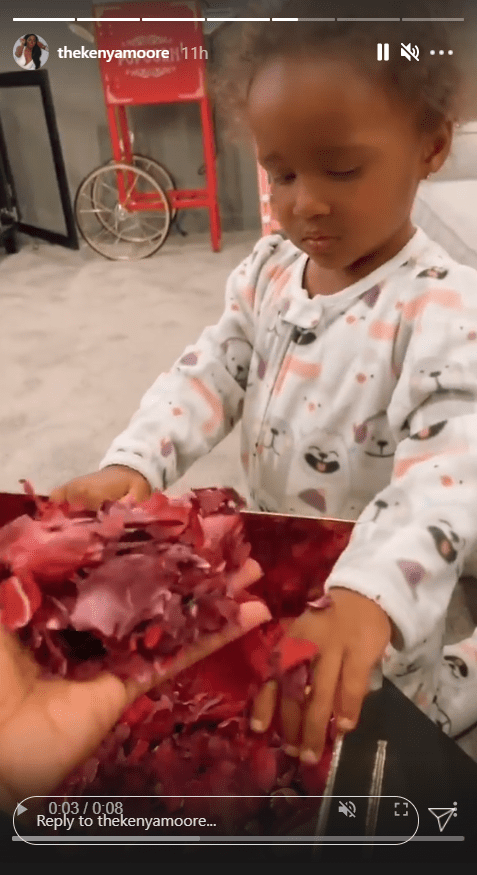 Adorable Brooklyn in a cute onesie | Photo: Instagram/thekenyamoore
Although she is estranged from her husband, Daly, with rumors of a divorce littering the air, Moore has said that she enjoys the bond she shares with her daughter, and that is all that matters to her.
Moore was recently criticized and accused of having double standards after bringing her daughter Brooklyn to the "RHOA" cast's trip to South Carolina but did not give her co-stars the option.
Moore was accused of giving special attention to herself and her daughter while not allowing her co-stars to enjoy the privileges she afforded. Some fans ran to her defense and said she was just a nice mom to her daughter.
Please fill in your e-mail so we can share with you our top stories!