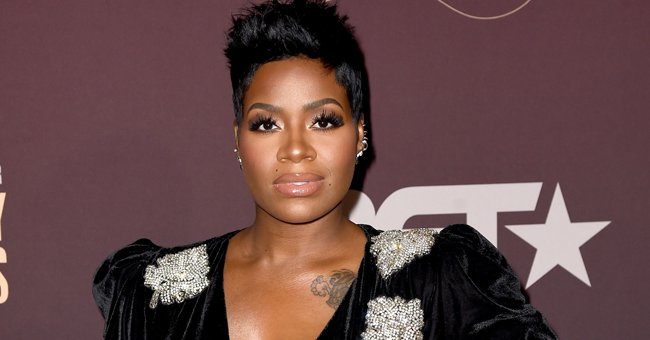 Getty images
Pregnant Fantasia's Son Dallas Looks Cool in Slippers Helping Her Choose a Baby Chair in a Shop

American singer and songwriter Fantasia Barrino shared a video on her Instagram Story showing her nine-year-old son, Dallas Xavier, helping her shop for baby items.
Fantasia Barrino is pregnant with her third child and is getting ready for her unborn baby's birth. The singer is shopping for baby items and is not doing it alone.
Her nine-year-old son Dallas Xavier is helping her out with the shopping, and she shared one of their shopping moments in a recent video on her Instagram Story.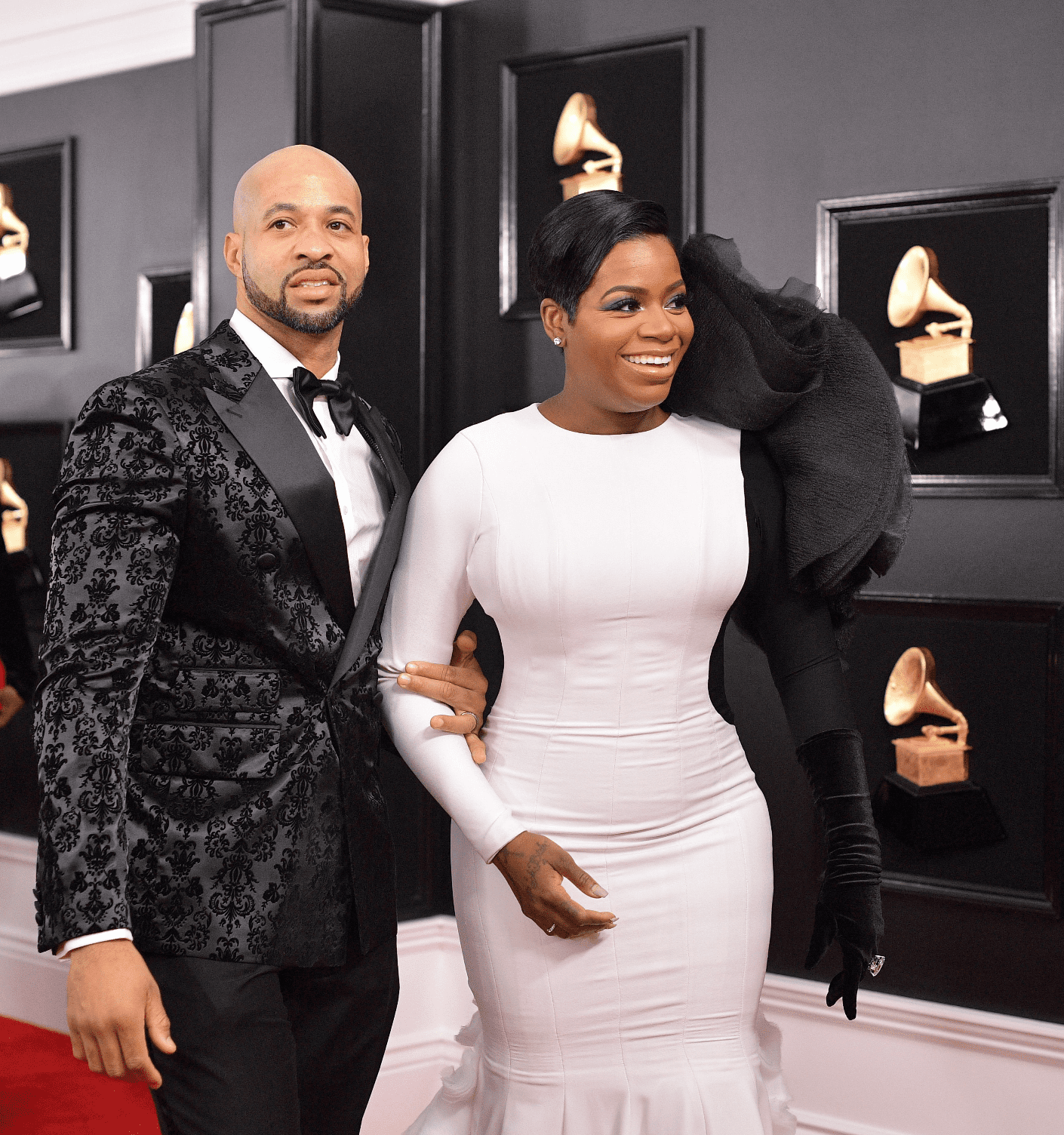 Kendall Taylor and Fantasia Barrino at the 61st Annual Grammy Awards at Staples Center on February 10, 2019. | Photo: Getty Images
Fantasia shared a video that showed Dallas in a white-and-blue print sweatshirt, which he paired with black pants. He wore a black facemask and a green wristband on his right hand with Adidas slides.
Fantasia wore a purple hoodie and jeans, which she paired with white crocs. She wore pink socks on her feet and carried a nude handbag.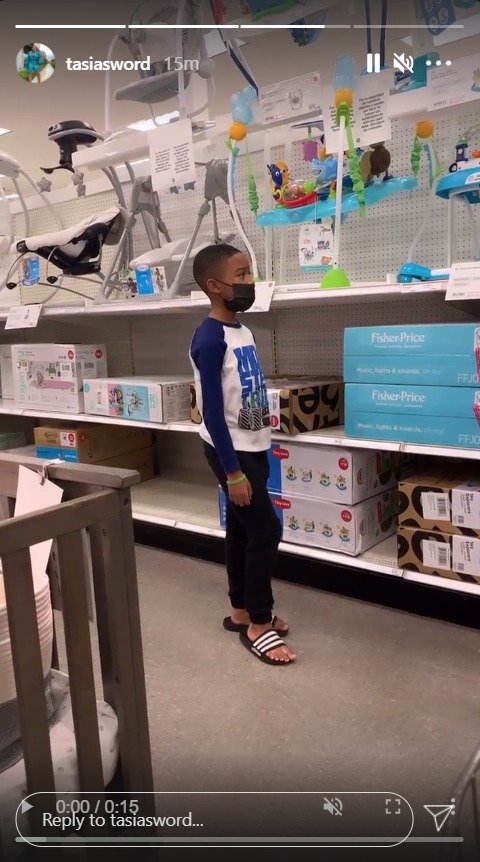 Dallas Xavier Barrino looking at baby chairs at a store. | Photo: Instagram/tasiasword
In the video, Dallas stood in front of a shelf housing a baby chair and scrutinized the chair. Before then, his mom joined him to look at the chairs.
Fantasia gave birth to Dallas in December 2014, weighing 7 lbs 9 ounces and measuring 21 inches. He was born at Presbyterian Hospital in Charlotte.
Fantasia's third pregnancy did not come easily as she had infertility struggles before getting pregnant.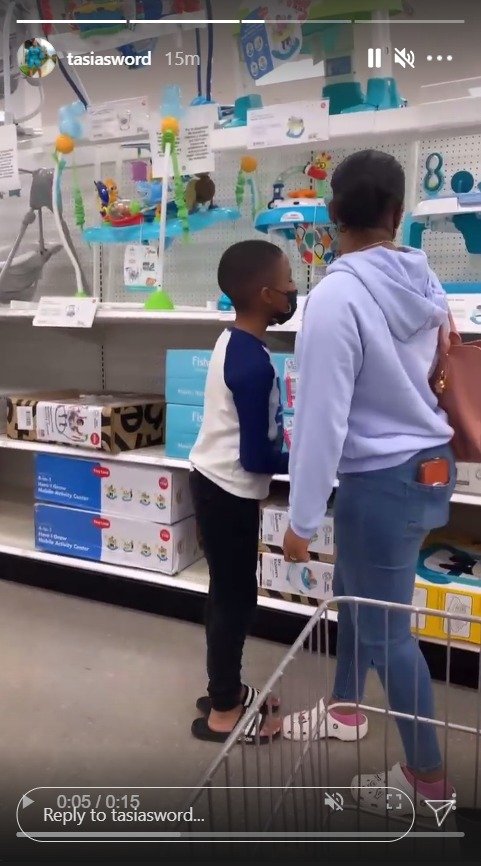 Fantasia Barrino and son Dallas Xavier looking at baby chairs at a store. | Photo: Instagram/tasiasword
After welcoming her son, Fantasia said she was blessed that he was born healthy, adding that he is a wonderful addition to her family. She also thanked her fans for their good wishes and continued support.
The former "American Idol" winner shares Xavier with her ex-boyfriend, Antwaun Cook. She also has a 19-year-old daughter, Zion Quari Barrino, who she had in her teenage years.
Zion and Dallas are getting ready to welcome a baby sister in the coming months following Fantasia's revelation in January that the baby in her womb is a girl. She revealed her baby's gender via posts on her Instagram feed, sharing pictures from her gender reveal party.
Fantasia shares her unborn child with her husband, Kendall Taylor, who has been a blessing in her life. The singer struggled with addiction and relationship issues in the past and almost committed suicide.
However, she overcame all those challenges and told Essence in a podcast that meeting Taylor helped her find herself and become the woman and artist she is today. Fantasia's third pregnancy did not come easily, as she had infertility struggles before getting pregnant.
She revealed that the pregnancy is a three-year journey she and Taylor had been on, explaining that they sought help from various quarters for the issue before deciding to leave all things to God.
God did not disappoint them as Fantasia found out she was pregnant when she woke up on a particular night. The 36-year-old was so surprised at the discovery that she took six different pregnancy tests to make sure she was not dreaming.
Please fill in your e-mail so we can share with you our top stories!