'American Idol' Alum Fantasia Shows Baby Bump Rocking a Denim Jumpsuit & Fishnet Heels (Photo)
"American Idol" alum Fantasia Barrino put her growing baby bump on display, flaunting a figure-hugging denim jumpsuit alongside her husband, Kendall Taylor. 
"American Idol" alum Fantasia Barrino and her husband Kendall Taylor are expecting their first child together. While they eagerly wait for the little one's arrival, fans are being served with whole pregnancy photos. 
A recent Instagram snap by Barrino sees the duo posing for the camera in color-coordinated outfits. Taylor looked handsome in a black and gray jacket with a side zip which is paired with black pants.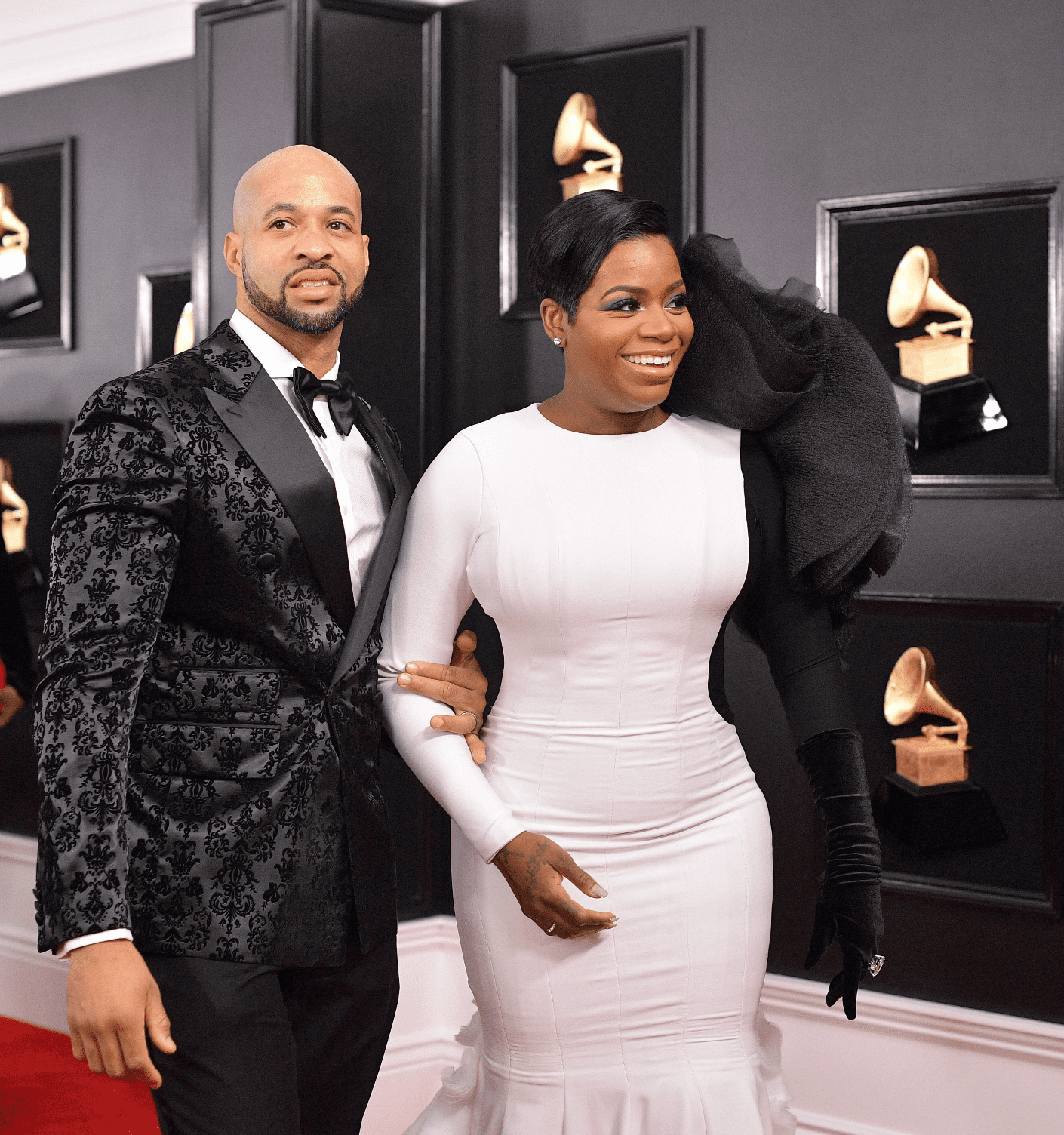 For kicks, he opted for black Jordans and topped off the look with a matching cap. Barrino looked like a hot mama as she posed right next to him in a gray and black outfit. 
The singer showed off her baby bump in a denim jumpsuit with puffed full sleeves and ankle ties. She donned it with a "Blessed" cap. As for footwear, she wore a pair of fishnet stilettos. 
Barrino rocked big silver hoops, a bunch of rings, and a thin bracelet to accessorized the look. She painted her lips red and put on some eyeliner and false lashes to attain the sultry look. 
It took years for Barrino to conceive naturally.
Barrino and Taylor are expecting a daughter. The couple revealed the gender of their baby with an Instagram post on January 6. The photo saw a cardboard cutout of a curly-haired baby girl sitting amid a bunch of balloons. 
This is the first child for the couple, but they already have some parenting skills up their sleeves. Barrino has a daughter, Zion Quari, and a son, Dallas Xavier, from previous relationships. Taylor has a son named Treyshaun. 
The couple first revealed the news of their pregnancy in November 2020. In the tweet, Barrino recalled a story from the holy scripture and shared that she had been blessed with a baby. 
"Listen to me, a little Taylor baby on the way in these streets."
It took years for Barrino to conceive naturally. She once shared how it took her three years to get pregnant, that too after seeking help from a doctor who told her she could not get pregnant. 
Barrino was told that one of her fallopian tubes had closed. She decided to take a break and one night, she felt like something was different. After taking six pregnancy tests, she discovered she was pregnant.