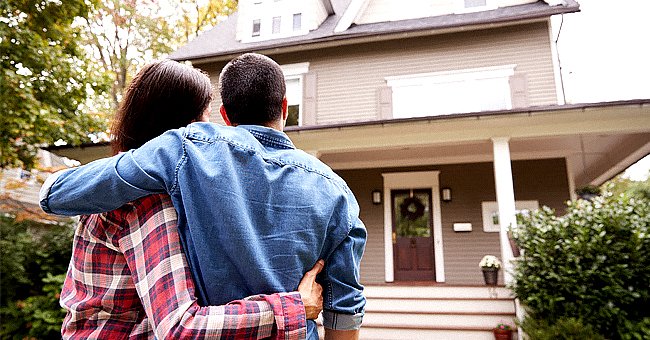 Shutterstock
Story of the Day: Couple Buys House & No Longer Wants Neighbour's Kids to Play in Their Yard
Magnes and Grace recently purchased an old property with a big yard for their neighbors' kids to play in, but things eventually got out of hand.
Magnes and Grace recently bought a gorgeous property located at the center of their neighborhood. The residence had a big backyard with several treehouses built by the previous couple who owned the property.
The former owners grew old without children and allowed the other kids to play in their garden, even building swings for the little ones to enjoy. Although the property was closed with a gate, it had an opening for kids to enter.
Out of their kind heart, Magnes and Grace allowed the children to continue using their yard for leisure, provided that they would not be liable for any accidents as they are too busy to watch over them.
Several parents showed gratitude and would bring the married couple food whenever they supervised their kids playing. Everything went well for a while until Grace's parents moved homes and left their dogs behind.
The couple did not hesitate to take in their parents' pets as Grace grew up loving the fur babies. When their dogs arrived, they immediately informed everyone that their friendly dogs were here to stay.
The kids loved their pets, and eleven played and fed them at times. Since they were quite busy, Magnes and Grace would only clean up after their dog on weekends.
One day, one of the moms knocked at the couples' door and began shouting at them because her daughter came home with dog poop on her hands and clothes.
The couple informed the lady that they were not at fault and even gave a heads up about the dogs. Additionally, Grace said that it was the mother's fault for not supervising her daughter.
The angry lady stormed out and later came back with a petition, signed by three other parents, to get rid of the canines so the kids can play in peace. So the couple decided to close the playground because it is their property.
The mom got even madder and called Magnes and Grace selfish people. Sadly, many other kids were affected, and parents began begging for their yard to open again, but the couple refused.
Do you think what Magnes and Grace did was fair, given that they were being scolded for doing something nice? For similar couple stories, read about what happened to these former lovers.
Please fill in your e-mail so we can share with you our top stories!