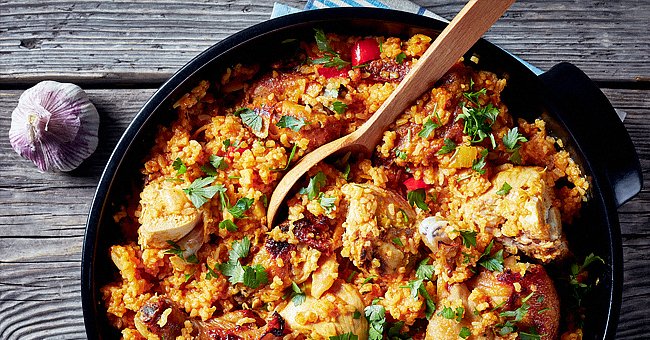 Shutterstock.com
3 Easy Ideas for Dinner That Consists of 5 Ingredients or Less

The grocery list does not need to be as long as your arm in order to create a delicious meals. Dinner ideas that contain five ingredients or fewer are the simplest.
The following recipes have been compiled for those who are looking for quick, easy ways to cook. There are a variety of meatless recipes, pasta, and chickens available for your consumption.
The ingredients are inexpensive and easy to find at your local grocery store. With only five ingredients or less, these meals can be made in less than 10 minutes from start to finish.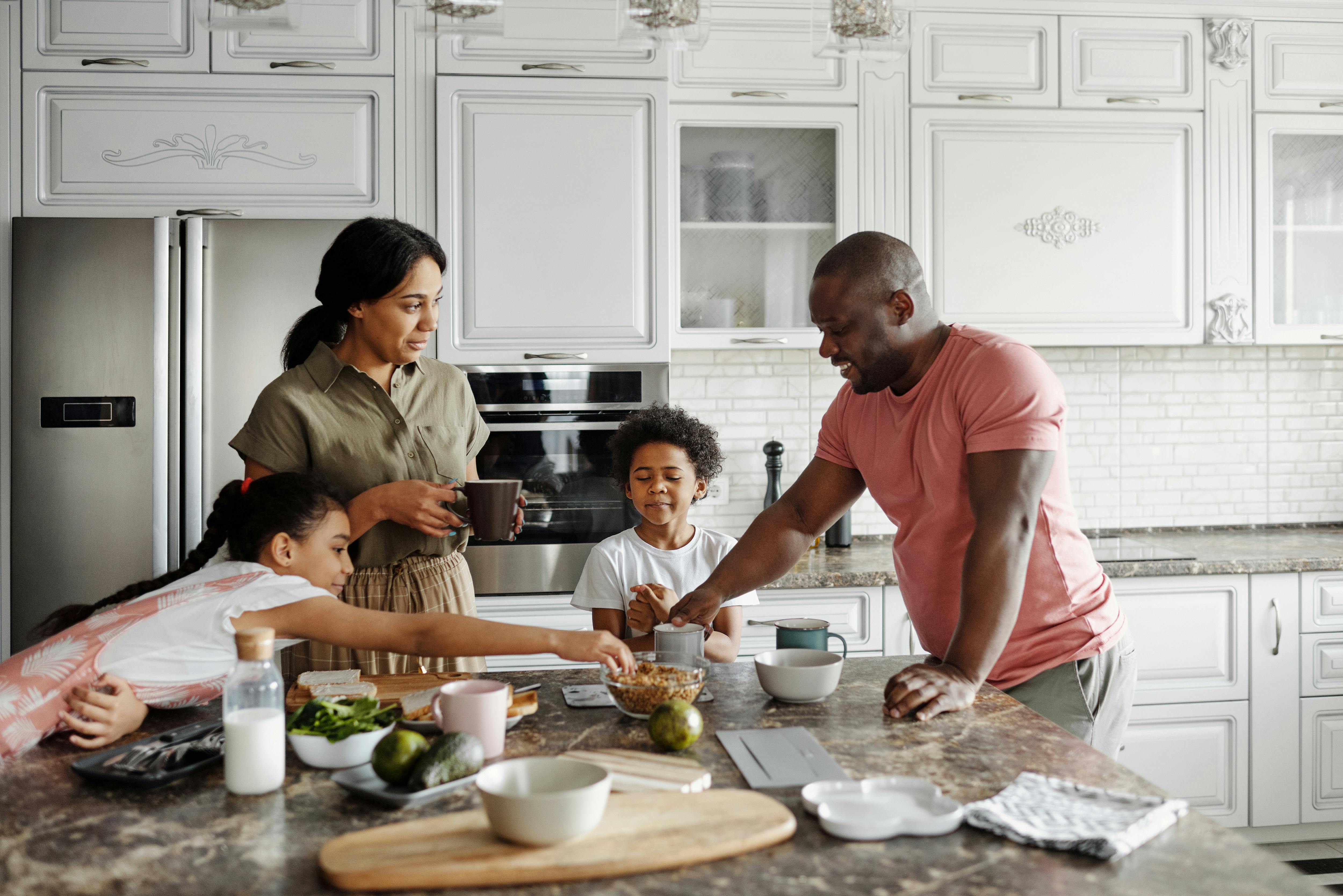 Family making breakfast in the kitchen. | Photo: Pexels
CHICKEN-NOODLE FRITTATA
Ingredients:
1. 1 x 75g packet 99% fat-free 2-minute noodles (chicken flavor)
1. Lightly whisked 3 eggs
3. 55g (1/3 cup) frozen peas
4. 1 teaspoon olive oil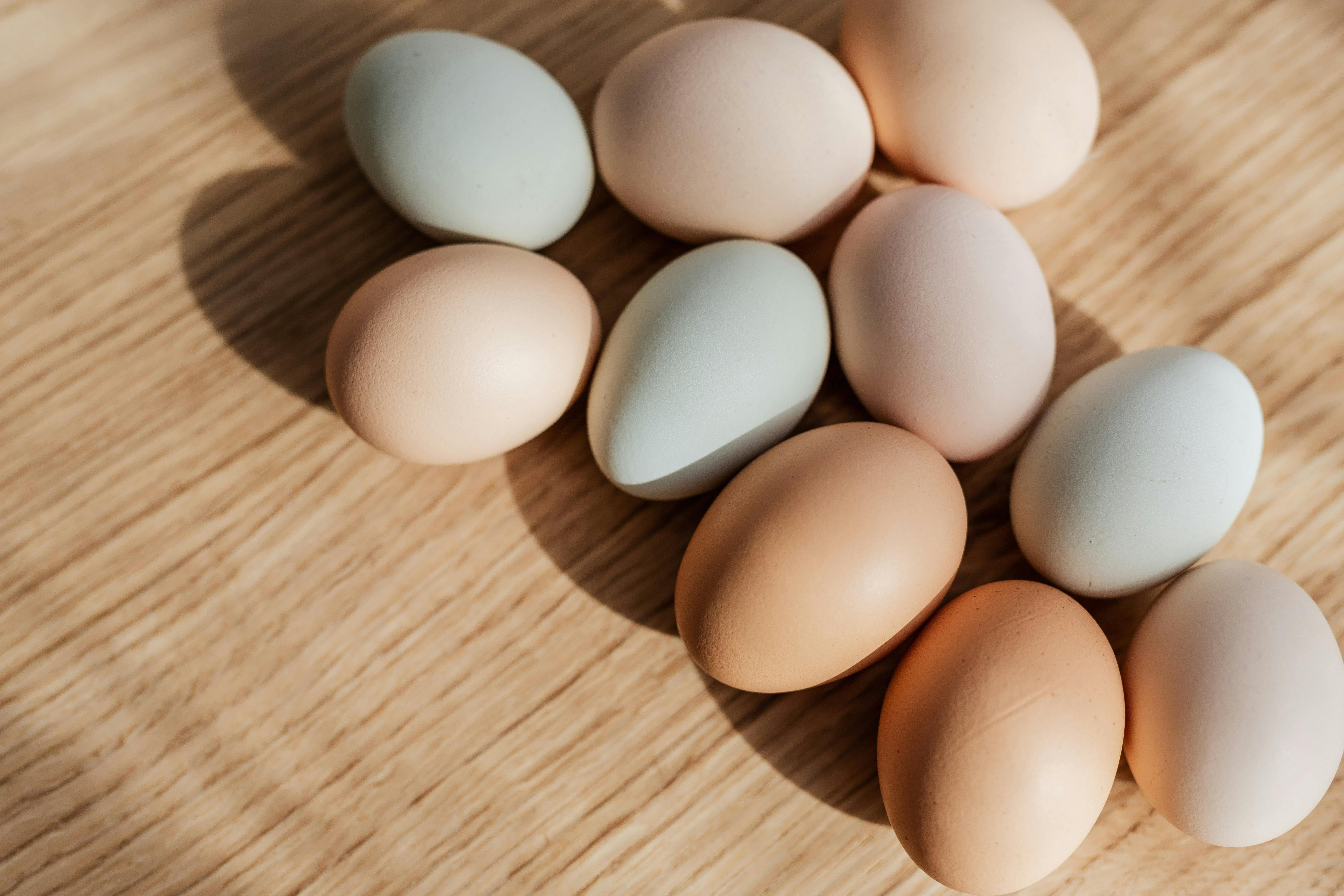 Bunch of eggs on wooden table. | Photo: Pexels
Method:
1. Break each 2-minute noodle into 3 cm pieces. Place in a heat-resistant bowl. Add the packet of flavoring and frozen peas.
2. For 2 minutes or until tender, cover with boiling water and set aside. Set grill to medium heat. Using a nonstick 20cm pan, heat olive oil on medium heat.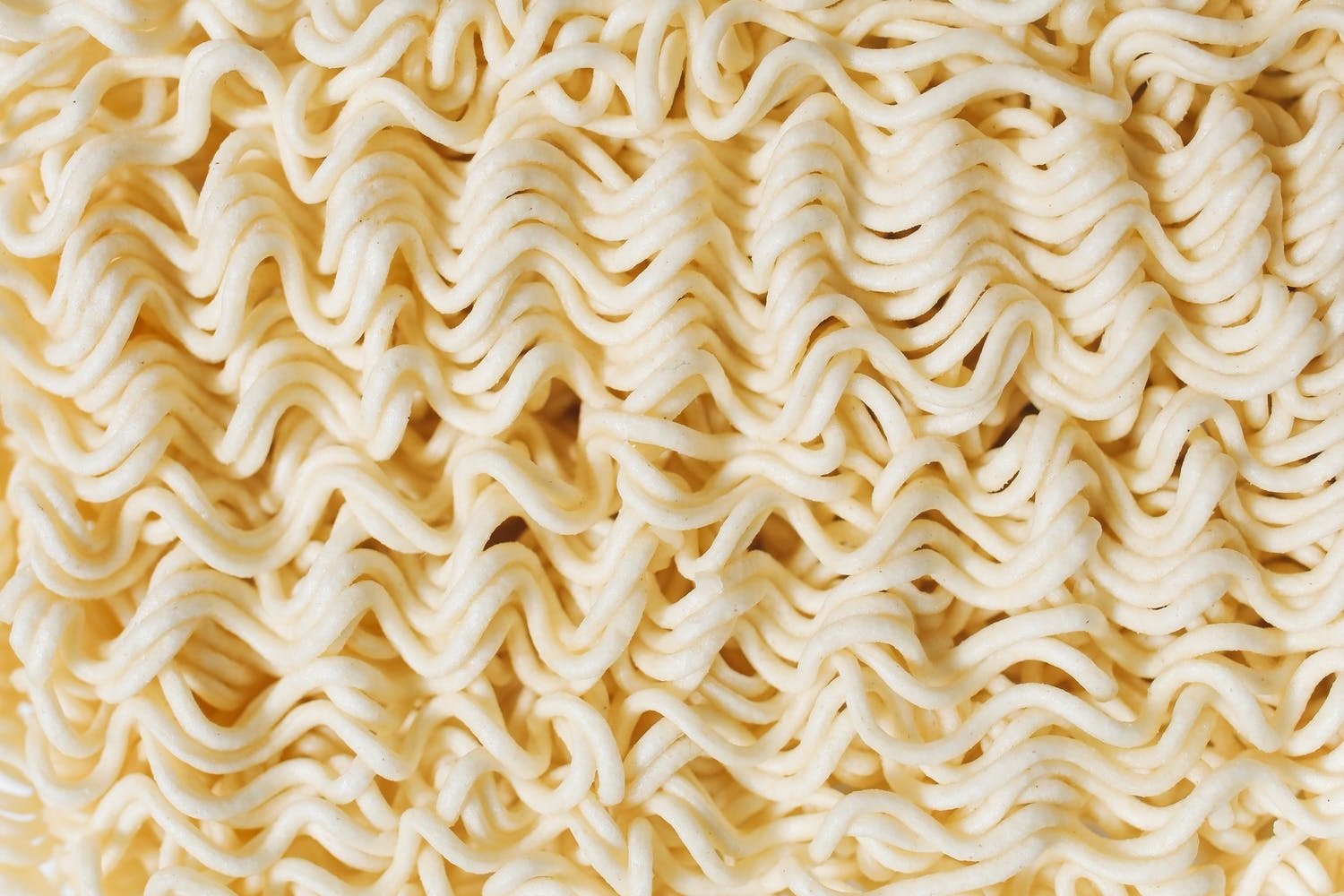 Close-up photo of uncooked noodles. | Photo: Pexels
3. In the pan, add the mixture of noodles. Pour over eggs, and whisk just a little. You need to cook for 3 minutes or until set around the edges, yet still runny in the middle.
4. Under the grill, place the pan and cook for 3 minutes or until set. For serving, cut into quarters.
CHICKEN AND MUSHROOM PASTA BAKE
Ingredients:
1. 375g penne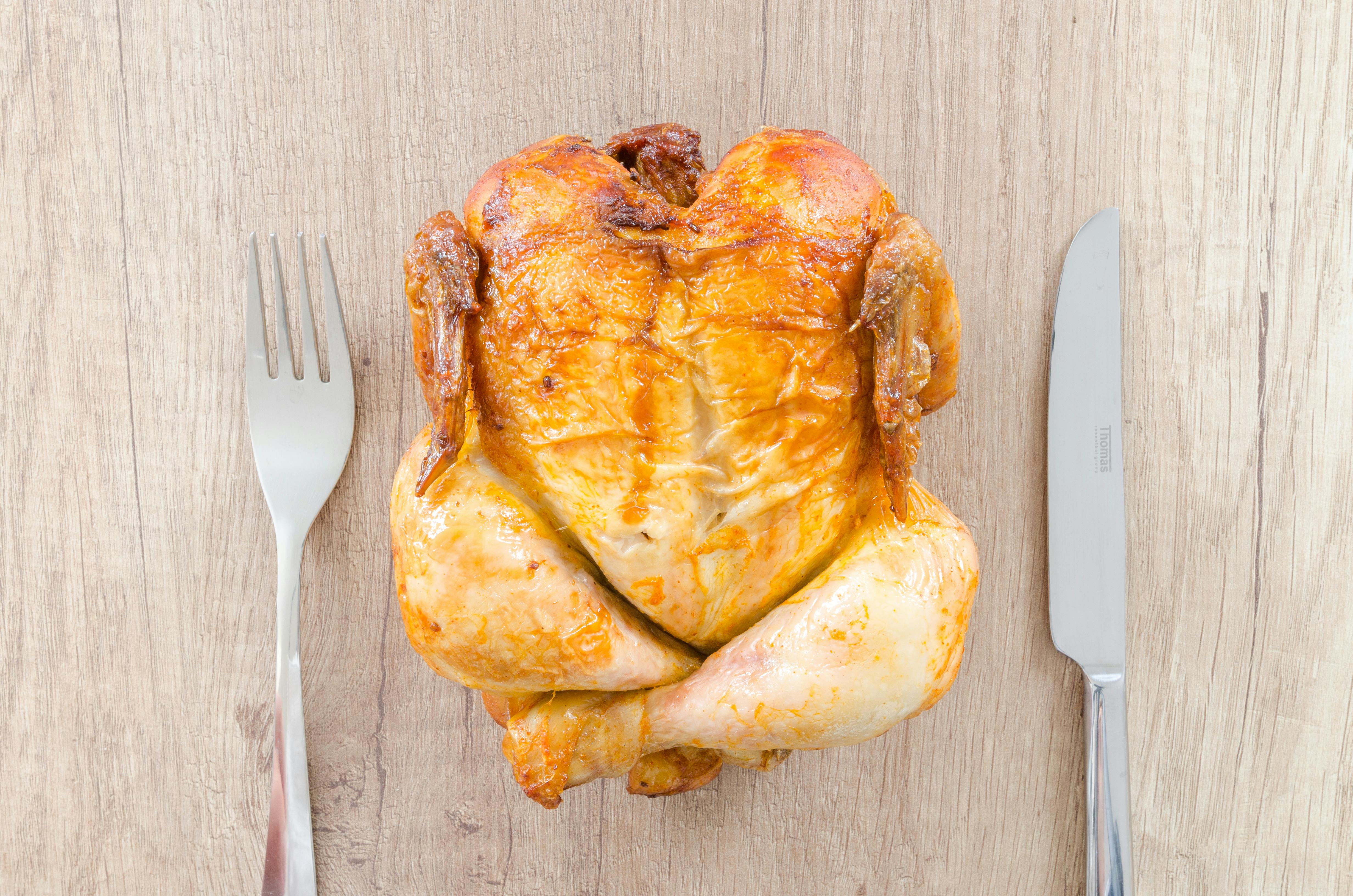 A roasted chicken. | Photo: Pexels
2. 120g pkt baby spinach
3. 1/2 hot roast chicken, the skin and bones removed, the meat coarsely shredded.
4. 250g pkt shredded mozzarella
5. 490g jar creamy mushroom sauce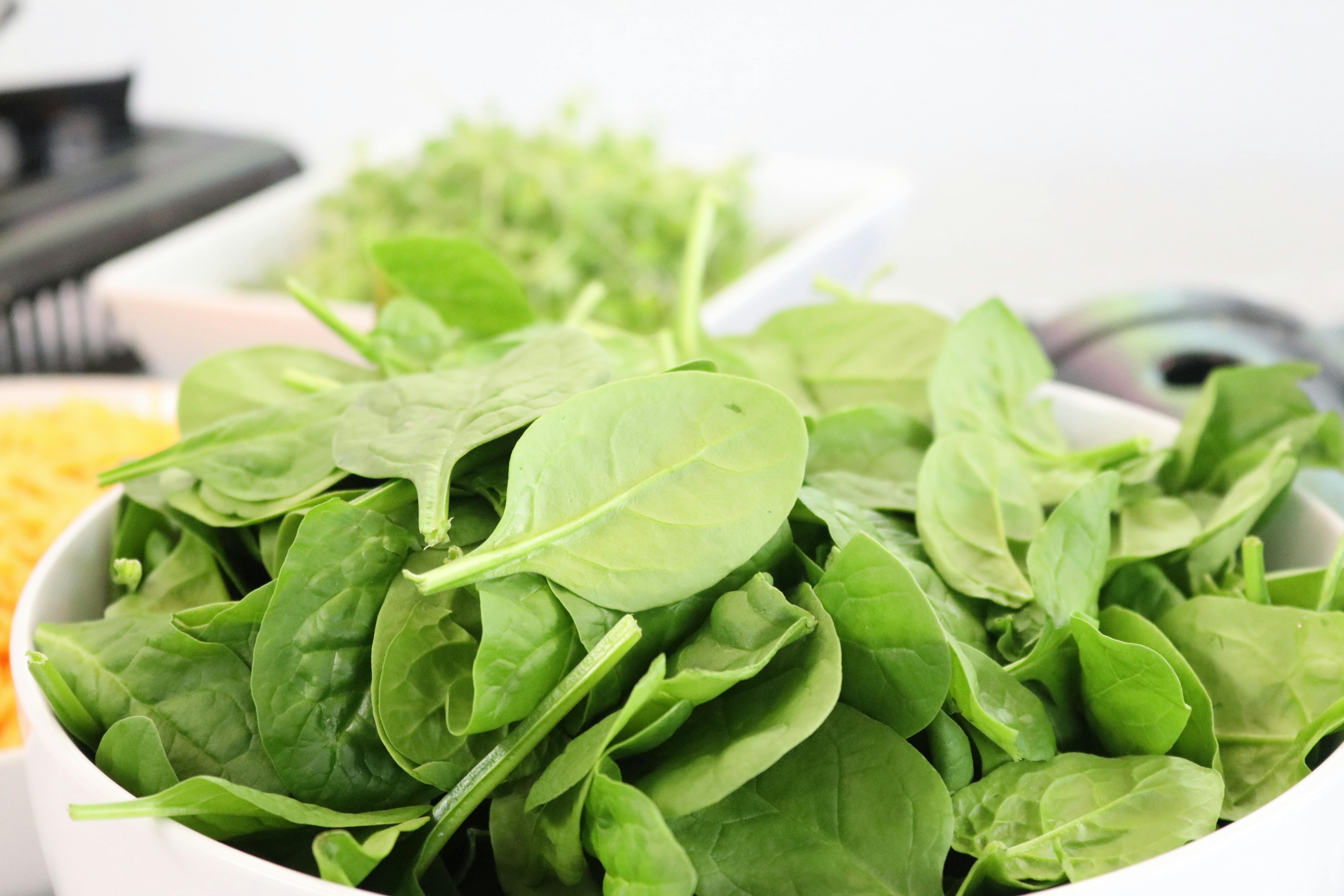 Bowl of spinach. | Photo: Pexels
Method:
1. Turn the oven on to 200°C. Follow the packet directions for cooking penne until al dente. Make sure to drain well.
2. Place the chicken, penne, mushroom sauce, and spinach in a large bowl, then season. Place the mixture in a 10-cup baking dish. Add the mozzarella evenly.
3. For 20 minutes, bake the pasta mixture until golden brown on top. Get it to your table right away.
CHEAT'S CHICKEN PAELLA
Ingredient:
1. 2 x 250g pkts microwavable brown and wild rice mix
2. 4 chicken thigh fillets, finely chopped
3. thawed 500g pkt frozen stir-fry vegetables
4. 400g can diced tomatoes, 1 tablespoon Portuguese seasoning, or Cajun seasoning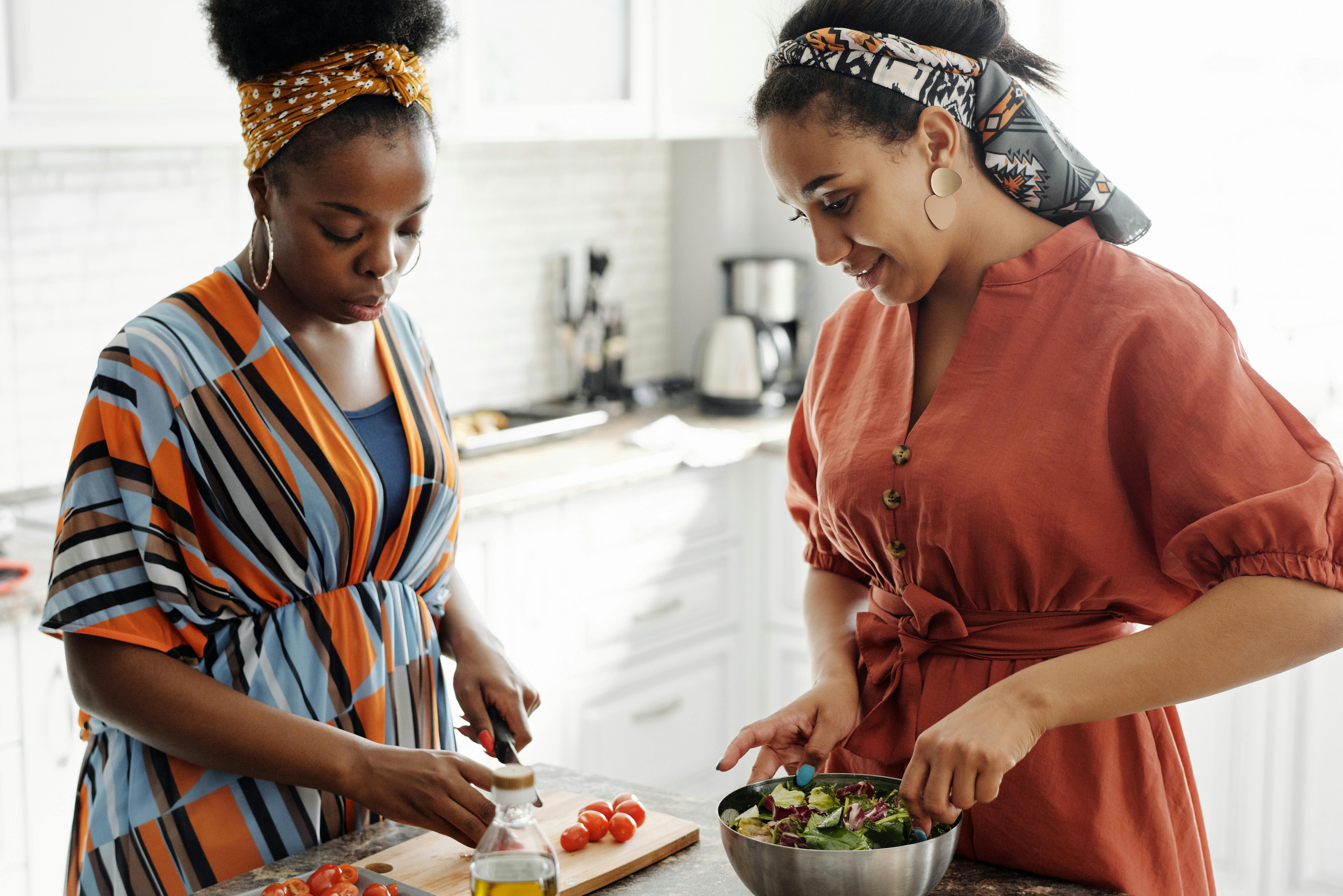 Two women cooking in the kitchen. | Photo: Pexels
Method:
1. In a large bowl, combine the chicken and Portuguese or Cajun seasonings. Turn on a nonstick pan over high heat.
2. Cook half the chicken, occasionally turning, for five minutes or until it is brown on all sides. Add the remaining chicken to the bowl, and repeat. Back in the pan, return the chicken with tomato.
3. Bring to a simmer. Mix the rice mixture with the vegetables. For 5-7 minutes, cook by occasionally tossing until the rice and vegetables are heated.
Please fill in your e-mail so we can share with you our top stories!