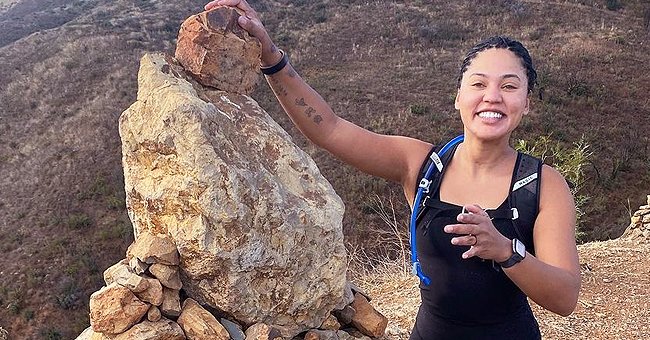 Instagram/ayeshacurry
Ayesha Curry Shows off Her Slimmer Curves While Hiking in a Skintight Outfit
Celebrity Chef Ayesha Curry looked radiant in her recent media share where she gave fans a glimpse of her much slimmer frame following her quarantine weight loss journey.
Since shedding an impressive weight of 35 pounds amid the quarantine, cookbook author Ayesha Curry has been serving looks and flaunting her toned body to the delight of admirers.
Her recent Instagram share was no exception as she had no hair out of place while enjoying the rocky view around her. Ayesha rocked a black form-fitting outfit that served as her hiking gear.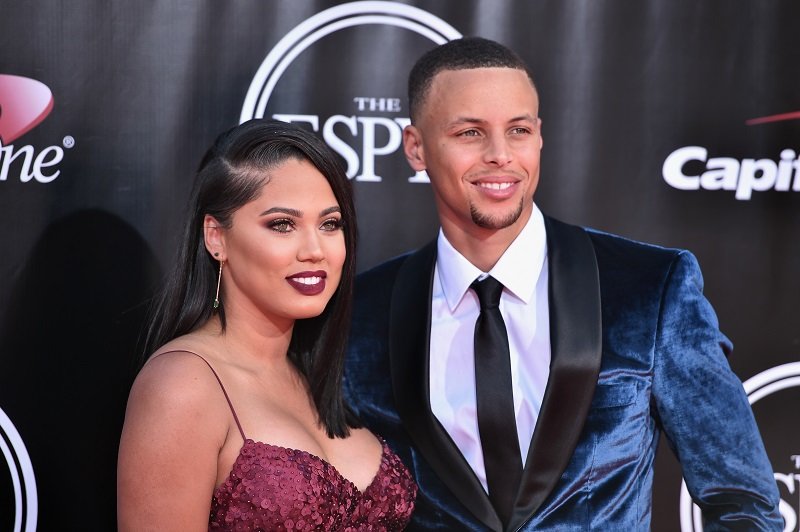 Stephen Curry and Ayesha Curry in Los Angeles on July 13, 2016. | Photo: Getty Images
She donned grey sneakers while sporting a backpack for her essentials. The star held her raven braids back in a bun while shaking off the tattoos on one of her arms.
Curry, who completed her look with a sweet smile, stood in front of a stone build-up, seemingly adding another stone. The view around her was ethereal, showing a mountainous terrain. She captioned:
"Ready for another hiking experience! Nothing like a little nature…"
Last May, the Food Network star garnered over a million likes after debuting her quarantine weight loss look on Instagram. She later took to the same platform, letting fans know the routines she went through to achieve the desired look.
The TV star also incorporates fruits like bananas and veggies like cucumber in between meals.
The "The Seasoned Life" author opened up in an interview about her partnership with Fitbit Premium, sharing that the workout library came in handy with its vast array of routines which are accessible for home workout sessions.
In another of her posts, Curry elaborated more that she needed a way to fit in her work schedule with healthy eating, and Fitbit provided that. Curry, a star actress, added that she wanted to be healthy for herself and loved ones who depended on her.
The star also gave a September interview where she detailed her eating routine. This came after her 35 pounds weight loss. The star noted that she started her day with a cup of coffee; sometimes, intermittent fasting makes her add coconut oil and MCT oil.
The mom-of-three noted that her breakfast mostly on the weekends included smoked salmon scramble. However, her typical day included getting her kids ready for school amid other duties.
While she is at it, Curry, 31, makes sure to keep a bottle of hot water by her side so that she could sip all day. The TV star also incorporates fruits like bananas and veggies like cucumber in between meals.
Please fill in your e-mail so we can share with you our top stories!