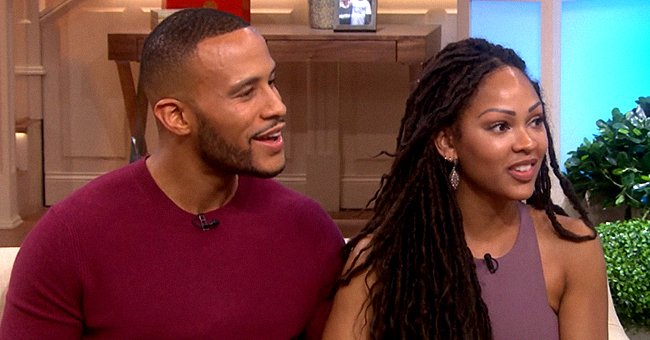 Youtube/The Meredith Vieira Show
DeVon Franklin's Wife Meagan Good Puts Enviable Leg on Display Rocking a Stylish Black Ensemble
DeVon Franklin's wife, popular actress Meagan Good, is jaw-droppingly gorgeous as she flaunts her elegant legs wearing a stylish couture black dress on her social media account.
"Stomp the Yard" star Meagan Good has just shared a stunning image of herself on Instagram to celebrate Black Women's History Month. Good models beautifully in the impressive number.
The dress has netted sleeves and a train with a similar pattern. The dress's waist has a thick black belt detailed with a jeweled buckle that matched the beaded veil over her hair.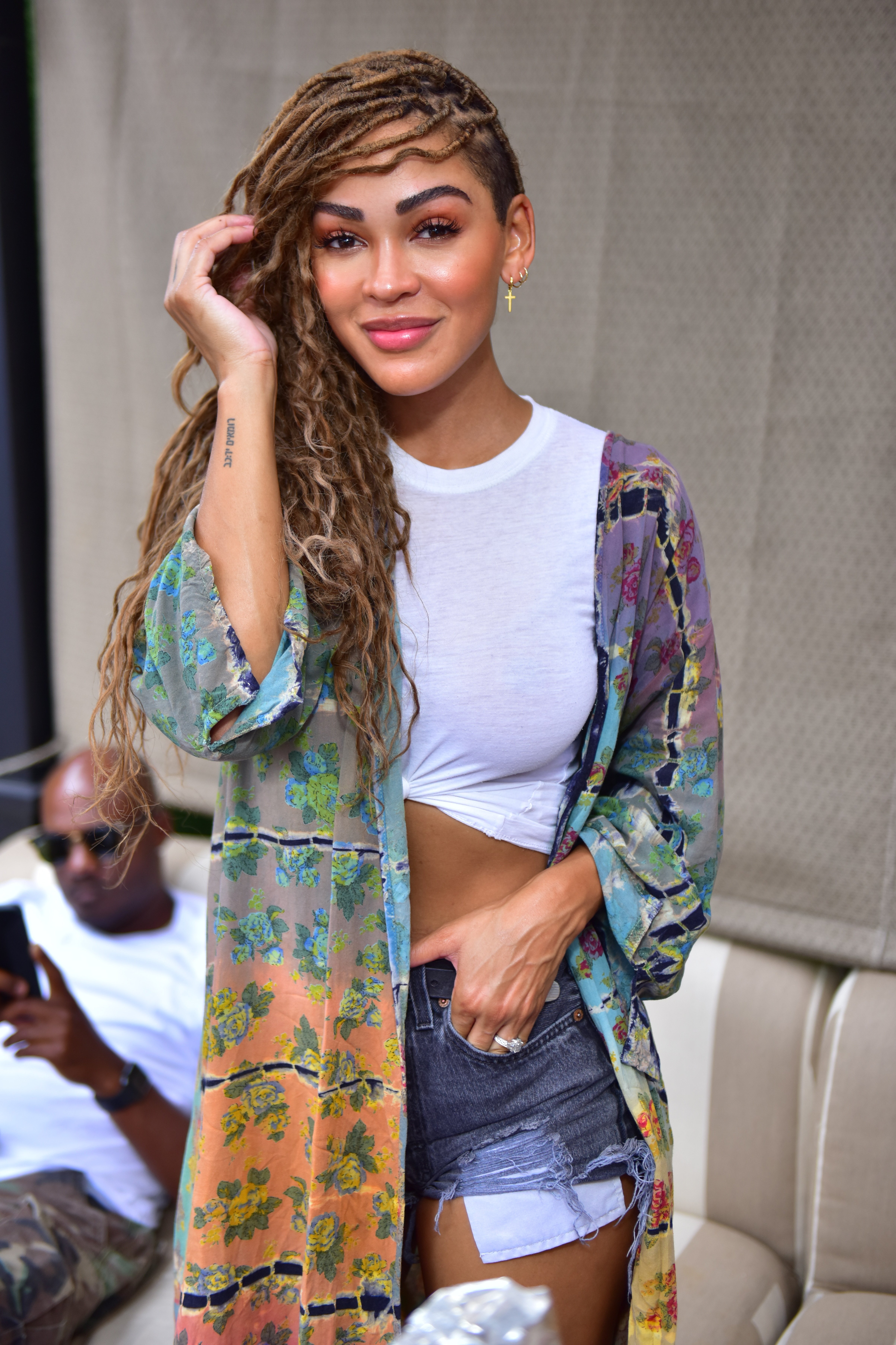 Meagan Good at the Official Luda Day Party, 2019 in Atlanta, Georgia | Source: Getty Images
Good posed for Fault magazine wearing a series of gorgeous outfits. Wilford Lenov styled her and Maisha Oliver did her hair. The talented Jorge Monroy created her classic make-up.
The dynamic movie star tagged everyone that contributed to the epic look on Instagram and shared the picture with her 5.9 million followers. She simply wrote in the caption:
"Happy #womenshistorymonth WE.ARE.WORTHY."
Good, who worked her way up from playing teenage roles long into her young adult years, is now an established member of the acting industry. She spoke to Fault about the importance of Black representation in film.
She said that the most positive shift she had seen working in the production world was greater inclusivity. She praised the move away from the notion that Black women are monolithic.
A few years ago, Good stopped wearing heavy make-up and chose to prioritize her skincare instead.
Good currently has several projects in motion. She worked with an upcoming French-Senegalese singer Diarra and directed her music video "Set Free," which speaks about racial inequality.
Additionally, Good has also just released an empowering and poignant film called "Death Saved My Life," which premiered on February 18. She discussed her experiences of playing such a powerful role, saying:
"We don't protect Black women the way that we should, and that's why it's particularly so important for us women to stick together."
The movie tackles domestic violence, and Good plays the main character. Good hoped that the protagonist would be an example to other women and show them that they have the strength to leave bad situations.
Good also debuted as a director with "If Not Now, When?" in January. Her friend, Tamara Bass, was the co-director. The plot follows four high school students into adulthood after being affected by one event.
Good has proven to be versatile, with the ability to morph seamlessly into different characters. In the same vein, she has physically transformed in terms of her hair and style too.
Moreover, a few years ago, Good stopped wearing heavy make-up and chose to prioritize her skincare instead. She also created the brand Good Girl Wraps to help protect her hair during workouts.
Please fill in your e-mail so we can share with you our top stories!