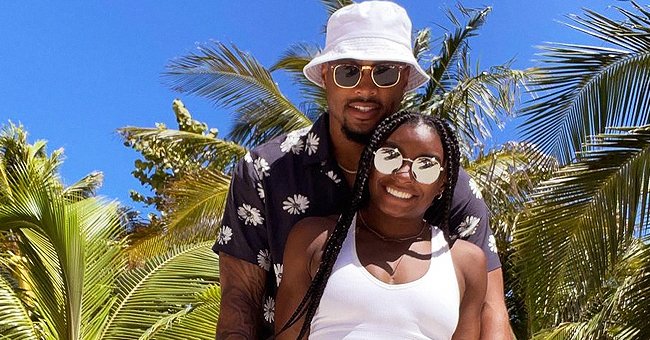 Instagram/simonebiles
Simone Biles & Boyfriend Jonathan Owens Are All Smiles Holding Hands near Palms in Romantic Pic

Gymnast Simone Biles and her beloved boyfriend Jonathan Owens were all smiles whilst holding hands near palm trees and having a romantic picnic together on the beach.
Simone Biles and NFL player Jonathan Owens are one of the cutest couples. In a recent Instagram post, Biles shared a snapshot of her and her boyfriend having a relaxing picnic while holding hands near palm trees with huge smiles.
The pair looked lucky in love as their bright smiles shone through the beautiful backdrop. The caption, palms as well as the light sand implied that the two lovebirds were enjoying a picnic in the lovely Caribbean country of Belize.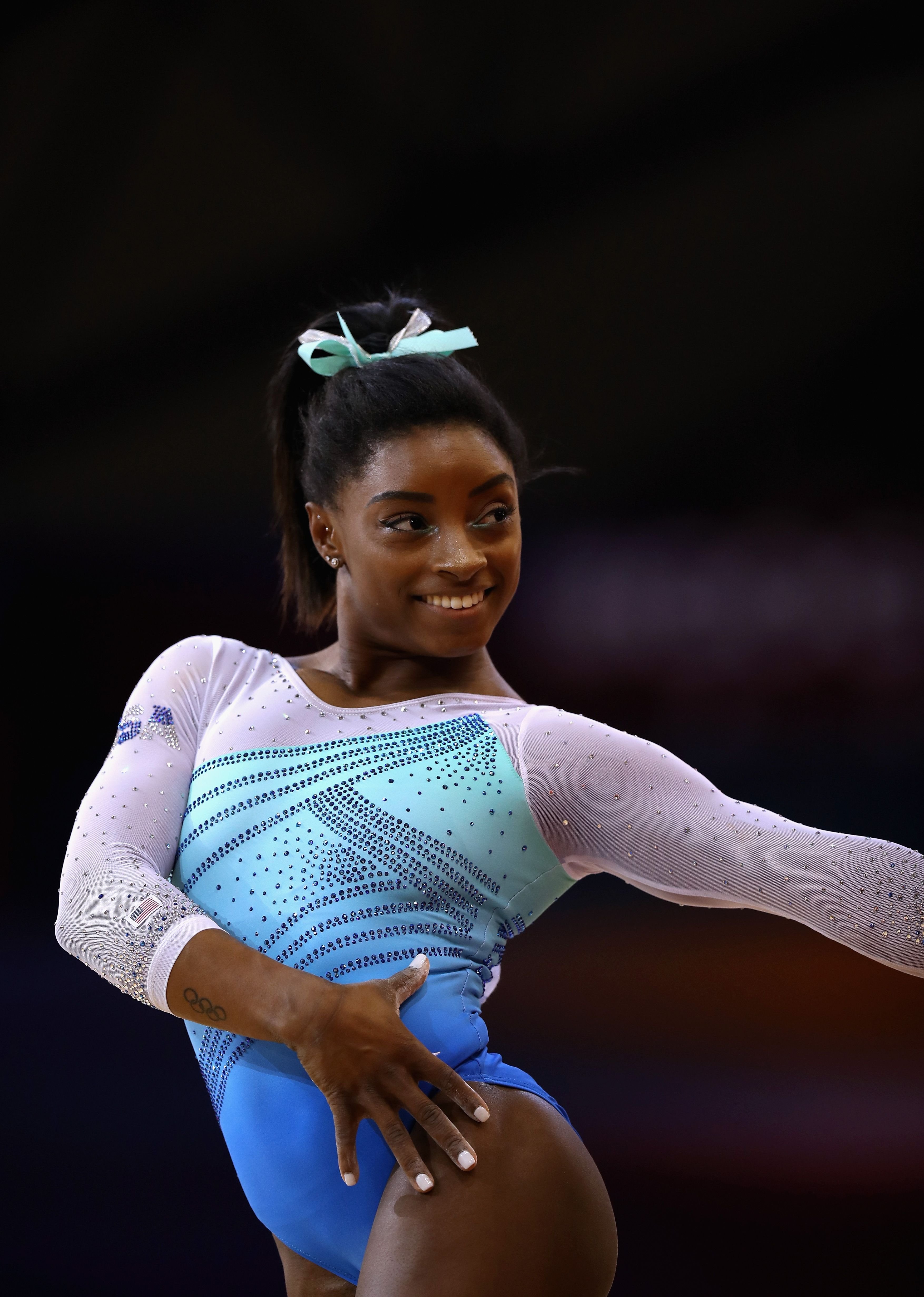 Simone Biles competing in the Women's All-Round Final of the 2018 FIG Artistic Gymnastics Championships on November 1, 2018 in Qatar. | Photo: Getty Images
LOVE ON A WHOLE NEW LEVEL
They looked like they were enjoying paradise on earth with the blue skies shining down on them. The professional gymnast took her caption to another level, explaining that she loved her boyfriend even more than this heaven on earth, writing:
"i love you more than i love Belize and thats a lot."
This sentiment rang absolutely true in the body language Biles emitted through the snapshot. Her smile that lifted all the way upwards to her cheeks and the way she leaned on her boyfriend's body screamed "love is in the air."
LUCKY IN LOVE
Owens looked just as enamored with Biles, holding onto her tightly, almost in a protective manner. His fashion sense was on point, sporting a black shirt with a floral tinge, a white hat, and golden-rimmed sunglasses to go.
Biles also takes time out of her assumably busy schedule to give back to the wider community.
The comment section was absolutely taken by these two and their obvious love for each other with hearts and sweet remarks flowing in. The sweet post attracted a large number of likes - just over 115,000 in total.
SHE'S IN LOVE!
If this picture isn't enough evidence of the pair's love for each other, one just has to listen to Biles speaking about her bae. Responding to questions in an interview about her NFL player boyfriend, the acclaimed gymnast said:
"We have a great time together. Our personalities match right up. We have the same sense of humor."
Her words weren't the only gesture that expressed her adoration for Owens. As in the Belize picture, the celebrity could not stop smiling widely while talking about her boyfriend and telling the interviewer that he is "great."
FRIENDS FOREVER
Not only is Biles a loving girlfriend, but she extends this warmth towards her friends as well. Last year she shared a heart-melting post on her Instagram page, wishing her friend a happy birthday.
In the photo, the Olympic athlete has jumped on her friend's back, humorously forcing him to give her a piggyback ride. She included a sweet message, wishing him the absolute best for the coming year.
Biles also takes time out of her assumably busy schedule to give back to the wider community. In 2020, she attended New York's Lower Eastside Girls Club to speak to the girls about unrealistic beauty standards.
The gymnast expressed that she has come to learn that no matter what you do as a woman, many people still tend to focus on your looks. Sharing her wisdom, she encouraged them not to give in to this toxic aspect of society.
Please fill in your e-mail so we can share with you our top stories!