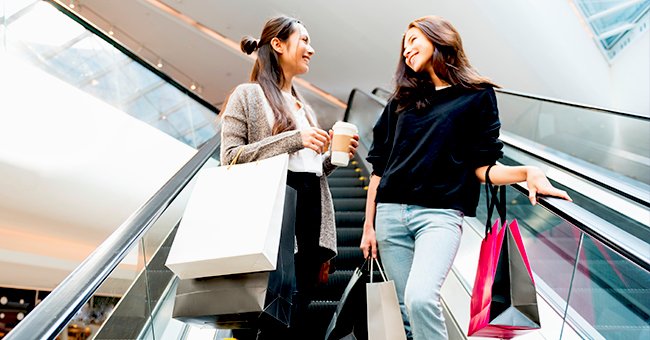 Shutterstock
Daily Joke: Two Women Started to Discuss Their Home Lives
Two close friends, Ann and Tammy, were catching up while shopping at the mall when their conversation started to get serious.
Relationships can be complicated at times, which is why friends often talk to each other about personal problems. Today's joke for the day takes a look at two girls sharing their home lives.
Tammy and Ann, who have been friends for years, had not seen each other in a while. One day, they went to the mall to shop for new clothes and dropped by a cafe to catch up.
While sipping from their coffee, the pair began talking about their lives at home. Tammy suddenly got serious and revealed that her relationship has not been so great. She said:
"It seems like all Alfred and I do anymore is fight. I've been so upset lately that I've lost 20 pounds."
Ann then asked why she hasn't left the relationship yet, to which Tammy replied, "Oh, no. Not yet! I'd like to lose at least another ten to fifteen pounds first."
In the establishment next door called Murphy's Pub, an elderly man walked in with three women, who looked like they did not want to be in the restaurant-bar.
The man got everyone's attention and publicly announced that he would give a sovereign to any man who would tie the knot with his 20-year-old daughter.
He added that he would give ten sovereigns to any man that would marry his 30-year-old daughter, and a hundred sovereigns to any man that would wed his 40-year-old daughter.
For a moment, everyone was quiet and blankly staring at the man and his three daughters. Suddenly, a voice from the back of the room yelled, "Have you got a daughter about 80?"
Did you like today's joke? For more laughs, read and find out what happened to a young man who found a grieving man like he hasn't seen before in the cemetery.
Please fill in your e-mail so we can share with you our top stories!