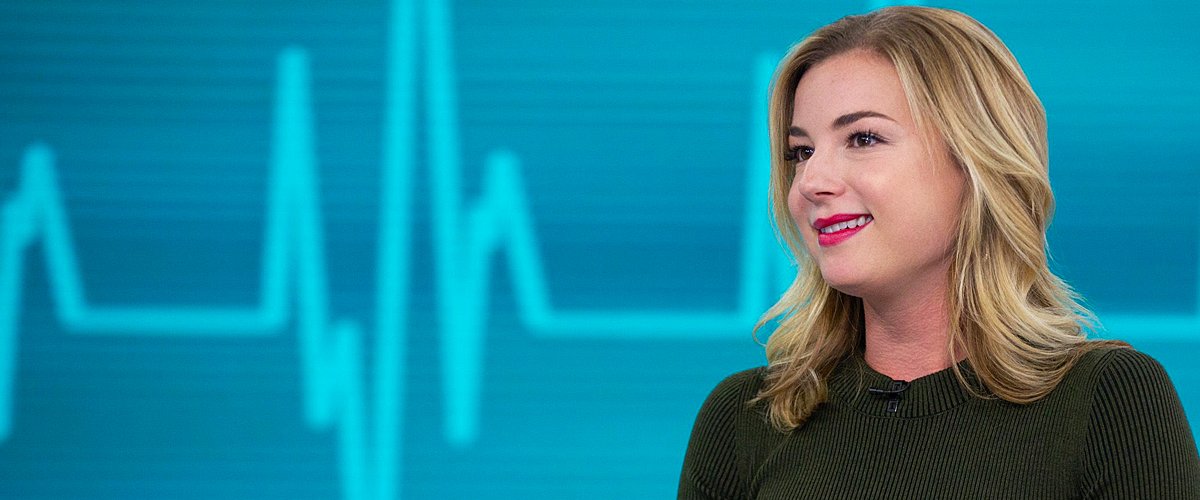 Getty Images
Josh Bowman Is Emily VanCamp's Husband — Who Is 'The Falcon and the Winter Soldier' Star's Love?

"The Falcon and the Winter Soldier" star Emily VanCamp is married to the love of her life Josh Bowman. The pair have been together for almost a decade. Here is all there is to know about Josh, his love life, and his relationship with Emily.
Emily VanCamp and her husband Josh Bowman have been together for almost a decade, and their marriage is as beautiful as it comes. They are both actors who have acted together, and their romance started on set.
Both Josh and Emily were on the TV series "Revenge" from 2011 to 2015, where they played the role of Daniel Grayson and Emily Thorne, respectively.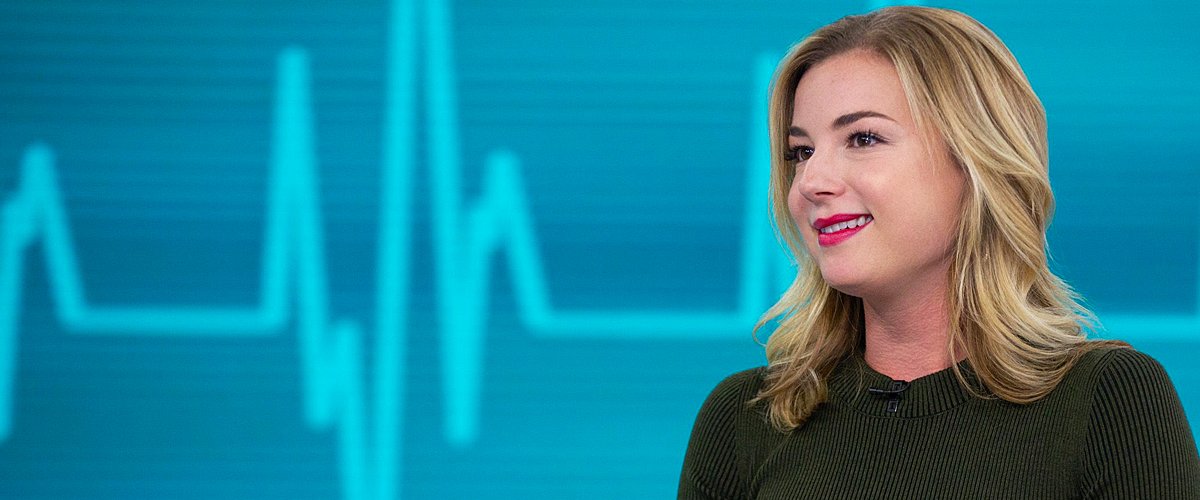 Emily VanCamp during an interview on Today on October 23, 2018 | Photo: Getty Images
In the series, the pair were married, but their marriage on screen was a difficult one. However, as they drifted apart on screen, they became closer off-screen. This led to a beautiful marriage some years later.
Before dating and marrying Emily, Josh was involved in some high-profile romance with some celebrities and was in the tabloids as the rumored "rugby hunk," who made women swoon. Here is a little more information about the rugby player turned actor.
FACTS ABOUT JOSH BOWMAN
Born Joshua Tobias Bowman on March 4, 1988, in Windsor and Maidenhead, Berkshire, England, Josh attended Wellington College Berkshire England.
In 2019, the pair celebrated eight years of being together and one year of being married.
He also studied Method Acting at the Lee Strasberg Institue in New York. His sister Scarlet Bowman is also an actress. Before acting, Josh was pursuing a career as a Rugby player.
He played for the Saracens, but after a nasty shoulder dislocation, he could not go back to playing. He kept on being prone to more injuries. After the rugby dream did not work, Josh moved to his other love, acting.
Since he became an actor, he has acted in some feature movies and television series. He is most famous for "Revenge," in which he acted with Emily VanCamp. He also acted in "So Undercover" and "Great North."
HIS PREVIOUS RELATIONSHIPS
Asides from his acting prowess and handsome features, Josh has been in the news for his high-profile romance with celebrities such as Amy Winehouse and Miley Cirus.
Josh and Amy were first linked when they were spotted vacationing together. The pair looked all cozy as they walked hand in hand while enjoying their time in St. Lucia. It was reported that the romance was nothing but a "holiday romance."
Speaking of Amy, Josh said she was a good laugh and a lovely girl to be associated with. His relationship with Amy was described as different because Josh did not look like the kind of man Amy was known to associate with.
After his 2009 romance with Amy, Josh was linked to singer and actress Miley Cirus. The pair were spotted looking cozy as they played with a puppy in Griffith Park, Los Angeles.
Although many assumed they were dating, a source close to them said they were nothing but good friends. Miley and Josh acted in the movie "So Undercover" together and speaking of one thing she enjoyed, Miley said kissing Josh was the best job ever.
She described Josh as cute, saying she loved their time working together. Speaking with GQ about Amy and Miley, Josh said they were both nice ladies he was glad he came across in his lifetime.
MARRIAGE TO EMILY
Josh Bowman and Emily VanCamp began dating as far back as 2011. After spending almost seven years dating, they got married in December 2018. They got engaged in a private ceremony in 2017, with Emily being the one to share the news on Instagram.
For the wedding ceremony, Emily wore a Lela Rose gown, and they were surrounded by friends and colleagues and some of their co-stars from "Revenge." UK-based photographer Charlie Dailey covered the wedding.
According to those at the wedding, the ceremony was a beautiful one that captured Josh and Emily's true essence as a pair. In 2019, the pair celebrated eight years of being together and one year of being married.
They expressed that they were both lucky to have each other and looked forward to the years ahead. Emily is reprising her role as Hayley Atwell in the movie "The Falcon and the Winter Soldier."
She said the movie was good old-fashioned action that people enjoy. She added that there were many layers to the movie and believes many people would appreciate it.
Please fill in your e-mail so we can share with you our top stories!