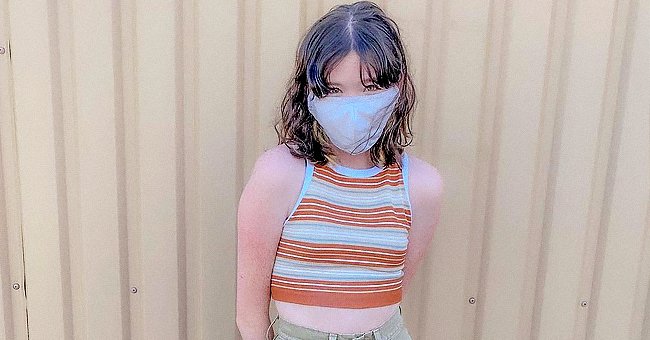 instagram.com/delaneydepuee
Teen Dancer, 15, Diagnosed with Long-Haul COVID-19
Last summer, a slumber party to celebrate Delaney DePue's 15th birthday marked the start of a new chapter for the teen — one that would be defined by her illness and uncertain future.
A week after celebrating her birthday, Delaney of Fort Walton Beach, Florida, had tested positive for COVID-19, said her mom, Sara DePue. She then suffered flu-like symptoms that kept her bedridden.
Despite Delaney's hopes, she never recovered. She used to take 20 hours a week of competitive dance classes without any underlying conditions, but now she cannot take two classes in a row, Sara said.
In order to avoid becoming bedridden, Delaney must not exert herself to the point of becoming fatigued. Her shortness of breath exceeds her in unexpected places like the grocery store.
Delaney ended up being diagnosed with COPD, a chronic lung inflammation that makes breathing difficult, said Sara. Her daughter's health decline has not been attributed to any known cause.
Dr. Uzma Hasan of St. Barnabas Medical Center in New Jersey said that, given the increasing number of patients like Delaney, there is a need for a new follow-up plan for children recovering from COVID-19.
HOW TO DETECT COVID-19 IN KIDS
An infectious disease doctor at Toronto's Michael Garron Hospital, Dr. Janine McCready, has launched a school-based program in the east end to improve children's chances of being tested.
It is vital for parents and school staff to listen and validate student concerns.
According to McCready, the vast majority of COVID-19 cases are spread outdoor rather than within schools. Even so, some outbreaks develop in schools, which leads to closures.
McCready said parents should always pay attention to the following symptoms — fever, even if it gets better by itself after an hour or two, headaches, runny nose, sore throat, and vomiting/diarrhea.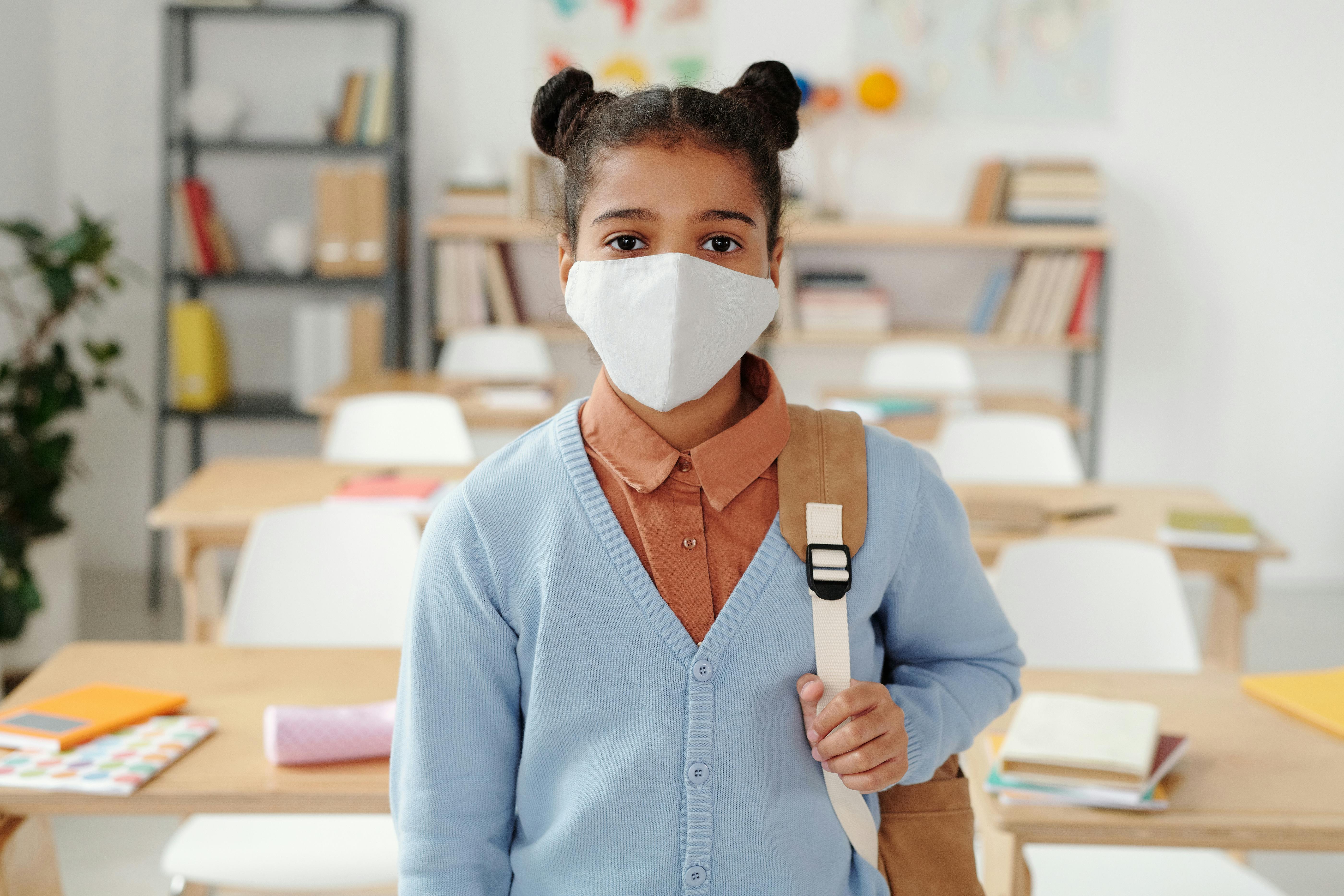 Girl with white face mask. | Photo: Pexels
The doctor explained, however, that only a test will show definitively if a child has COVID-19. Even if a child only displays one symptom, parents should keep them home and get them tested, she said.
A child with mild symptoms can be quite difficult to spot, McCready noted. Parents are shocked, she said, that their child has the COVID-19 because they have only mild symptoms.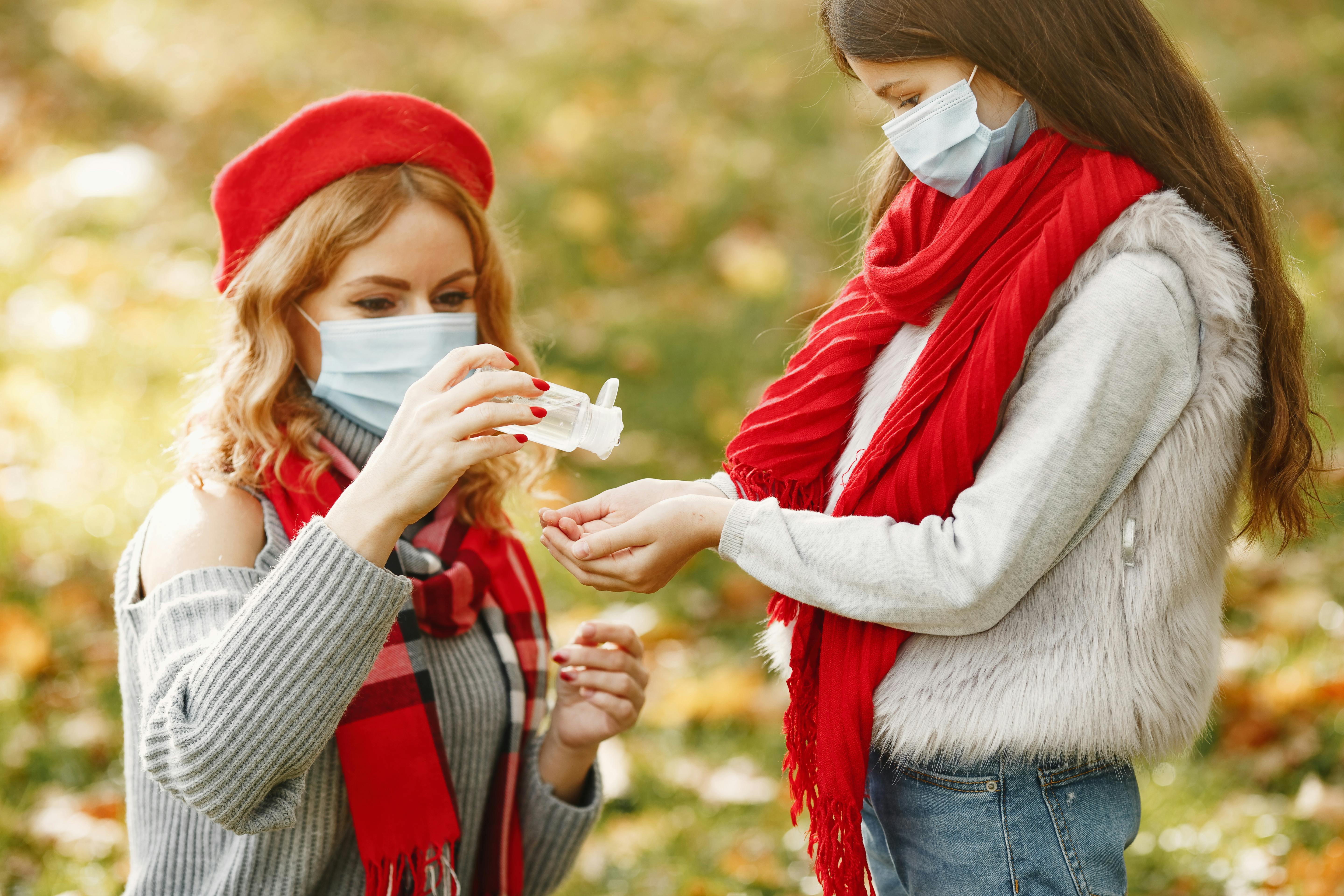 Woman putting hand sanitizer to a little girl. | Photo: Pexels
LESSENING KID'S FEAR OF COVID-19
Teachers are being vaccinated, which will make it clear that children will return to school as planned this spring. But many children are reluctant to attend school because they are scared.
Sean Perry from the We R H.O.P.E. organization meets with children each day to help them set goals to move forward. It is vital for parents and school staff to listen and validate student concerns, Perry said.
WITNEY CARSON COVI9-19 STORY
During a Q&A she held on Instagram, Witney Carson revealed that she had been infected with the virus when she and her husband, Carson McAllister, welcomed their son, Leo, in January.
Carson said that their son Leo's birth was the most challenging and most rewarding day of their lives. The dancer had a 24-hour labor, 2 1/2 hours of pushing, and an unexpected C-section.
Please fill in your e-mail so we can share with you our top stories!