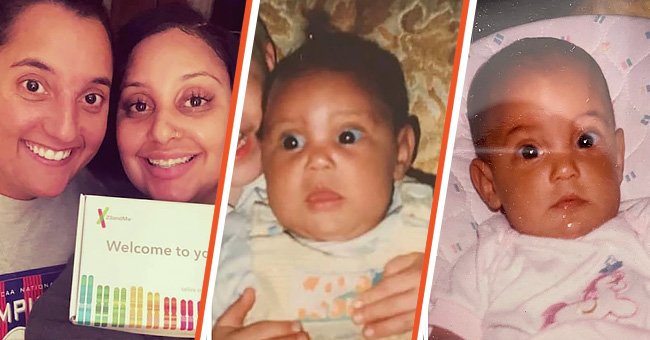 instagram.com/iamcassandraraquel | twitter.com/WTNH
Sisters Separated by Adoption Discover They're Working Together Three Decades Later
After forming a strong connection, two women discovered that they were biological sisters three decades after being put up for adoption. How did they find each other? Find out.
Most times, many people raised alongside their siblings are considered fortunate. However, others who would have to find and reunite with their siblings later in life remain thankful. This is the case of two sisters, who found each other in a very unusual way after a long time.
First co-workers, then work friends, Cassandra Madison and Julia Tinetti never knew there was more to their relationship until 2021. Here are the details of the intriguing story and how the sisters found out about their history.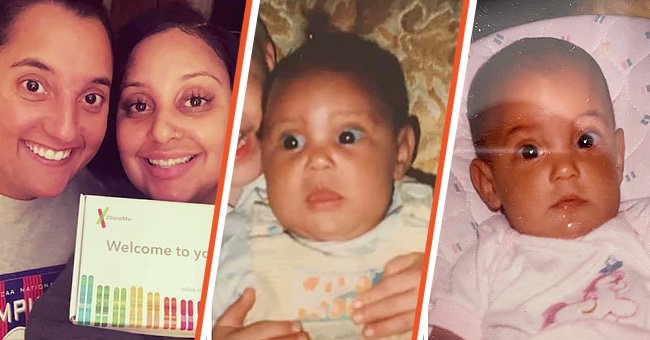 [Left] Picture of Madison and Tinetti smiling together; [Right] Picture of Madison and Tinetti as babies | Source: https://bit.ly/3N6Ti88. instagram.com/iamcassandraraquel || twitter.com/WTNH
MADISON AND TINETTI PUT UP FOR ADOPTION
In 1988, Madison and Tinetti's father, Adriano Luna, struggled to make a living. To make matters worse, he and his wife had a son who suffered from anemia caused by malnutrition and couldn't receive treatment due to a lack of finances.
Despite the family's tight financial condition, Luna and his wife welcomed another child, Madison, and were forced to give her up for adoption when she was six weeks.
Almost two years later, Tinetti arrived, and once again, the husband and wife turned to adoption. At a tender age, the sisters were separated, but Luna always kept them in his heart. The man confessed:
"I thought of them every night. I never lost hope that God would let me meet them before I died."
INSIDE THE WOMEN'S RELATIONSHIP
In 2013, Tinetti and Madison coincidentally found themselves working at the Russian Lady Bar in New Haven, Connecticut. The women are only a year apart in age — Tinetti is 31, and Madison is 32. Apart from being similar in age, there was something more intriguing about the duo.
Both women were adopted from the Dominican Republic, had a tattoo of the nation's flag, and bore a striking resemblance. After Tinetti and Madison found out about their tattoos, they bonded and became close friends, doing many things together.
Tinetti noted that they started acting like twins, wearing the same clothes and teasing each other as "big sister and little sister." The women had a lot in common, but unknown to them; there was more to their relationship.
Madison and Tinetti started to suspect a shared genetic history, but their adoption papers listed different last names for the mother and different cities that they came from.
They couldn't prove they were related, but Madison's adoptive mom helped her out with a DNA genetic testing kit. After conducting the test, Madison found some distant relatives, including a cousin that linked her to her birth father.
THE BIG SURPRISE
In 2019, Madison reunited with her biological father in the Caribbean and her seven siblings. With everything going on, Tinetti and Madison suspected an error in their adoption papers, and the former did a DNA test.
In February 2021, DNA results proved that the duo were biological sisters. Tinetti and Madison were both shocked and excited.
"It's really exciting. I mean, to be honest with you, we really thought this could be a possibility. Both of us feel like someone's gonna like, come knock on her door and be like 'Just kidding!'" Madison told Today.
With an already existing relationship, Madison also revealed that they still treated each other well. Eventually, Tinetti reunited with her father, and the sisters forgave him. In the end, Luna was grateful to God for bringing him and his daughters together again.
Please fill in your e-mail so we can share with you our top stories!