Vanessa & Natalia Bryant Post B-Day Messages for La La Anthony's Only Son Kiyan as He Turns 14
La La Anthony has a unique and supportive relationship with the Bryant bunch. Two women of the Bryant family both took to Instagram to wish the television personality's son a very happy birthday.
Vanessa Bryant and daughter Natalia Bryant both took to Instagram to wish actress La La Anthony's son Kiyan a delightful birthday. Expressing the deep bond that she shares with Anthony's family, Natalia wrote "family forever" in her post.
Vanessa, the wife to the late Kobe Bryant, shared two posts, one a picture and the other a video, each showing off the significant relationship between the two families. Natalia also shared one post, smiling at the camera with Kiyan.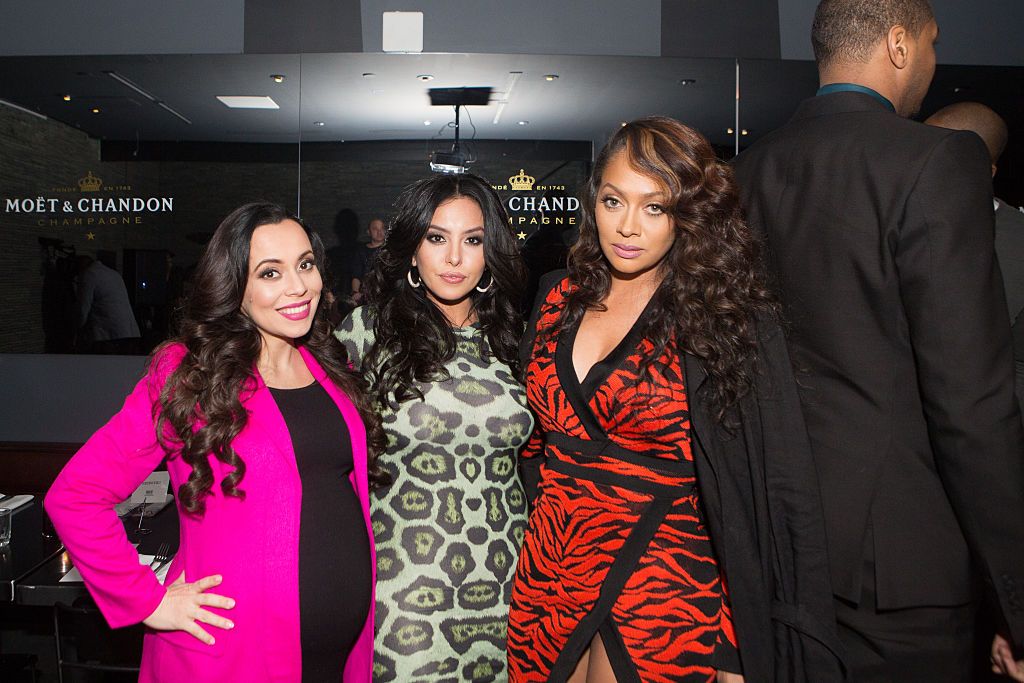 A SUNNY BIRTHDAY
In the sunny video taken in Mexico posted by Vanessa, Kiyan is going down a slide with a little girl that one can only assume is Vanessa's child, all of them smiling as they splash in the pool. Wishing Kiyan on his 14th year, Vanessa wrote: 
"We love you Kiyan! Happy birthday babe. Xo ❤️."
The children seemed to be absolutely enjoying their time, with the blue Mexican sea and sandy beach glowing in the backdrop. The public must have enjoyed watching them frolic in the sun, with the video receiving just over 430,000 views. 
FAMILY LOVE
Natalia also didn't hesitate to share a loving photo directed at Kiyan. In the snapshot, Kiyan and Natalia have huge smiles on their faces. Kiyan sported an army green shirt, while Natalia looked sleek in all black, with an elegant necklace.
Vanessa seems to be well-loved by almost everyone.
Mom Vanessa shared another birthday shot, with Anthony's son sitting by himself and holding up what looked to be expensive shoes. It appears that Vanessa may have spoilt the young man on his 14th day on earth.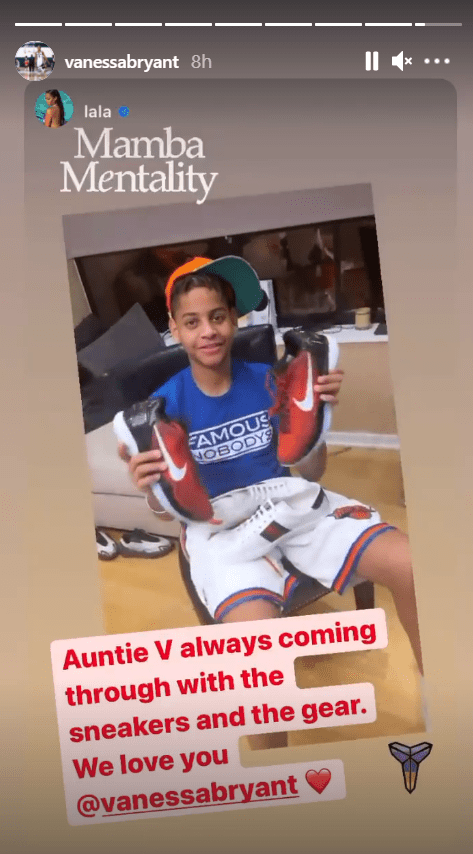 FAMILY FOR LIFE
Speaking about her bond with Vanessa and her daughters, Anthony expressed that they would always be family to her.  The actress and author had a lot of kind words to say, expressing:
"Just to continue to be apart of their journey is amazing."
Vanessa and Anthony originally met as wives to basketball players and their friendship evolved from there. When Vanessa's husband Kobe and daughter Gianna Bryant tragically passed away, Anthony was right there, supporting her companion.
FRIENDS IN HIGH PLACES
Vanessa seems to be well-loved by almost everyone. She received supportive gifts this past Christmas from her florist as well as from no other than the reality television star Khloé Kardashian.
Her florist Jeff Leatham gave her a flower-filled Christmas tree which sported a whole lot of red roses, that she then posted on Instagram. Kardashian gifted her a gingerbread house with Kobe and Gianna's names written on it. 
It seems that Anthony and Vanessa have a large support system to lean on when things get rough. Anthony's support obviously includes Vanessa herself as well as Ciara, Monica Brown, as well as Kim Kardashian. 
Speaking about being there for Vanessa during the passing away of the late spouse and daughter, Anthony stated that this is just what true friends do for each other. Continuing, she expressed that she just wanted to see her friend grow.