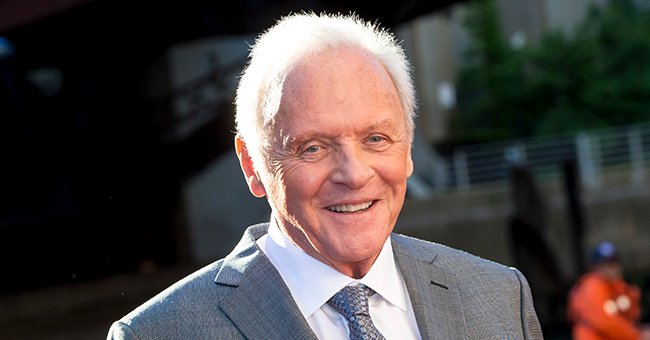 Getty Images
Anthony Hopkins, 83, Defies His Age with This Look While Chilling Shirtless in a Pool
On Saturday, octogenarian actor Anthony Hopkins showed no one is too old to have a fun time in the pool by sharing a photo of himself looking relaxed while immersed in a swimming pool.
Grayed or not, there are no restrictions on having fun, and actor Anthony Hopkins exemplified this with a post he made on his Instagram page over the weekend.
He posted a photo that showed him shirtless and inside the clear blue waters of a swimming pool. The legendary actor wore dark shades and smiled while staring in a direction away from the camera.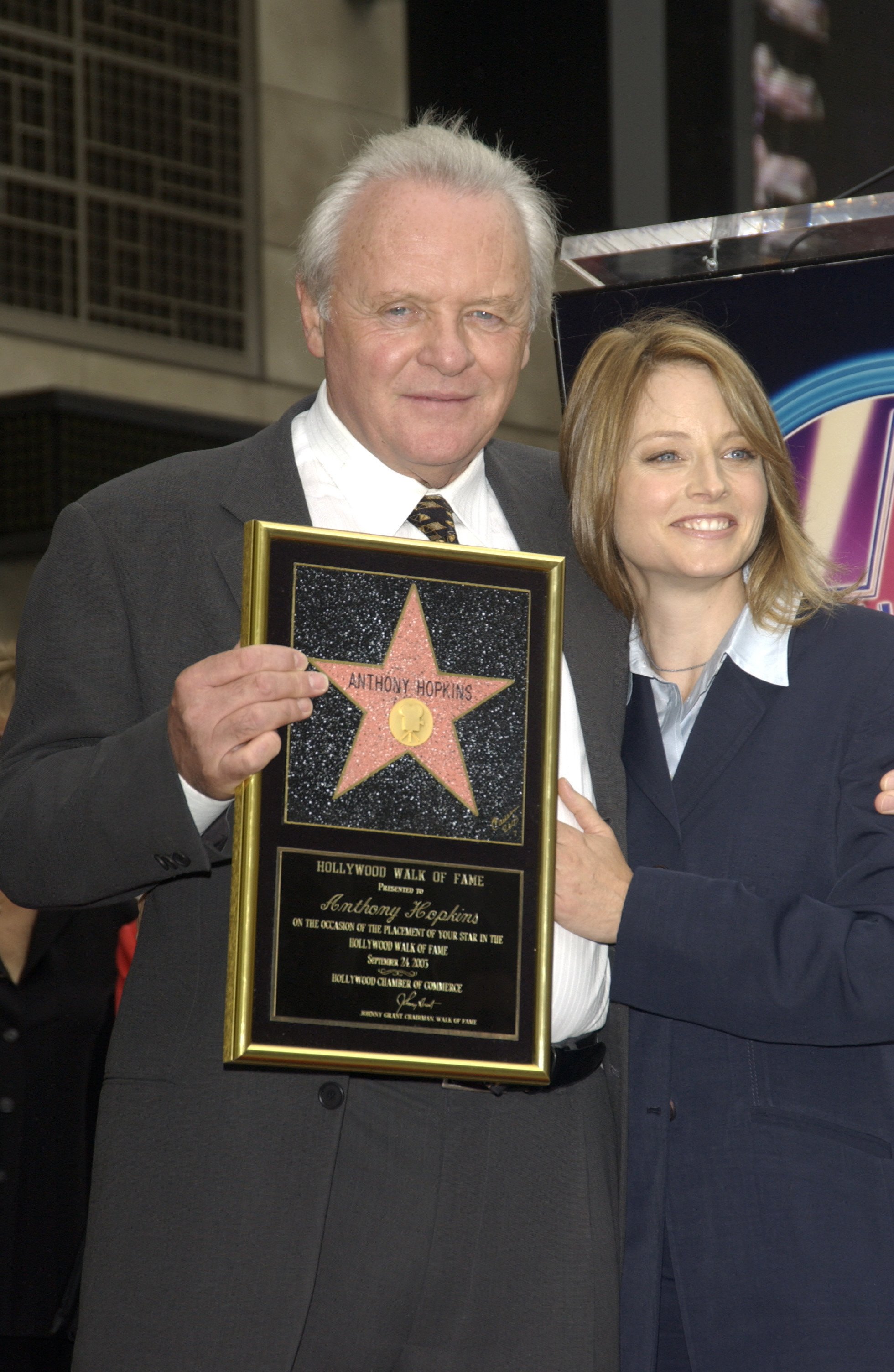 Sir Anthony Hopkins receiving his Hollywood Star honor, with actress, Jodie Hopkins September, 2003. | Photo: Shutterstock.
Behind Hopkins was a cluster of green plants, while the blue skies above and the beautiful horizon and landscape beyond him added a scenic view to the picture.
In the post's caption, the 83-year-old actor wrote, "Sunny-Side-Up Saturday ???☀️," with his fans taking turns to complement his cool look and relaxed state.
The picture Hopkins posted showed once more how he is never shy about displaying his youthful side despite his age. It comes a few days after he showed off his quirky dance moves again while clad in a Hawaiian shirt.
Last Tuesday, the fun-loving actor shared a fun video that showed him displaying his smooth dance moves, popping and locking in his dark shares and vibrant shirt.
...his now-52-year-old daughter, who is based in London, is a difficult and complex subject for him.
Hopkins is famous for the blockbuster movie "The Silence of the Lambs," which premiered 30 years ago. In the film, he starred with Jodie Foster, combining with her to thrill audiences.
The psychological thriller exorcised people's deepest fears to paint a picture of unadulterated malevolence. The movie followed the life of a young FBI agent, Clarice Starling.
Starling was tasked with getting inside the head of a serial killer, Dr. Hannibal Lecter, to nab another vicious murderer.
During a video chat for Variety's "Actors on Actors" series, Hopkins revealed he initially thought the film was for kids when he received its screenplay.
After reading ten pages of the script, he called his agent, who had sent him the script, declaring at the time that it was the best script he had ever read.
Foster also took part in the video chat and joined Hopkins to reflect on the movie on its 30th anniversary, admitting that it was a life-changing adventure for both of them.
Meanwhile, Hopkins, who earned a Golden Globe nomination for his role in the film, "The Father," has not seen his daughter and only child, Abigail, for over 20 years.
Sources close to Hopkins have revealed that his now-52-year-old daughter, who is based in London, is a difficult and complex subject for him.
Abigail also dislikes discussing her relationship with her dad and she once contemplated suicide as a teenager over her and her dad's fractured relationship.
Please fill in your e-mail so we can share with you our top stories!