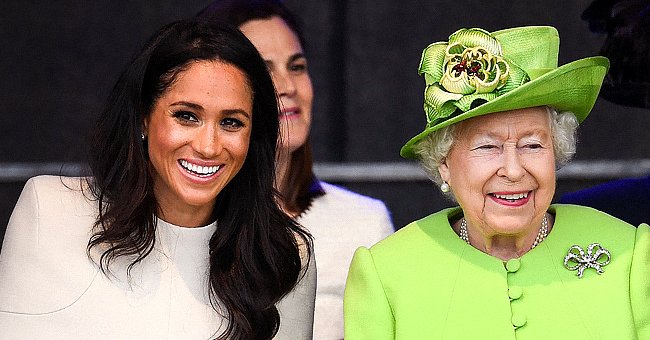 Getty Images
Here's What Meghan Markle Said about Her Relationship with the Queen and Being in Her Company
During her and her husband's tell-all interview with Oprah Winfrey, Meghan Markle praised Queen Elizabeth, revealing the monarch has always been wonderful to her.
The highly anticipated interview between celebrated media mogul Oprah Winfrey and The Duke and Duchess of Cambridge, Prince Harry, and Meghan Markle has aired.
While the couple made shocking revelations about their time in Buckingham Palace, they had nothing but praise for Queen Elizabeth. During the interview, Meghan opened up on her relationship with her husband's grandmother.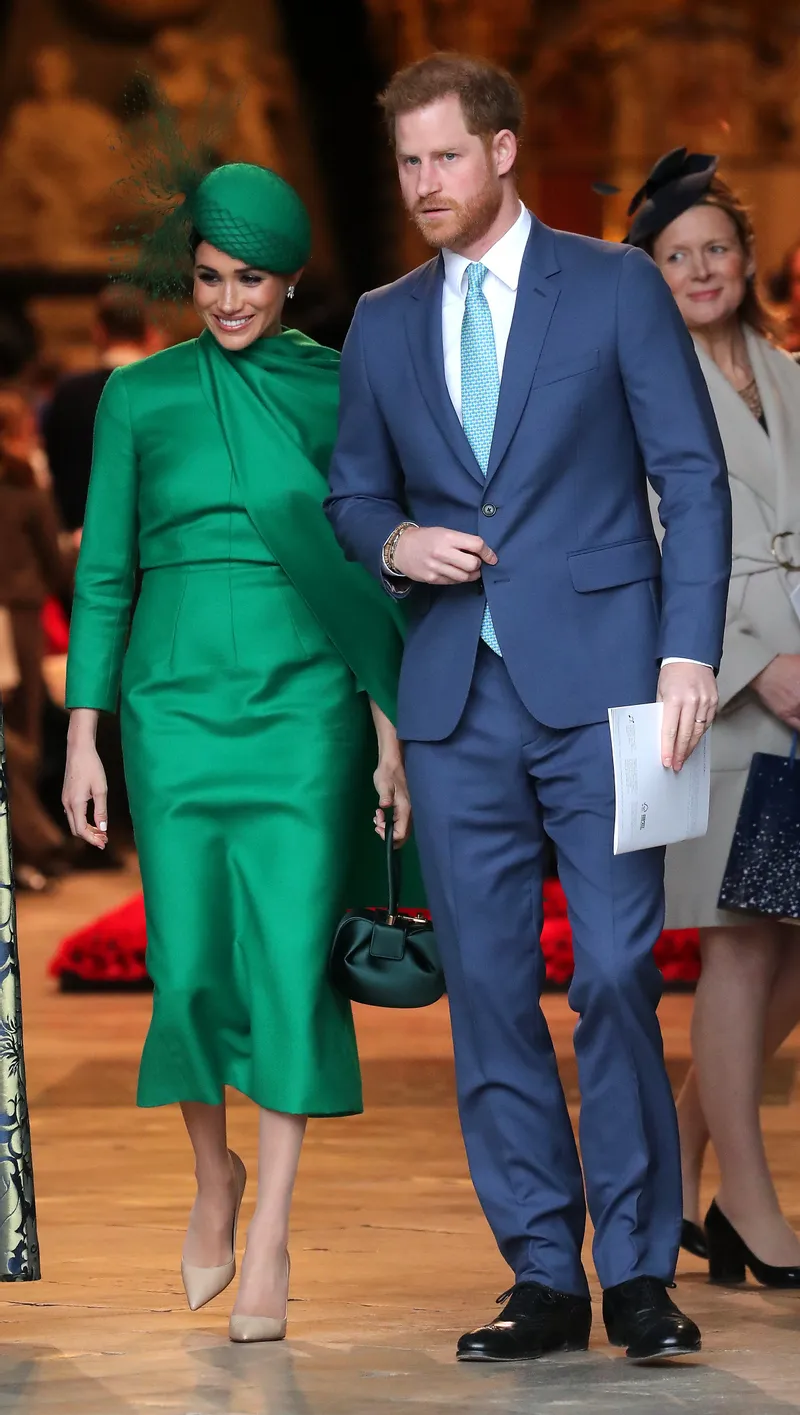 Prince Harry and Meghan Markle at "The Commonwealth Day of Service" event in London, March, 2020 | Photo: Getty Images
Meghan said Queen Elizabeth has always been wonderful to her, adding that she has always loved being in the monarch's company. She further described Queen Elizabeth as warm, welcoming, and inviting.
Meghan recalled her first meeting with the queen, which came after her and Harry's relationship began in July 2016. She had little knowledge about the royal family at the time.
According to the duchess, she went into it naively as she did not grow up knowing much about the royal family since her family hardly discussed it and not followed it.
At the time, Meghan's understanding of the royal family was different. She did not fully grasp the distinction between being a celebrity and being a royal and did not understand the job.
Reflecting on it, she expressed delight in not over researching the royal family ahead of the meeting.
Meghan admitted that she never looked Prince Harry up on the internet because she did not see the need to since he was telling her all the things they thought she needed to know.
On their car ride to meet the queen, Harry asked Meghan if she knew how to curtsy. The duchess had always assumed curtsying was a public formality and that she was only meeting her boyfriend's grandma.
However, Harry clarified that Queen Elizabeth is his grandmother and the queen. With Harry and his relatives tutoring her, Meghan practiced curtsying outside of the church where the queen was attending a ceremony.
Reflecting on it, she expressed delight in not over researching the royal family ahead of the meeting because she would have been nervous about it if she did.
Meghan's description of her relationship with Queen Elizabeth did not stray far from her previous words about the monarch in the past, as they seemed to have a friendly relationship in the past.
The queen also seemed to be impressed by Meghan and reportedly offered her support in the past. However, Harry and Meghan's interview with Oprah will be another test of their ever-changing relationship with Queen Elizabeth.
Please fill in your e-mail so we can share with you our top stories!