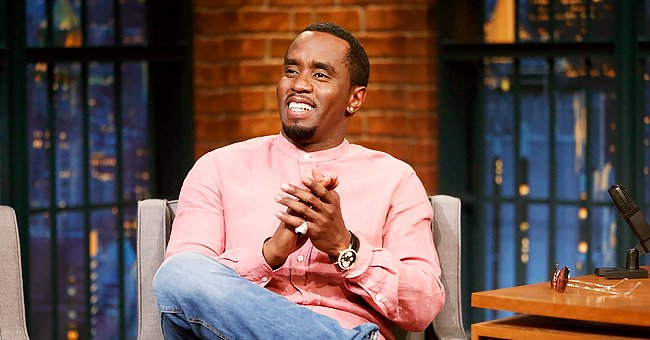 Getty Images
Diddy's Son Quincy Surprises Sisters D'Lila & Jessie during a Live Video — See His Sweet Gift
Diddy's adopted son, Quincy, and his three daughters recently melted hearts as Quincy gave his sisters surprise gifts while filming an Instagram live video.
Nothing warms the hearts better than a wonderful show of sibling love. Rapper P Diddy is a man proud of the kind of affection his children share. Recently, his son, Quincy, surprised his sisters with gifts. He wrote on Instagram:
"I surprised my sisters last night & they happened to be LIVE! ? I'm one of the only successful ones who can pull off surprising them ? lol."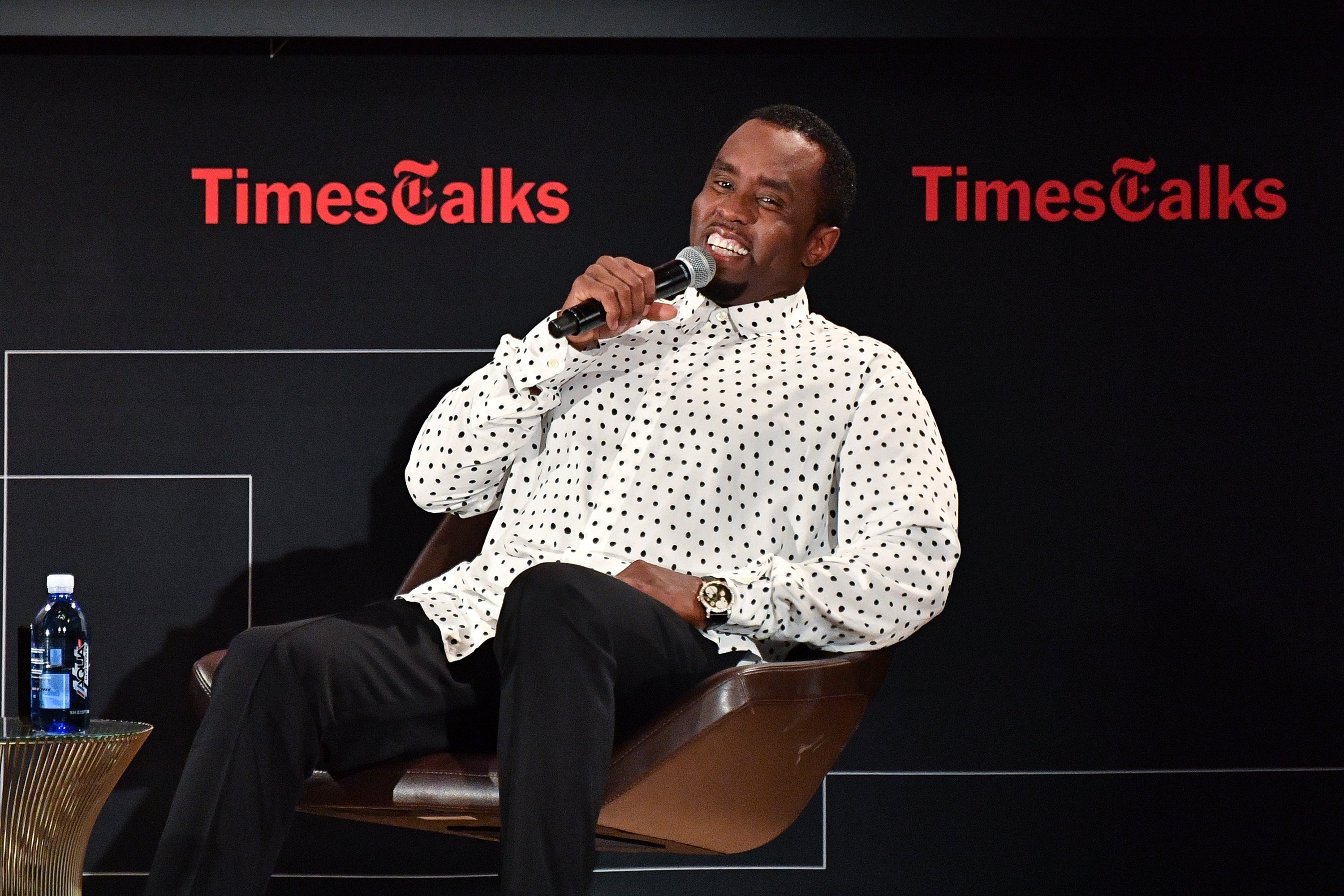 Sean "Diddy" Combs at TimesTalks Presents: An Evening with Sean "Diddy" Combs on September 20, 2017. | Photo: Getty Images
Completing his caption, Quincy joked that his sisters are always aware when something is going on, emphasizing how difficult it is to surprise them. He concluded by saying how much he hoped they liked his gifts.
The cute caption accompanied an equally cute video of Quincy's adorable 13-year-old sister, Chance, and twin sisters, D'Lila Star and Jessie James.
The girls and their big brother were doing a live video when Quincy cleverly popped into the video, and most importantly, he came bearing gifts. He handed gift boxes to each sister, making their faces light up with joy.
With over half a million views, the video of the siblings being sweet towards each other had fans smiling. The comments section of the post was filled with beautiful words of admiration for Quincy, the loving big brother.
Quincy has made a name for himself as a budding actor and played the role of Derek Jones on Fox Network's "Star."
The relationship Quincy shares with his younger sisters is beautiful, and fans love to see it. In the 90s, Diddy famously dated late-model Kim Porter, who tragically passed away in 2018.
Porter was Quincy's mother. Last October, Quincy opened up about how it feels to grow up as Diddy's adopted son and the relationship between them. He said:
"Growing up I was able to be exposed to different things which creates who I am today."
The 29-year-old proved that he is a man who loves to show gratitude openly. He praised his adoptive father for giving him a wonderful childhood and raising him like his own.
Porter shared her son with singer Al B. Sure. In 2019, Diddy revealed that the last thing she asked him to do was to take care of her children.
Out of his six children, Diddy shared three of them — twin daughters Jessie and D'Lila, 14, and son Christian, 22, — with the late Porter. His other two children are Justin, 27, and Chance, whom he shares with Misa Hylton and Sarah Chapman, respectively.
Quincy has made a name for himself as a budding actor and played the role of Derek Jones on Fox Network's "Star." The twins have also become famous on social media for their many clever videos. Diddy must be proud of his brilliant children.
Please fill in your e-mail so we can share with you our top stories!