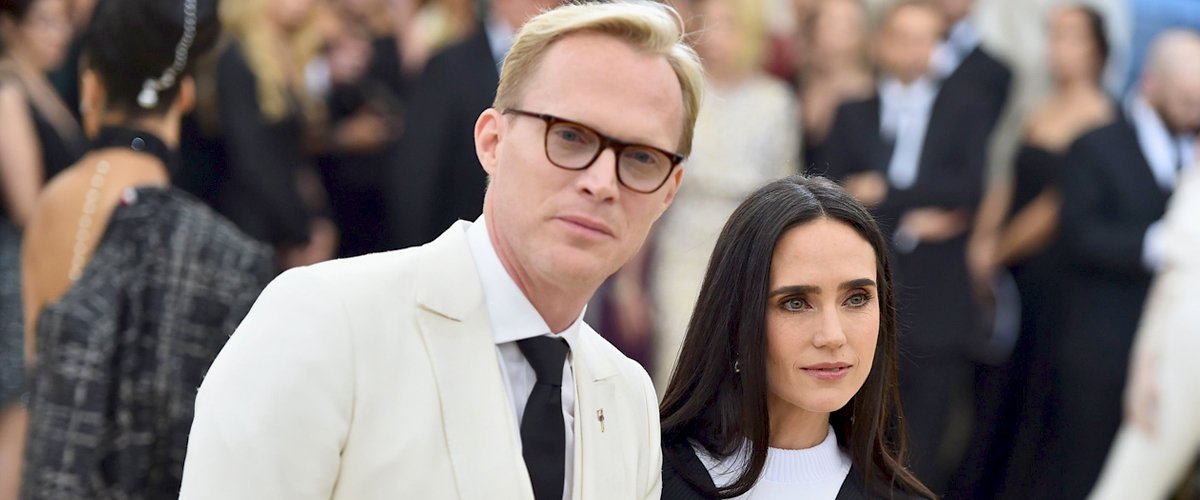 Getty images
Look Inside Paul Bettany's Happy Family Life as the Dad-of-2 Married His Celebrity Crush

Paul Bettany and his wife Jennifer Connelly have been married for almost 17 years, and they have three kids between themselves. Here is a peek into the "WandaVision" star's happy family life.
Paul Bettany is known for his role as Vision in the Marvel comic movies, and over the years, he has built his acting portfolio and can boast of incredible films and shows.
Amazingly, before Paul got the role of Vision, he was almost sure his career was over thanks to a producer who told him that his acting career was dead and over.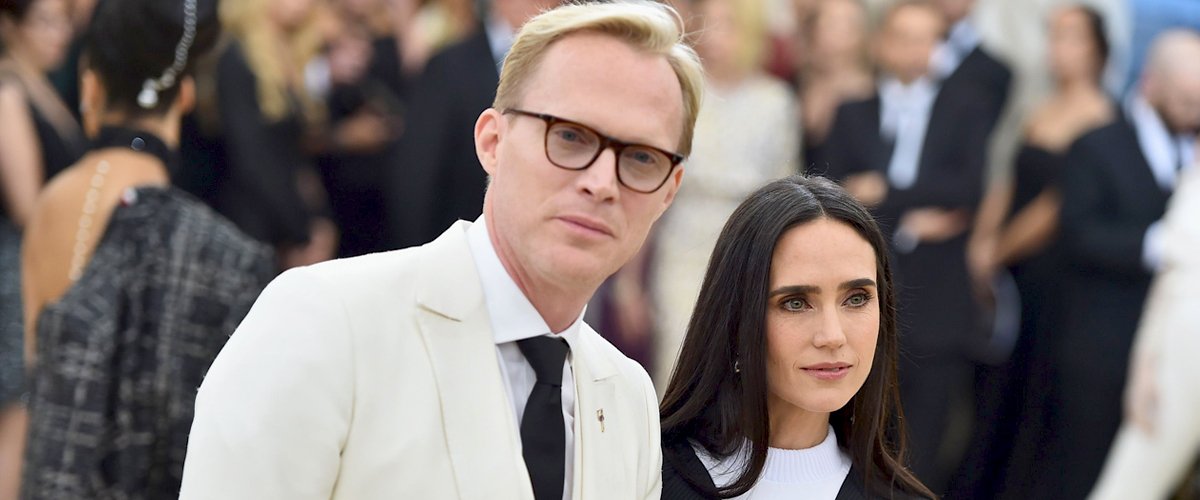 Paul Bettany and Jennifer Connelly at The Metropolitan Museum of Art on May 7, 2018 | Photo: Getty Images
Sad and angry, Paul was ready to kiss it all goodbye before he got the call to act in the Marvel movie franchise. Now, he stars in the Disney+ series "WandaVision," which follows his character's new trajectory.
Aside from his career's success, the 49-year-old British-born actor also has a successful marriage. He is married to his wife, Jennifer Connelly.
They have two kids, Stellan and Agnes Lark, and are also parents to Kai, Jennifer's son from a previous marriage. Here is a look into how they started dating, their relationship, marriage, and family life.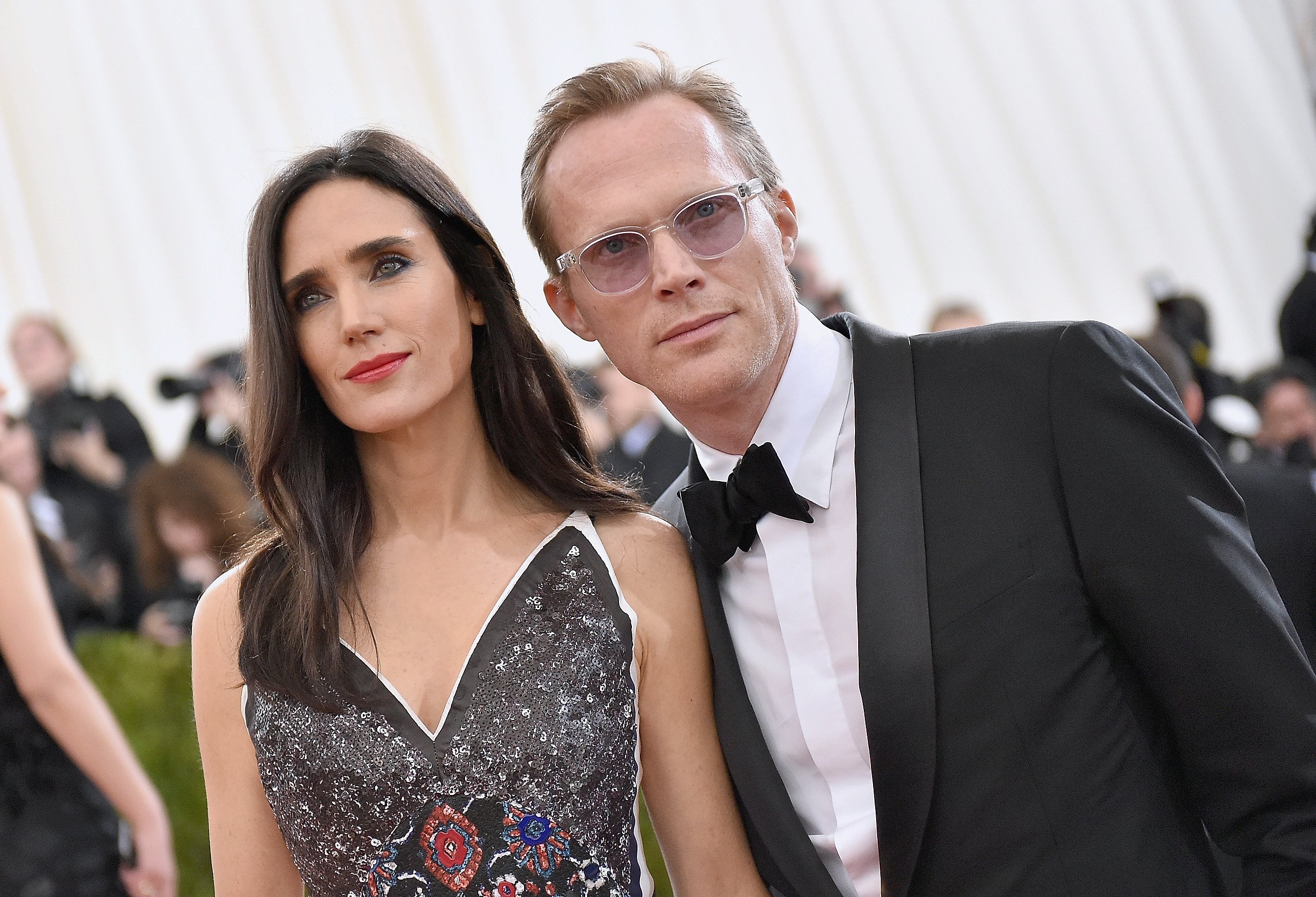 Jennifer Connelly and Paul Bettany attend the "Manus x Machina: Fashion In An Age Of Technology" Costume Institute Gala on May 2, 2016, in New York City. | Source: Getty Images
RELATIONSHIP AND MARRIAGE
One amazing thing about Paul and Jennifer's relationship is that Paul had always had a crush on Jennifer even before meeting her. He had seen her acting alongside David Bowie in the movie "Labyrinth" but was too young to approach her.
While she might enjoy acting, she has described herself as an introvert who enjoys leading a quiet life off-camera.
He did not make his move until the pair met on the set of the movie "A Beautiful Mind" many years later and became friends. However, the intriguing thing about their relationship and marriage is that they never dated.
Speaking on how things played out, Paul told Larry King that he had been somewhere when he saw the news of the 9/11 crash, and in that instant, he knew he wanted Jennifer in his life forever.
So he rushed to his apartment and called her, telling her he wanted to marry her. Although he had to propose twice, Jennifer agreed to be his wife.
They got married in January 2003, and later that year, they welcomed their first child, a son, Stellan. In 2011, they had a second child, a daughter named Agnes Lark.
FAMILY LIFE
When it comes to his family, Paul is quite outspoken and loves to gush about his wife and kids. He revealed that his marriage to Jennifer and having kids altered who he was as a person.
The "Avengers Infinity War" star said having kids and being a father made him feel like a good human. For him, being able to run around, spend time, and laugh with his kids and wife was something he would not trade for anything in the world.
Although watching his father, Thane Bettany's struggle with his sexuality affected Paul when it came to his daddy duties, Paul learned that the best thing was being true to oneself, and this was something he wanted to pass on to his kids.
Paul's father divorced his mom and went on to spend 20 years with another man before his death in 2015. When it comes to raising kids, Paul said he is a hands-on dad and loves to help out with the kids.
From doing assignments to running errands, he enjoys the time he spends with them. While he enjoys being with his kids, he revealed his daughter does not rate his work as a superhero. He told Kelly Clarkson she prefers watching Star Wars.
JENNIFER CONNELLY
Born on December 12, 1970, in Catskill Mountains, New York, Jennifer began modeling before she was ten years old. She enjoyed being in front of the camera and encouraged her parents to take her for auditions.
She was first featured in the movie "Once Upon A Time In America," where she had a small dance role, but this opened the door and highlighted her talent to other directors who began putting her in movies.
Although she didn't have a happy childhood, Jennifer enjoyed acting. This prompted her to study art-related courses at the university.
She first attended Yale, where she studied English; she left and went to Stanford, but she never finished her degree. She still enjoys drawing and writing poems.
While she might enjoy acting, she has described herself as an introvert who enjoys leading a quiet life off-camera. She is one of the many women who has lent her voice to fighting gender inequality in Hollywood.
Please fill in your e-mail so we can share with you our top stories!